The variety and abundance of life on earth is astounding, beautiful, and essential to all of us. We rely on biodiversity daily for medicines, food, and countless useful products, and to regulate natural systems by purifying the air we breathe, regulating water, pollinating crops, creating and stabilizing soil, protecting us from floods and disasters, and helping us adapt to climate change.
But there's a problem: species are going extinct 1,000 to 10,000 times faster than during periods when humans were not causing large-scale ecological harm, largely as a result of the construction of roads, dams, mines, oil and gas installations, residential and commercial buildings, and the spread of agricultural commodities. Yet we rely on these activities to generate goods, services, and a thriving economy.
With these competing needs in mind, how can we balance conservation and development objectives? I believe we can transform the way we manage development to get much better outcomes for people, the environment, and the economy than what we see today. Forest Trends has been working with partners around the world for over a decade to make that happen.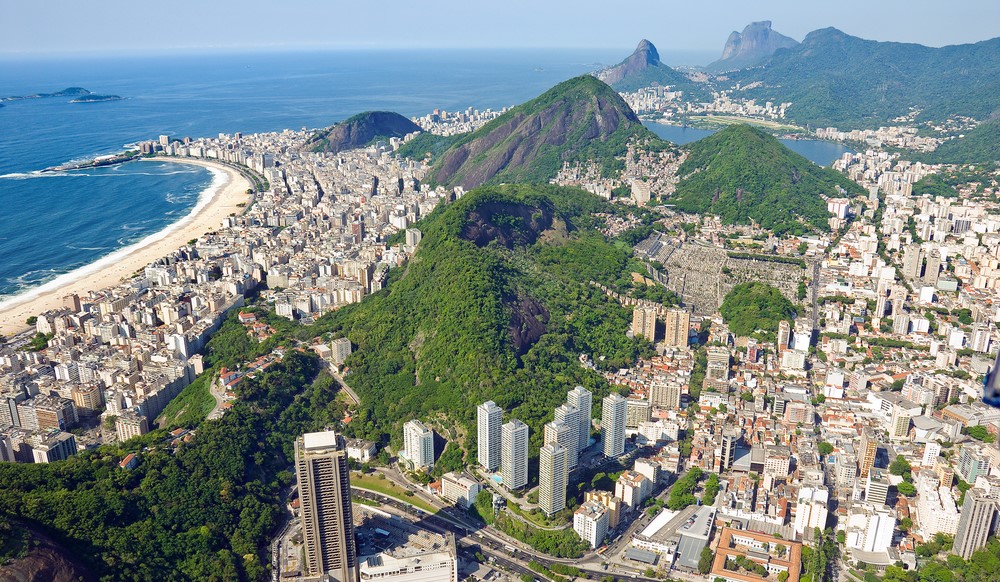 Forest Trends founded and leads the Business and Biodiversity Offsets Programme (BBOP), an international partnership of more than 80 companies, governments, financial institutions, and conservation organizations working to achieve "No Net Loss" of biodiversity from infrastructure development projects. Since 2004, BBOP has been challenging business-as-usual practices and helping companies and governments get to "no net loss." Part of this work is getting the message out – letting people know that there are practical solutions and that everyone can get involved in ensuring development protects natural systems. Forest Trends also directly advises governments and companies on how to plan for a Net Positive Impact at the national and project levels.
A perfect opportunity to convey that message to a broader audience arrived recently when I was invited to give a TEDx talk at the University of Stirling in Scotland. But how best could I explain to a non-technical audience and online viewership in just a few minutes the urgency of the major dilemma we now face and how we can tackle it, in the process motivating them to get involved themselves? Can we have our cake and eat it, too, by supporting investment in agriculture, infrastructure, energy, and extractive activities to meet the livelihood needs of the growing global population, and at the same time conserve habitats and species, both for their intrinsic value and for the vital ecosystem services they provide? Here was a chance to get that message across – and to take a step back from the daily bustle of working with partners on projects in a dozen countries and think: What are we trying to achieve? How are we doing? And what's needed to overcome challenges and make a big difference? In my talk, I tried to tell that tale.
The good news is that we already know how to do a much better job of reconciling the seemingly conflicting needs for development and conservation. I focussed on how can we avoid losing the most precious biodiversity in the places it matters most, and improve the rigor with which the various alternatives to projects are analyzed. Given the current unprecedented loss of biodiversity, we must avoid and minimize the impacts on habitats and species of any new road, harbor, mine, or plantation to the extent possible and restore the areas affected afterwards. As a last step, we must carry out extra activities for conservation so that the net result is no net loss of biodiversity, and preferably a net positive impact. I'm very grateful to colleagues from the Ambatovy Project in Madagascar for allowing us to use our collaboration there to bring this concept to life with a real example and illustrate how it can be done.
There is justifiable skepticism about the ability of governments, companies, and banks to play their part in ensuring biodiversity is effectively protected for the long term, in light of economic pressures and interests. Over years of policy developments and initiatives by companies there are many instances of failure, when the goal of "No Net Loss" has not been achieved. Despite some very encouraging developments in the last few years – regulations in over 40 countries, loan conditions by over 80 major banks, and commitments by over 50 companies, for instance – best practice remains the exception and not the rule. The growing group of collaborators in BBOP is working on how to turn this around, and has formulated principles, a standard and practical guidelines on how to do so.
In my TEDx talk, I offer a personal perspective by concluding that we need a breakthrough in three areas to improve things dramatically for the better: earning public trust and support for the idea of No Net Loss and Net Positive Impact; building political will in governments to set clear requirements and guidelines; and encouraging companies and their investors to plan for No Net Loss. How could this work? Watch the full TEDx talk here and get involved in BBOP's listserv to discuss the issues involved.
---
Viewpoints showcases expert analysis and commentary from the Forest Trends team.
Connect with us on Facebook and Twitter to follow our latest work.