Last month, Nature Sustainability published the first global assessment of payment for ecosystem services (PES) programs, led by James Salzman, UCLA Law and UC Santa Barbara Bren School professor as well as Forest Trends' Ecosystem Marketplace. The study reveals that what was a policy idea a couple of decades ago has rapidly grown to large-scale schemes that involve businesses, governments, non-profits, and other users and during which every year about $36 billion are exchanged for activities that provide or ensure ecosystem services, such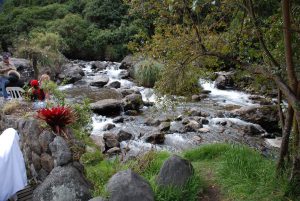 as carbon capture, water filtration, and biodiversity conservation.  In addition to the total value (US$) of PES programs, this new analysis, which is based on data from Forest Trends' Ecosystem Marketplace, also tracks the total number, size, and geography of programs across three sectors – biodiversity, water, and forest carbon. It also analyzes several market types – voluntary, subsidy, and compliance – to determine what type of program has been growing the fastest.
One of the earliest – and probably best-known – cases illustrating the principle of "Payments for Ecosystem Services" is the one of New York City which, in the early 1990s, began paying for land management in the Catskills watershed to ensure safe drinking water for the city, avoiding the cost of building an expensive water treatment plant. More than a decade later, programs of this nature have multiplied and evolved, but heretofore, had not been studied and analyzed. This new study, therefore, offers some important insights that could shine the light for the way forward:
Payments for watershed services are the largest and most rapidly growing type of payment schemes ($24.7 billion in 62 countries in 2015, up from $6.7 billion in 2009). Watershed PES' rapid growth can be explained in part because beneficiaries of flood protection and clean water often see the local connection between land management in watersheds and these ecosystem services. Also, in a number of countries, the public sector is collecting funds to pay for these programs, for example through water utilities or government tax programs.
Payments for ecosystem services that are related to biodiversity are at the opposite end of the spectrum. Voluntary PES for biodiversity are the least developed type of payment scheme in terms of overall value and there are no agencies or institutions collecting funds to pay for these programs. On the other hand, compliance markets for habitat restoration conservation are well-developed, transacting an estimated $4.8 billion in 2016.
Because trees play a key role in battling climate change, a number of eyes are on the forest carbon market at all times. While it is still small compared to payments for watershed services and while there have been a number of fluctuations in this market, political developments, specifically, the implementation of the Paris Agreement, have the potential to drive more and steady activity in this context. To what extent this will happen, however, is in the (still CO2-packed) air.
No matter which type of ecosystem service, regulations and government subsidies play an important role in driving Payments for Ecosystem Services. By issuing regulation, governments create demand and organize buyers. On the flipside, regulations for PES can only exist and be effective in countries with the governance capacity to issue them and ensure compliance.
Select Media Coverage
---
Viewpoints showcases expert analysis and commentary from the Forest Trends team.
Connect with us on Facebook and Twitter to follow our latest work.