What do rainforests, local village traditions, and high cuisine have in common?
Chefs and other creative thinkers are planting the seeds of a "Rainforest to Table" movement that combines food production and forest protection – saving the Amazon's forests and nourishing its people.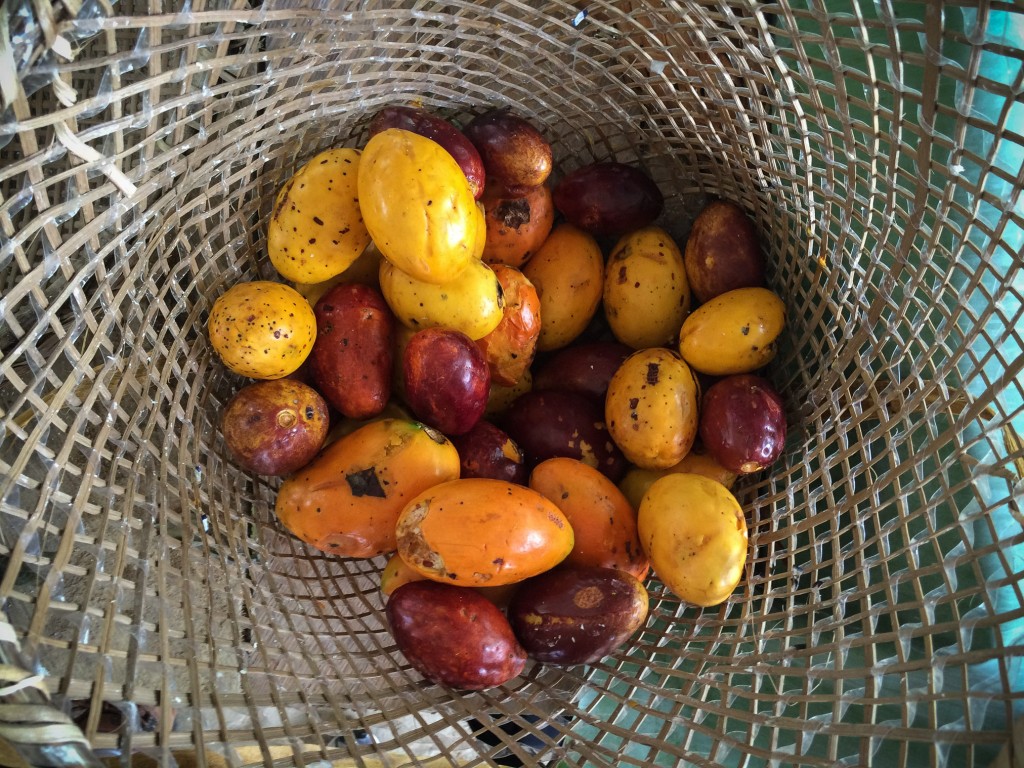 Latin American chefs and non-profit organizations, including Forest Trends and Canopy Bridge, are exploring new ways to bring the Amazon's vast pantry of healthy ingredients and traditional cuisines to tables in indigenous villages and big cities, alike. Their objective? Empower local communities – particularly indigenous peoples living in remote areas – by expanding opportunities for them to earn income through sustainable agriculture and forest conservation.
Chefs at standout Latin American restaurants – several, like ámaZ, ranked as among the best in the world – are on the leading edge of a campaign to bring the Rainforest to Table concept into the mainstream. Their hope is that by incorporating Amazon ingredients into their offerings, they can redefine national food cultures and support local community producers throughout the region.
Food and Forests Working in Harmony
Food and forests are closely linked, but in the era of industrial agriculture, gains in food production often end in forest destruction – stripping the planet of its best natural defense against global climate change. Nowhere is this conflict more visible than in tropical forests, where we are losing the equivalent of five football fields of forest every minute to commercial agricultural development.
Celebrating the Amazon's extraordinary cultural and biological diversity is the best way to ensure its protection.
In the Brazilian Amazon, where soy production and cattle ranching have historically been the primary drivers of forest clearing, a staggering 90 percent of deforestation recorded from 2000 to 2012 was illegal, according to research. Governments and companies have since taken bold steps to turn the tide, but even now, those successes remain tenuous.
That's why it's more important than ever to find new ways to protect the Amazon and its inhabitants, especially now as the region's carbon-trapping forests become an ever-more indispensable asset in the battle against climate change. What better way to carry the message than through food, in the process showing the world that forests conservation and food production can work in tandem to achieve common goals.
Turning Ideas into Action
But how can food help save the Amazon? The "Amazon pantry" offers endless opportunities for culinary exploration, allowing urban chefs to draw attention to a part of the world that many people may never get to visit while at the same time improving livelihoods and preserving traditions among the people who know it best.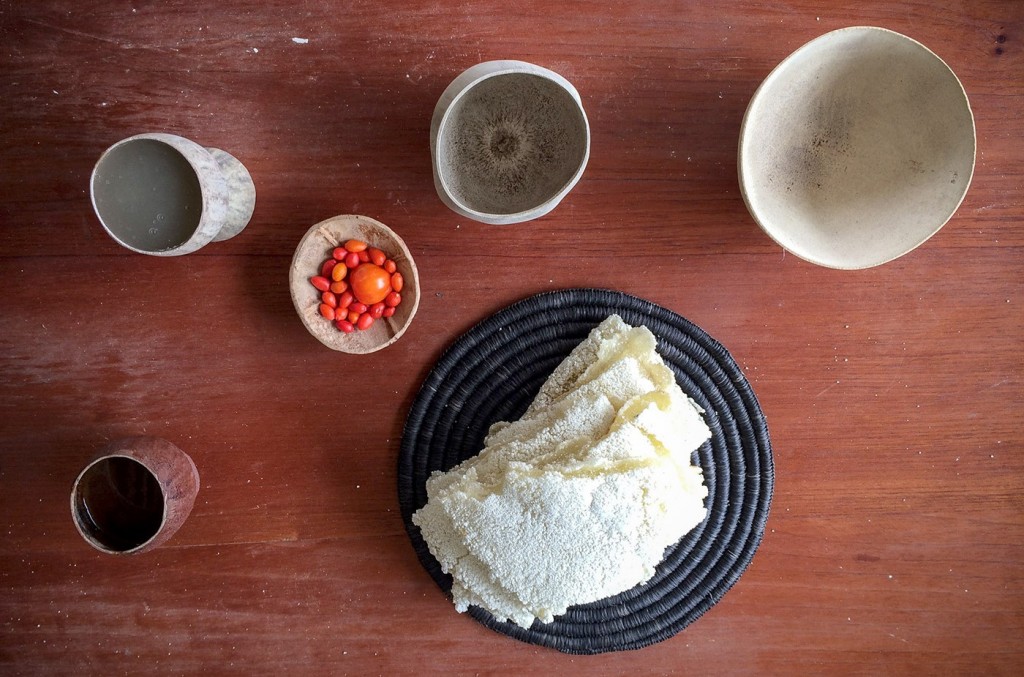 The Amazon Biome spans seven million square kilometers and nine nations – a vast expanse whose dimensions are multiplied by an unimaginable density of biodiversity. The region houses 10% of the world's species, including over 40,000 plant species, at least 3,000 types of fish, and another 3,000 fruit varieties. Most importantly, it is home to 30 million people representing 350 different ethnic groups.
By opening up new economic opportunities based on the diversity of the rainforest and traditional farming, Rainforest to Table can help create benefits for those who are the best stewards of these forests, particularly indigenous peoples and local communities. The nascent movement is taking shape around a belief in bringing meaningful livelihood and economic improvements to communities – the true engines of the movement.
Beyond Profits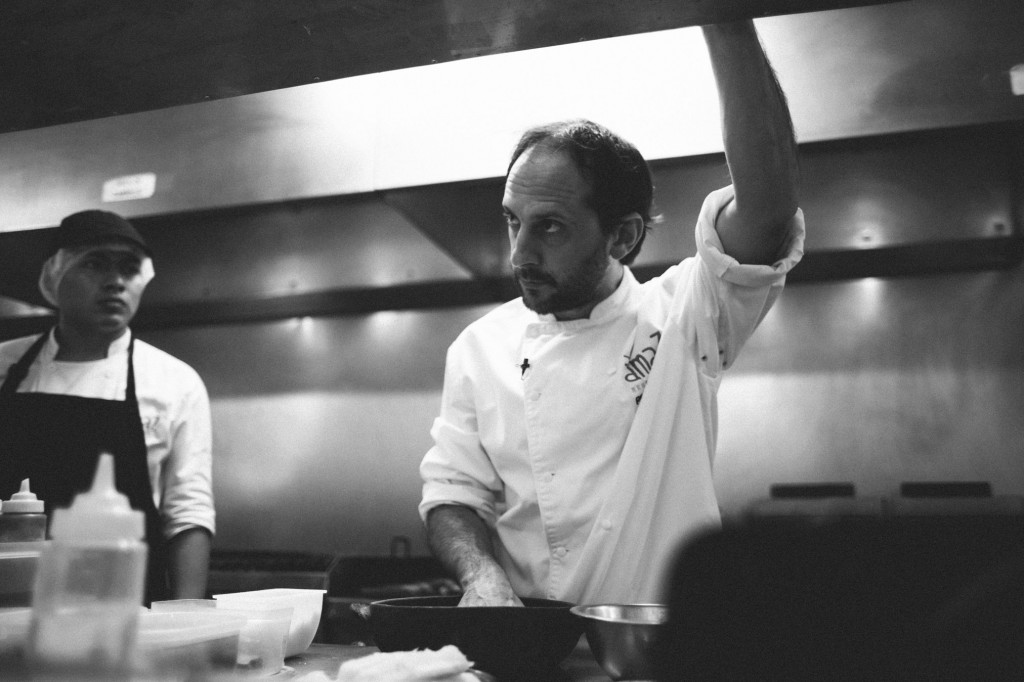 This new effort is about more than economics. Rediscovering the potential of Amazon foods opens opportunities for local communities to reaffirm their traditions and their culture. Just as adventurous Latin American chefs are working to bring rainforest ingredients to big-city palettes, they're also looking for ways to help local communities rediscover the health benefits of incorporating more nutritious, native foods into their diets.
At the core of Rainforest to Table is a powerful message of hope. Celebrating the Amazon's extraordinary cultural and biological diversity is the best way to ensure its protection. In an upcoming series of posts, we'll be exploring that message through the lenses of climate, nutrition, gastronomy, and sustainable supply chains. We hope it inspires you to see food in a new light, as an agent for positive change.
—–
Leading up to Spotlight Health, the opening segment of the 2016 Aspen Ideas Festival in Colorado, we'll be exploring several angles of a budding "Rainforest to Table" movement – and how it can become a powerful new model for social and environmental change. Each entry will give a unique take on how this innovative approach to food can deliver meaningful benefits that cut across forest protection, sustainable development, and gastronomy.
This post also appears on New Worlder. Photo credit: Xandra and Tomás Uribe
---
Viewpoints showcases expert analysis and commentary from the Forest Trends team.
Connect with us on Facebook and Twitter to follow our latest work.