We applaud today's announcement from the governments of Germany, Norway, and the United Kingdom, whose joint commitment provides positive momentum for much-needed climate finance targeted at tropical forests. The pledge shows an intention to provide $5 billion over the six-year period between 2015 and 2020 — around $800 million a year — with the goal of reaching $1 billion a year by 2020. The announcement is accompanied by a historic gathering of heads of state from REDD+ donor and recipient countries including Brazilian President Dilma Rousseff, Colombian President Juan Manuel Santos Calderón, Ethiopian Prime Minister Ato Hailemariam Desalegn, Indonesian President Joko Widodo, and Peruvian President Ollanta Humala Tasso, all of whom represent countries included in our latest REDDX report.
Announcements like these typically come at the end of the annual COP climate talks, so it's a refreshing show of good faith that these countries are taking proactive steps to strengthen the historic climate action that countries are shaping in Paris. But a lot of work remains to make sure that forests are fully integrated and operationalized in the Paris Agreement.
It's also good to see that the bulk of this new public finance will pay directly for reductions in carbon emissions from countries that are ready to deliver results through robust REDD+ plans (Reducing Emissions from Deforestation and forest Degradation). The three governments made clear that their finance commitments are conditional on others — forest countries, the private sector, and other donors — also stepping up. Our most recent research shows, encouragingly, that these performance-based payments ("phase three" in REDD+ parlance) are overtaking the payments for capacity building and preparation. This shows that countries are reaching a point where they can start delivering climate benefits, and today's commitments will help continue to advance that progress.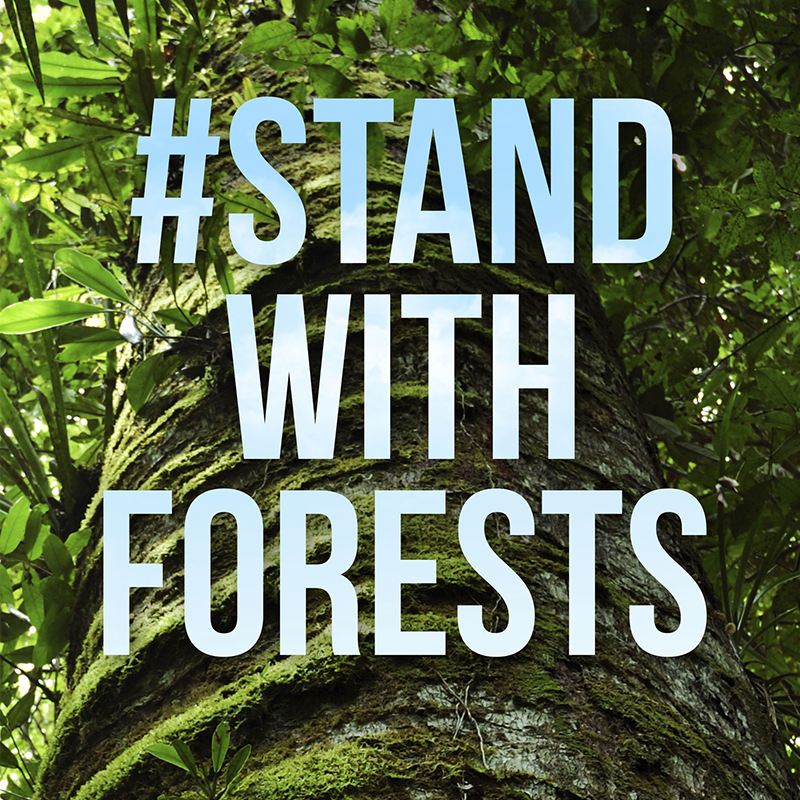 While today's pledge is a positive one, it's important to remember that it is only a small step toward achieving the scale of finance needed to keep the world's forests standing. This new sum, when added to the current 10 billion in REDD+ pledges, is still far short of the estimated $20 billion a year we need to cut deforestation by 50% globally.
Nonetheless, the new commitments offer more than just money. We are pleased to see these governments placing renewed emphasis on partnering with the private sector and creating incentives for them to participate in forest finance. The private sector accounts for only 10% of the REDD+ commitments tracked by our REDDX initiative in 13 tropical forest countries that contain two-thirds of global forest cover. We hope today's announcement will springboard further action on the part of governments to bring private finance into the fold.
Our Supply Change initiative shows that some of the world's biggest brands are making public commitments to remove deforestation from their supply chains, but that more work must be done to help those efforts trickle down to the producer level in countries where palm oil and other commodities are harvested. As this joint pledge shows, governments can play a big role in catalyzing that process, and we welcome this innovative new partnership.
We are also encouraged by the countries' statement of support for promoting "the full and effective participation of indigenous peoples and local communities" in REDD+ work. Forest Trends hopes the pledge will significantly benefit local indigenous and other traditional forest communities, who are key stakeholders in REDD+ implementation. We must ensure that finance helps create the capacity for forest communities to secure their land tenure rights, better their livelihoods, and contribute to climate change mitigation at the same time.
---
Forest Trends experts will be on the ground in Paris for the duration of COP21. Stay tuned for updates and follow us on Twitter (@foresttrendsorg, @GusREDD), Facebook (https://www.facebook.com/ForestTrends) and on our website www.forest-trends.org. 
---
Viewpoints showcases expert analysis and commentary from the Forest Trends team.
Connect with us on Facebook and Twitter to follow our latest work.