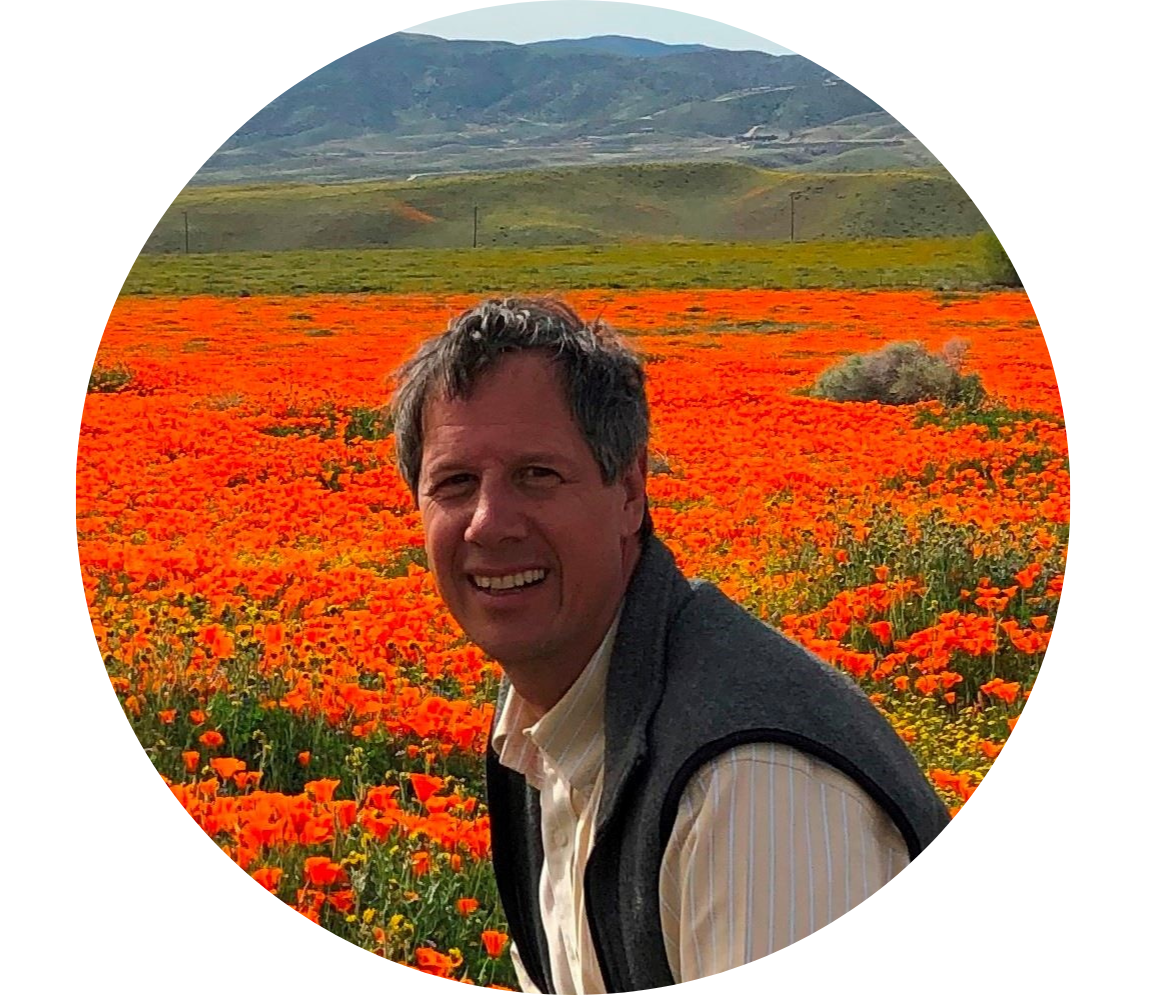 Jim Salzman is a distinguished professor of environmental law at the University of California, Los Angeles (UCLA) Law School and the Bren School of Environmental Science and Management, UC Santa Barbara with over 25 years of experience. One of the leading scholars in the field, he has written 12 books and over 100 articles and book chapters, covering topics from drinking water and ownership engineering to the legal and institutional issues in creating markets for ecosystem services. Jim has been partnering with Forest Trends on environmental markets research for over 20 years and is a Forest Trends Fellow.
How did you first learn about Forest Trends?
Jim Salzman:
In the early 2000s, Forest Trends was the only organization that really saw the future for environmental markets. They have always been the thought leader in this space. The first meetings they held around this were in Katoomba, Australia, in 2001. These meetings brought together locals and other active folks from around the world to brainstorm, envision a future, talk about how we could make that future happen, and start building a network. I joined at the next Katoomba gathering in Japan, which is the first time I met the Forest Trends team. The connections that we made endured. Many of the folks who were at the original or early Katoomba groups are still active in the field.
What has kept you coming back to collaborate with Forest Trends for over 20 years?
Jim Salzman:
Forest Trends has always been the most creative force in the environmental markets field. For a while, they were the only voice in the environmental markets field. This is an area of work that requires continuous innovation, rigor, and credibility. There can be a lot of sham activity in carbon and biodiversity markets. One of the great challenges today is: how do you ensure that the money that's being spent for these offsets is actually creating value? And that value is being fairly distributed? Forest Trends is in the middle of that discussion. The most important thing that Forest Trends has always had is its credibility.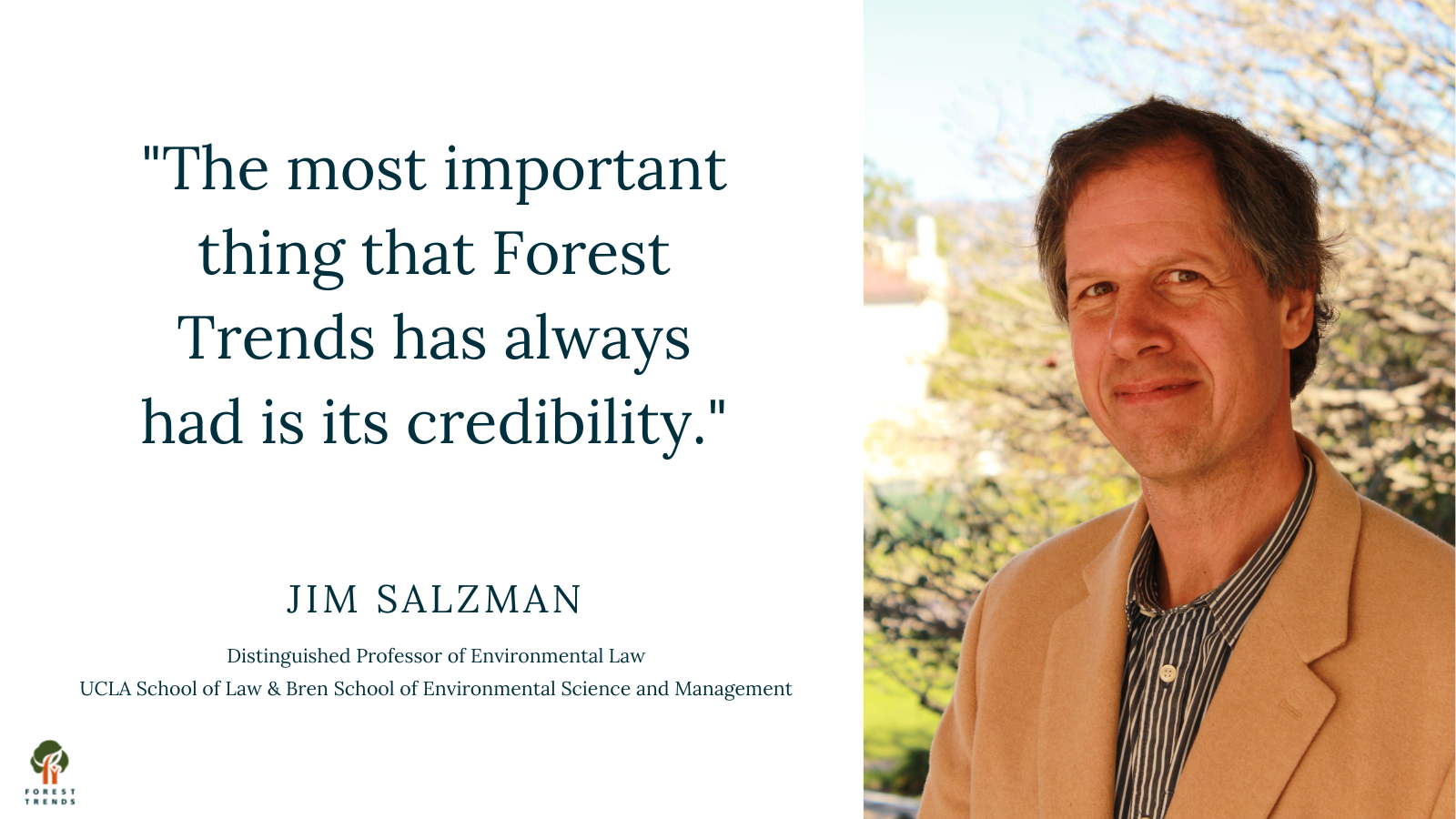 My mission for conservation is "yes and." We have all these different tools and initiatives that we've developed over the years (e.g., debt for nature swaps, REDD), and they're just not getting the job done. They're all valuable, but none of them is sufficient on their own. A phrase that Forest Trends CEO and Founding President Michael Jenkins uses, and I always borrow when I'm giving presentations, is: "How do you make trees worth more standing than cut down?" That's the fundamental question I want to help answer.
You can just stare at the problem and be paralyzed by the scale, or you can do what Forest Trends has always done, which is say, "okay, yes, and…" What can we do in addition to the other environmental initiatives that are going forward to try to bend the curve, to try to improve the fate of nature?
Why have you continued to support Forest Trends as a donor?
Jim Salzman:
When it comes to creative ideas, Forest Trends has no peer.  They're constantly innovating. And because they're not in it for the money, what they do is seed the field. They come up with great ideas. They go off and they say, "what's the next big thing, the next big idea?" Ultimately, I think one of Forest Trends' greatest values is as an environmental idea shop.
These environmental problems are hard to solve. They take time, but I have no doubt that what we're seeing today is directly related to the foundational work we were doing in the early 2000s. Forest Trends has realized that this is a long game. The ideas that we developed back then on environmental markets are just now coming into vogue, and Forest Trends is now uniquely positioned to act on this momentum.  They're working in the field and at the decision-making tables. It's unique. There really is no other organization like Forest Trends out there.
Give today to join the Forest Trends family.
---
Viewpoints showcases expert analysis and commentary from the Forest Trends team.
Connect with us on Facebook and Twitter to follow our latest work.