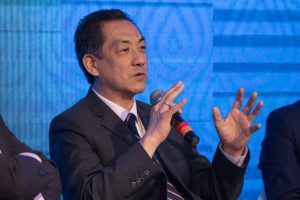 22/03 – Día Mundial del Agua 2020
En la lucha global para detener la expansión del COVID-19, el agua es nuestro aliado clave. Un acto cotidiano, al cual casi no prestamos atención, vuelve a tomar la importancia vital que nunca debió dejar: lavarse las manos. Agua y jabón para mantenernos sanos, agua y jabón para salvar nuestras vidas.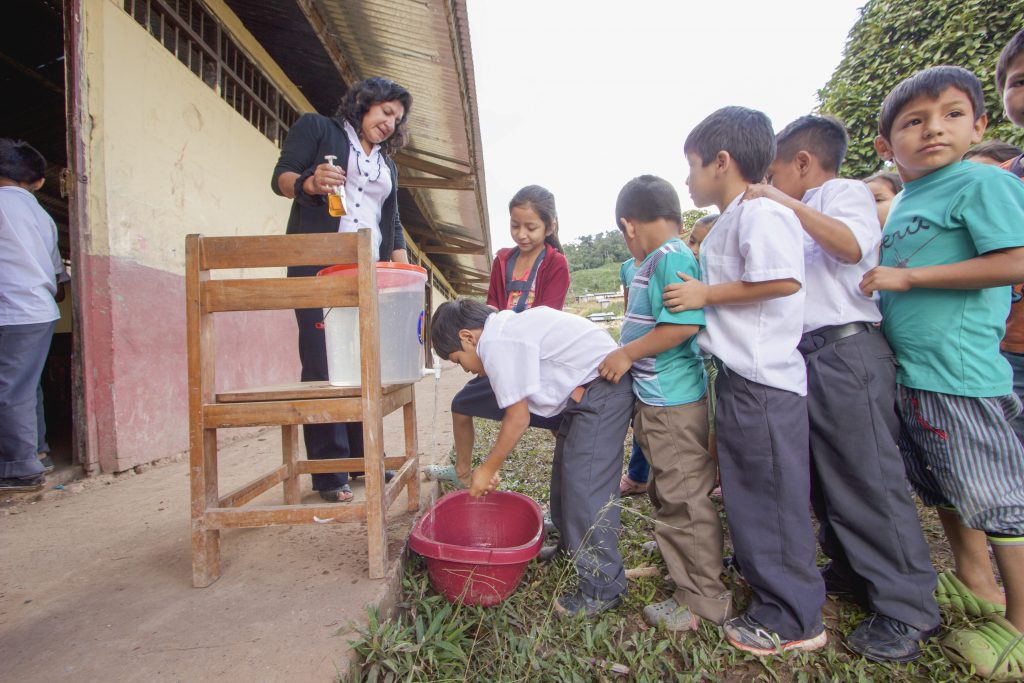 Saludamos el gran esfuerzo del gobierno que se ha movilizado para asegurar el acceso a agua de calidad para atender las necesidades de las poblaciones más vulnerables. En esta tarea han participado, desde el sector agua y saneamiento, el Ministerio de Vivienda, Construcción y Saneamiento, SEDAPAL, las empresas prestadoras de servicios de saneamiento – EPS, la SUNASS y también la Autoridad Nacional del Agua – ANA. En el día Mundial del Agua recordamos también, con una dura lección global, que nuestros ecosistemas naturales productores de agua necesitan acción urgente, sostenida y sostenible. Esta seguirá siendo nuestra tarea y compromiso.
"Aplaudimos las acciones del Gobierno Peruano y SEDAPAL para abordar la brecha del acceso al agua potable en el corto plazo con la implementación de cisternas, y esperamos que estos esfuerzos extenderán a inversiones necesarias en las redes, plantas y otras infraestructuras construidas que son necesarias para cerrar la brecha del acceso a agua potable", dijo Gena Gammie, Sub Directora del Proyecto Infraestructura Natural para la Seguridad Hídrica, Forest Trends.
Hacía un Futuro Resiliente
La infraestructura natural: ríos, lagos, lagunas, bosques, bofedales y páramos – así como la infraestructura ancestral, como los andenes y las amunas–captan, infiltran, y regulan el agua y mantiene estables los suelos. Por lo tanto, resultan herramientas clave en la resiliencia del sistema de agua que abastece las ciudades y sus alrededores.
"La buena noticia es que contamos con recursos financieros y conocimiento para empezar a construir sistemas robustos y resilientes. Ya podemos trabajar en la solución a estos problemas y frenar el deterioro ambiental con proyectos ecosistémicos que están en proceso de elaboración y que requieren mucha voluntad política para ser acelerados" explica Gammie.
"Hoy tenemos la oportunidad de repensar nuestras políticas y prácticas para construir una sociedad verdaderamente resiliente, concluye Momiy.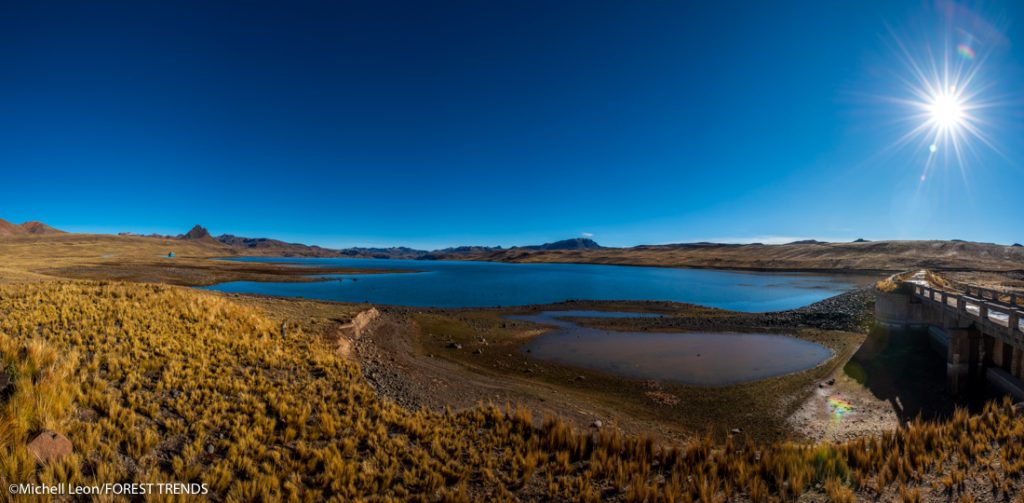 Nota: El proyecto Infraestructura Natural para la Seguridad Hídrica es financiado por la Agencia de los Estados Unidos para el Desarrollo Internacional (USAID) y el Gobierno de Canadá, y liderado por Forest Trends, con sus socios CONDESAN, la Sociedad Peruana de Derecho Ambiental (SPDA), EcoDecisión e investigadores del Imperial College London.
El contenido de esta nota fue posible gracias al apoyo de la Agencia de los Estados Unidos para el Desarrollo Internacional y el Gobierno de Canadá. Las opiniones expresadas en este documento son las del autor y no reflejan necesariamente las opiniones de la Agencia de los Estados Unidos para el Desarrollo Internacional ni el Gobierno de Canadá.
---
Viewpoints showcases expert analysis and commentary from the Forest Trends team.
Connect with us on Facebook and Twitter to follow our latest work.