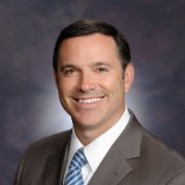 Chevrolet remains one of the leading buyers of carbon offsets in the voluntary market as it closes in on a commitment to reduce its emissions by up to eight million tonnes of carbon. But David Tulauskas, director of sustainability for General Motors (GM), Chevrolet's parent company, says the road does not end there.
19 May 2014 | May 19, 2014 | In 2010, General Motors' Chevrolet division embarked on a plan to revolutionize the automobile market by launching the Chevrolet Volt plug-in hybrid electric vehicle. But at the same time, officials knew that to gain traction with environmentally-conscious auto buyers, the company would have to do a lot of work to shed its reputation as a mass producer of gas-guzzling vehicles such as the Hummer.
One way the company chose to revamp its image was to announce a $40 million plan to voluntarily reduce its emissions by up to eight million tonnes of carbon by 2015 – a reduction equal to the US emissions caused by driving the 1.9 million vehicles Chevrolet sold in the United States during that year. The automaker is closing in on that goal, with commitments from carbon projects to deliver nearly 7.7 million tonnes – 3.6 million tonnes of which have already been delivered and retired – of emissions reductions. The company is continuing to assess the benefits of the program and evaluate next steps.
But even as it approaches its target, Chevrolet hopes to build on its offsetting program, partly by promoting widespread adoption of a new methodology financed by the automaker that aims to reward US-based colleges and universities for renewable energy and energy efficiency projects. That program began with Valencia College and Ball State University in February, and it added the University of Illinois last week.
Ahead of next week's release of Ecosystem Marketplace's State of the Voluntary Carbon Markets 2014 report, David Tulauskas, director of sustainability for General Motors (GM), Chevrolet's parent company, spoke to Gloria Gonzalez about the challenges and opportunities going forward for the voluntary market and what Chevy officials hope will be the legacy of the automaker's carbon reduction initiative.
Gloria Gonzalez: How would you describe Chevrolet's offset program and its relationship with the voluntary carbon markets?
David Tulauskas: We continue to remain very active in the voluntary market. We've been actively looking at projects in early stages that we can be an early supporter of.
GG: What is the predominant project type in Chevrolet's offset portfolio?
DT: We have everything from the traditional carbon credits such as wind and landfill gas to coal methane flaring to Idleair – a service provided to long-haul truckers to enable them to turn off rigs when they stop for breaks and sleeping. Our goal is to really get as diverse a portfolio as possible that can impact many communities across America in many different ways.
GG: Is Chevrolet's offsetting all done on a voluntary basis or is any of it done for compliance reasons (to surrender offsets for compliance as part of a regulated carbon market)?
DT: This is purely voluntary. We announced this project in late 2010 about the same time as we came out with the Chevrolet Volt, and that was no coincidence. People who buy electric vehicles, people who are educated and articulate about carbon and the carbon market – we didn't have to do much study to know that those people were probably not considering Chevrolet products. This was an opportunity to engage a key market – the United States – on a very important issue to General Motors and Chevrolet in particular as it initiated an aggressive launch of an innovative electrified vehicle. It's important that Chevrolet changes peoples' perception about the brand and it's important as we engage consumers that are passionate about issues that we're passionate about. But if we're going to change peoples' perception, we can't just do it the traditional way and that was the thinking behind this carbon reduction initiative. We needed to do something completely different, something that no other off-taker has done, and engage a consumer that's not considering us today. That's why it was a significant financial contribution and a multi-year commitment to do this.
GG: What do you see as the key challenges and opportunities in the voluntary market?
DT: Raising the visibility and awareness of the market is more of a short-term challenge. The longer-term challenge for the voluntary market is understanding its place in the world of climate-related, carbon-related policy. You've got California cap and trade. You've got other states looking at adopting that, following a similar approach. And then hopefully we'll have a US economy-wide policy at some point in the future. And I think there's just a question of how and what role will the voluntary market play when larger, more economy-wide policies come into effect. But in the short term, it's really important that more people are educated about it and more corporations are engaged.
The voluntary market in the US has a great story to tell of having real impact in communities and businesses and overall carbon emissions reduced. I think those should be celebrated. That can address the challenge of visibility and understanding. I think the voluntary market should take advantage of the opportunity to collaborate with more organizations in more unique collaborations.
GG: Like the partnership that led to the work you're doing with US-based colleges and universities?
DT: I think what we did between the Verified Carbon Standard, the US Green Building Council, Valencia College and Ball State University is a real unique collaboration that may provide an example of what the voluntary market in general should be encouraging.
In February, these organizations teamed up on a program that helps US schools
harness carbon markets to develop renewable energy and energy efficiency projects.
Click here to read more.
GG: What are your expectations for growing the program?
DT: We've signed three other universities to (memorandums of understanding) and are working on final contracts and communications plans. We're on track to retire close to 500,000 tonnes through the program. We're looking at ways to increase the visibility of this methodology, so that as Chevrolet achieves its goals, hopefully there are other buyers for those institutions for those particular types of carbon credits.
We're working on a few things that could continue the legacy of this carbon reduction initiative. We think this methodology is an important aspect of this initiative and could become the key legacy that's left. But we still have ways to go. We're looking at ways to build upon it.
GG: How difficult was it to put together this type of partnership given that it was so different from what had been previously done in the voluntary markets?
DT: It was a big investment in time, but it was absolutely worth it. It took longer than we anticipated it, but we stuck with it, as did our partners. There was a lot of learning that we all went through, but I can tell you from GM's perspective, we'd do it again in a heartbeat.