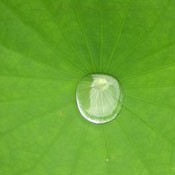 This article was originally posted in the Mit Mail newsletter. Click here to read the original.
18 November 2014 | Greetings! A major new report this month from EKO Asset Management Partners and The Nature Conservancy's NatureVest division attempts to put some hard figures on conservation impact investment. Investing in Conservation: A landscape assessment of an emerging market finds that more than $23B profit-seeking dollars flowed into ecosystem-friendly investments over the past five years, though less than $2 billion of that came from the private sector. But while the private sector component is small, it's also incredibly dynamic, growing at an average annual rate of 26% from 2009 through 2013. The triple bottom line is real, folks: investors report a weighted average target IRR of 5%-9.9%.
Still, most conservation impact investment is going to the two F's: food and fiber. Private investment in mitigation banking came in at a somewhat distant second. An estimated $100M was tracked flowing from the private sector between 2009-2013 – four times the value the report records from 2004-2008. At present, 80% of investment value consists of real asset purchases: project development finance took in 11% and early stage companies 10%. "What the report tells us is that this is not a money problem, says report co-author Ricardo Bayon, a partner with EKO Asset Management. "It is about coming up with appropriate financeable deals." Get Ecosystem Marketplace coverage of the report and download a copy here.
Last month also saw the Convention on Biological Diversitymake real progress on financing biodiversity protection to the scale needed to meet the Aichi Targets, and one initiative aiming to scale up the use of market mechanisms in getting there.
In the United States, a decision by the US Fish & Wildlife Service this week to list the Gunnison sage-grouse as threatened is sure to ruffle some feathers, and we gain some perspective on the debate over voluntary efforts to protect imperiled (but not yet listed) species thanks to a new opinion piece from Timothy Male, the Director of Mission:Wildlife.
As always, we depend on our readers to help us keep covering the latest in conservation finance news. If you have a tip on a story or would like to make an end-of-year donation as a supporting subscriber, send us an email.
Very best,
The Ecosystem Marketplace Team
If you have comments or would like to submit news stories, write to us at mitmail@nullecosystemmarketplace.com.
Filling In The Information Gap On Market Based Instruments For Biodiversity Conservation

Market based tools like economic incentives and offsets may be a key way to finance biodiversity conservation but the little clarity and certainty surrounding their success rates causes policymakers to overlook them. The INVALUABLE project says it can change that by providing the necessary data. The initiative's overall objective is to clarify the potential of market-based instruments for financing conservation to policymakers, so biodiversity can be better integrated into economic systems and decision-making.

These ideas were recently presented during a side event at the 12th Conference of the Parties to the Convention on Biological Diversity (CBD). Project coordinator Renaud Lapeyre put together a detailed analysis of this event that included several presentations on conservation finance mechanisms from different parts of the world. The event looks closely at the role MBIs can play in achieving number three of the CBD's Aichi Targets: developing and applying positive incentives for conservation.

Read more at Ecosystem Marketplace.

Study Sees Sustainable Ag Driving Surge In Ecosystem Investing

They call it "conservation impact investing," and the authors of a new report entitled Investing in Conservation: A landscape assessment of an emerging market define it as "investments intended to return principal or generate profit while also driving a positive impact on natural resources and ecosystems." Co-authored by EKO Asset Management Partners and The Nature Conservancy's NatureVest division, the report says that $23 billion flowed into conservation impact investing over the past five years. The public sector, in the form of development finance institutions (DFIs) like the International Finance Corporation, accounted for $21.5 billion of that, with private investments accounting for just $1.9 billion.

While the private sector component is small, it's also incredibly dynamic, growing at an average annual rate of 26% from 2009 through 2013. Two-thirds of that growth came in sustainable food and fiber production, including forestry, and the survey finds $1.5 billion or about 79% of the total invested over the past five years now on the books and ready to be deployed. The survey also says there are concrete plans to raise and invest another $4.1 billion through 2018.

Get coverage.
Download the report.

Opinion: US Feds Should Give Credit For Saving Unlisted Species, But Must Do It Right

The US Fish & Wildlife Service is contemplating a program that would recognize conservation credits generated in state programs for any rare species, even if it's not yet endangered. In November, they will finish taking public comments on this proposed policy that would make it possible for the federal government to recognize credits generated by state-sanctioned conservation actions taken to benefit an unlisted species. Ideally, those actions will be enough to keep a species from declining further, but if the species ends up under federal protection, the credits can be used to offset impacts from development or other projects. Federal land-management agencies are likely to be some of the biggest investors in projects that generate advance credits.

Yet in order to encourage any investment, the policy needs to be better designed.

Biodiversity And REDD: How They Fit Together

Never before have we known as much about the synergies between forest carbon and biodiversity as we do now, but that knowledge has been hidden beneath layers of impenetrable gobbledygook – and serious questions about how to implement an effective financing instrument on the ground. As the authors of A Sourcebook: Biodiversity Monitoring for REDD+ put it: "A key challenge [to monitoring biodiversity for REDD] is to avoid creating monitoring and reporting systems that will be too difficult and expensive for countries to implement.

Published jointly by the Zoological Society of London (ZSL) and the Deutsche Gesellschaft für Internationale Zusammenarbeit (GIZ), the sourcebook scoops together research and analysis from scores of sources and then scrapes away the jargon to provide as clear and concise a summary of the current policies and programs as youll find anywhere.

Learn more at Ecosystem Marketplace.
Download the sourcebook here.

COP 12 Indicates More Funds, Capacity Building Needed For Biodiversity

On 17 October, the Convention on Biological Diversity's (CBD) Twelfth Conference of Parties (COP 12) came to a close with some hard-won advances with respect to financing for biodiversity conservation, integrating biodiversity into the Sustainable Development Goals and recognizing the rights of indigenous peoples and local communities.

Resource mobilization was a key issue in talks: much more finance is needed to flow to biodiversity conservation to achieve the Aichi Targets. The High-Level Panel's Report estimates that it will cost between US$150 billion and US$440 billion per year to achieve the Targets by 2020, several magnitudes higher than current expenditures.

The Ecosystem That Is Disappearing Faster Than Any Other on Earth

Mangroves–the uniquely salt-adapted trees and shrubs that line our tropical and subtropical coasts, the critical membrane between land and sea–are disappearing at faster rates than virtually any other ecosystem on Earth.

The destruction and degradation of these natural systems–because of factors such as climate change, development, tourism, wood extraction, and non-sustainable farming–bring about tremendous ecological, social, and economic losses, the extent of which we are only now just realizing. But there is hope for mangroves. The world is starting to notice just how important they are and is beginning to take steps to prevent further loss.

| | | |
| --- | --- | --- |
| | | |

| | | |
| --- | --- | --- |
| | | |