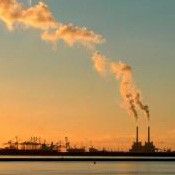 Carbon pioneer Dirk Forrester took the baton from Henry Derwent at the International Emissions Trading Association (IETA), while both Gold Standard and VCS took giant strides towards issuing new releases in an evenful week in voluntary carbon.   Here is our summary of the major stories shaping the sector.
NOTE: This article has been reprinted from Ecosystem Marketplace's Voluntary Carbon newsletter. You can receive this summary of global news and views from the world of voluntary carbon automatically in your inbox by clicking here.
7 March 2012 | Ecosystem Marketplace is pleased to announce the launch of its newest report, exploring how governments worldwide are engaging with the voluntary carbon markets (VCM). With the future of an international climate agreement still in flux, governments worldwide are turning to the VCM to engage private sector climate actors – and to inform or provide the tools that could shape tomorrow's regulated carbon markets.
At least 21 such government programs are currently underway, and nine of these have emerged in the last four years, according to the research that informs 13 case studies in Bringing it Home: Taking Stock of Government Engagement with the Voluntary Carbon Market, published last week.
The study finds governments have moved beyond their traditional role of providing oversight for voluntary offsetting programs to now performing services ranging from the certification of projects and development of methodologies that reduce greenhouse emissions – to registering offsets and educating buyers.
So far, the efforts seem to be winning the confidence of buyers: prices for offsets generated under such programs averaged $11/tCO2e, compared to a global average of $6 per ton, according to our 2011 State of the Voluntary Carbon Markets report.
Of the 13 profiled initiatives, five have been set up by sub-national regulators and eight have been set up by national governments in Asia, Latin America and Europe. Beyond implementing national pilots to engage the private sector in carbon offsetting, some of these governments view their "voluntary" programs as the first step toward developing national climate action plans and regulated carbon marketplaces.
"We are planning now for how a national program will work to achieve our goal of carbon neutrality by 2021, and for now Costa Rica's voluntary efforts will be the basis of that program," says Carolina Flores of Costa Rica's Ministry of Environment, Energy and Telecommunications.
 
Before we launch into other news, we wanted to let readers know that the deadline to participate in the State of the Voluntary Carbon and Forest Carbon Markets 2012 reports is extended to March 15, 2012.
If your organization supplied offsets to the voluntary and pre-compliance markets (including California, WCI, Australia and others) in 2011, OR developed forest carbon projects for the voluntary or compliance carbon markets, we invite you to contribute your transaction and/or forest project data by this date. LOGIN TO THE SURVEY HERE.
We are grateful to the over 100 organizations that have already signed up to the survey from over 30 countries worldwide. You can view the names and geographic representation of those that completed the survey on the Ecosystem Marketplace homepage and below– and view our latest Featured Forest Carbon Project on the Forest Carbon Portal.
A special thanks to BioCarbon Group Pte. Ltd. and Carbon Clear, who signed on as supporters of the State of the Voluntary Carbon Markets 2012 report but had not yet been recognized. Also thanks to the following organizations for their complete survey response:Camco International Group, Inc, CarbonVerde, LLC, City Project, Ecoprogresso, Unisfera / Planetair, Yorkshire Dales Millennium Trust, Friuli Venezia Giulia Region, Oklahoma Carbon Program, Equator, LLC, Envirotrade Carbon Ltd., Carbonfund.org, The Climate Trust, China Green Carbon Foundation, Advanced Global Trading, Conservation International, Carbon Tanzania, EcoAct, Green Resources, Permanent Forests International, Plan Vivo Foundation, Climate Neutral Group, CF Partners, U YOOL CHE AC, Fox & Earth Industries AG, Greenfleet, myclimate Foundation, Nexus-Carbon for Development, Offsetters, Instituo Aco Verde, Carbon Credit Corp., Mpingo Conservation , SENS International, co2balance UK Ltd, Forest Carbon Group, Miller Tabak + Co., and South Pole Carbon.
—The Editors
For comments or questions, please email: vcarbonnews@nullecosystemmarketplace.com