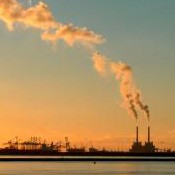 Despite the cold start here in D.C., January is blooming with carbon news. Quebec and California started off the year by officially linking markets, while a sustainable agriculture project in Kenya became the first to verify credits from carbon sequestration in soils under VCS in mid-January. These new developments only enhance 2013's top stories, also featured in this Special 2014 New Year Edition.

This article was originally published in the V-Carbon newsletter. Click here to read the original.
28 January 2014 | NY Times contributor Mark Bittman began the New Year by looking at all the good, bad, and ugly that has happened in Years Ending in 4. Here at Ecosystem Marketplace, we're not superstitious, but we do like to mark the turning of the calendar with a look back before charging forward.
Our Year in Voluntary Carbon retrospective summarizes 2013's major milestones, and below, our reader poll revealed your Top 10 stories of last year:
Carbon Crystal Ball 2014
Our readers can't exactly forecast the future, but they often come close. Last year, they (correctly) predicted that 2013 would be a year for innovation in methodologies and project development; that cookstove and water filtration projects would gain in popularity; that voluntary market players would begin to diversify their attention to compliance markets; and that buyers would continue to seek out quantifiable co-benefits to differentiate their offsetting efforts.
Roberto L. Gí³mez of Fundacií³n Natura Colombia, predicts that 2014 will be a year of consolidation in the voluntary market. "The most effort will go towards strengthening the instruments that grow demand for verified emissions reductions," he said.
Martin Clermont of Will Solutions envisions an increasing presence of the voluntary carbon market beside the efforts to structure the dozens of regulated ones.
On the compliance side, Harold Buchanan of CE2 Carbon Capital thinks the California Air Resources Board (ARB) will approve the Mine Methane Capture protocol that they delayed last October. But, "Offset supply will fall far short of ARB/Analyst/Registry expectations due to [the] buyer liability policy," he said.
Even as climate negotiators gear up for the 20th Conference of the Parties in Lima, Peru in December, our readers predict that jurisdictional approaches to limiting carbon emissions will continue to move forward throughout the year.
"Jurisdictional carbon markets will continue to grow in North America," said David Rokoss of Offsetters Climate Solutions. "We'll see policy drafts from a number of Canadian provinces as they try to address emissions ahead of potential Canadian Federal policy (in certain sectors)…I would also expect to see movement in a few US states that have indicated carbon policy interest – particularly western coastal states."
David Antonioli of the Verified Carbon Standard (VCS) predicts the issuance of the first jurisdictional REDD+ credits in 2014, as well as new issuance of AFOLU (agriculture, forestry, and other land uses) credits: "Issuance to a number of agriculture-related projects [will be] important because it will serve as demonstration and help to further the integration of agriculture and forests into broader landscape approaches," he said.
Here at Ecosystem Marketplace, we're getting ready to begin data collection for our 2014 State of the Voluntary Carbon Market and State of the Forest Carbon Market reports, and we'll also be launching a revamped survey of clean cookstoves projects in collaboration with the Global Alliance for Clean Cookstoves.
We look forward to again providing reliable and transparent market information in the New Year, with many thanks going to those organizations that support our research. Most recently, this includes Impact Carbon, ClimateCare, and the Forest Carbon Group. In addition to the gratification of helping us provide market information and insight to the world free of charge, sponsoring organizations (above a certain level) receive a few perks. To inquire, email Molly Peters-Stanley.
May this Year Ending in 4 bring you much happiness and fewer emissions. Best wishes from all of us here at Forest Trends' Ecosystem Marketplace.
—The Editors
For comments or questions, please email: vcarbonnews@nullecosystemmarketplace.com
ABOUT THE ECOSYSTEM MARKETPLACE

Ecosystem Marketplace is a project of Forest Trends, a tax-exempt corporation under Section 501(c)3. This newsletter and other dimensions of our voluntary carbon markets program are funded by a series of international development agencies, philanthropic foundations, and private sector organizations. For more information on donating to Ecosystem Marketplace, please contact info@nullecosystemmarketplace.com.
Additional resources