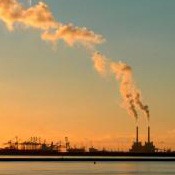 NOTE: This article has been reprinted from Ecosystem Marketplace's Voluntary Carbon newsletter. You can receive this summary of global news and views from the world of voluntary carbon automatically in your inbox by clicking here.
26 October 2011 | Market players are tuning up for the 17th Conference of Parties in Durban, while California's Air Resources Board orchestrated approval of the nation's first state-administered cap-and-trade regulations. Here's a backstage pass to the latest thinking behind the new market (and new market mechanisms).
At the International Emissions Trading Association's (IETA) Fall Symposium held in Washington last week, panelists weighed in on California's finalized regulatory set list.
 
While lawmakers applauded the Air Resource Board's unanimous adoption of the much-disputed regulations, market regulars like Barclays Capital's Kedin Kilgore lobbed continued concerns at the state's watered down but still-contentious rulemaking around offset invalidation.
Calling the state's offsetting provision "an impaired mechanism," Kilgore asserts that "even narrowing the window within which issued offsets could be rescinded to three years down from eight, this is still an issue" – referring to the length of time a buyer will be held liable if an offset is deemed invalid.
Panelists also investigated international regulatory instruments – most notably the EU ETS ("It's pretty simple. It's awful.") – for signs of life in the run-up to Durban.
By now readers are likely familiar with the recession-driven lag in demand and gross oversupply that plague pricing in the European market. "The private sector over-complied – they have more than double their needs to fulfill their goals," Climate Focus Director Charlotte Streck recently reiterated to a roomful of Latin American Designated National Authorities (DNAs) in Mexico City.
 
Any solution? "Think of other sources for commercializing these credits," she suggests.
And indeed, they are. The domestic CDM project gatekeepers gathered last week to contemplate their role in potential complements to traditional Kyoto tools – considering new market mechanisms like Nationally Appropriate Mitigation Actions (NAMAs) that will be major items on the COP17 agenda.
These and other alternatives (ahem, voluntary market) are taking center stage as non-LDC developing countries – including all of Latin America except Haiti – grapple with the EU's decision to exclude their projects from the third compliance period. According to the NAMA database administered by Ecofys, Latin America has so far registered 13 NAMAs – more than any other region.
Still, IETA's CEO Henry Derwent takes a cautious stance toward the CDM alternatives. According to Derwent, progress on these mechanisms is "better than nothing, but begins to look like more improvements to table setting without much indication of where the food is going to come from to be put on the table. Not much money, not much demand."
Back in Mexico City, Verified Carbon Standard (VCS) CEO David Antonioli circled back to the voluntary and domestic markets that served the region well in 2010 when Latin America supplied the second largest (and fastest growing) volume of voluntary carbon credits worldwide – many of which were purchased by domestic firms.
"Initiatives [that] are one step ahead and engage the international markets are nice, but we need to design systems in such a way that benefits remain in the country," he says.
Cuing a conversation that links domestic voluntary markets to other emerging mechanisms, he added, "Voluntary domestic actions could be a NAMA itself – developing voluntary market rules with clear specifications for how reductions will take place and be credited."
 
These and other stories from the voluntary carbon marketplace are summarized below, so keep reading! And if you like what you read, consider supporting this news brief. For a suggested $150/year donation, Supporting Subscribers help us keep the lights on and deliver voluntary carbon market news and insights to your inbox biweekly and free of charge.
Subscriber donations are also tax deductible – and you or your company can be listed as a V-Carbon News Supporting Subscriber (with weblink) for one year (~24 issues).
 
Reach out to inboxes worldwide and make your contribution HERE (select "Support for Voluntary Carbon News Briefs" in the drop-down menu). You will receive an email from the V-Carbon News team confirming your sponsorship listing and weblink information.
—The Editors
For comments or questions, please email: vcarbonnews@nullecosystemmarketplace.com.
Voluntary Carbon

Reduce & Retire: The Latest on Carbon Neutral

Climate North America

Kyoto & Beyond

Global Policy Update