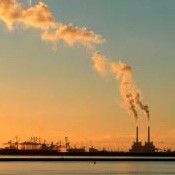 Louisiana-based energy giant Entergy's acknowledges the need to protect the infrastructure that serves its customers around  the Gulf of Mexico, which makes wetland restoration – and its ability to curb damage from hurricanes – a priority. The company has invested $150,000 in a methodology that allows landowners to earn carbon offsets from wetland restoration activities, with plans to purchase offsets from the methodology's first pilot project.
This article was originally published in the V-Carbon newsletter. Click here to read the original.
5 August 2013 | Last September, the American Carbon Registry (ACR) approved the very first methodology that allows landowners to earn carbon offsets from deltaic wetland restoration projects – a major milestone for blue carbon as an emerging project type in the voluntary carbon market, and a testament to the potential for carbon finance to touch upon both mitigation and adaptation benefits.
The methodology, developed by folks from Tierra Resources and Louisiana State University, has found a strong advocate in Entergy, a utility with an urgent need to protect the infrastructure that serves its 2.8 million customers around the Gulf of Mexico. The Louisiana coast has reportedly been losing land equivalent to a football field every 38 minutes.
"We're uniquely at risk due to the geographic location of our company and our customers," says Brent Dorsey, director of corporate environmental programs at Entergy. "Every few years, taking a direct hit from a hurricane is difficult to recover from. Our customers can't afford for us to keep rebuilding the system."
In addition to having invested $150,000 in the methodology itself, Entergy plans to purchase some of the carbon offsets produced by the methodology's first pilot project, which is located just west of New Orleans. The Luling project diverts treated municipal wastewater into a 950-acre wetland that has been threatened by subsidence and saltwater intrusion, effectively turning municipal wastewater into wetland food.
Building upon its track record of supporting carbon offset projects through its Environmental Initiatives Fund, Entergy is now working to get other private sector actors interested in leveraging carbon finance for wetland restoration. Tierra Resources' newest pilot project is a wetland planting initiative with energy corporation ConocoPhillips, one of the largest owners of private wetland in the United States.
If blue carbon projects were to eventually cover 1 million acres in the Gulf (a quarter of the projected full potential), Tierra Resources estimates that carbon finance could leverage $5 billion to $15 billion for wetlands restoration based on modeling using an offset price of $12-25/tCO2e.
Further west, Tierra Resources is pushing for the wetlands methodology to be picked up by California's compliance cap-and-trade program, which could provide steadier demand at higher prices.
Read the full story here, Part II in Ecosystem Marketplace's new three-part series on the economics of ecosystem protection along Louisiana's Gulf Coast.
These and other stories from the voluntary carbon marketplace are summarized below, so keep reading! Here at Ecosystem Marketplace, we are preparing to transition from data collection to report-writing mode in order to bring you this year's State of the Forest Carbon Markets report. If you have not yet responded with data and wish to participate in the survey, please notify Daphne Yin. We also are continuing to collect data describing clean cookstove projects , to inform a dedicated cookstoves report to come out later this summer. Respondents to either survey can choose to be publicly recognized alongside a link to your website – and no individual data points are publicly reported.
These and other stories from the voluntary carbon marketplace are summarized below, so keep reading! And if you value what you read in this news brief, consider supporting Ecosystem Marketplace's Carbon Program as a Supporting Subscriber.
Readers' contributions help us keep the lights on and continue to deliver voluntary carbon market news and insights to your inbox biweekly and free of charge. 

For a suggested US$150/year donation, you or your company can be listed as a V-Carbon News Supporting Subscriber (with weblink) for one year (~24 issues). 
 

Reach out to inboxes worldwide and make your contribution here (select "Support for Voluntary Carbon News Briefs" in the drop-down menu). You will receive an email from the V-Carbon News team confirming your sponsorship listing and weblink information.
—The Editors
For comments or questions, please email: vcarbonnews@nullecosystemmarketplace.com
ABOUT THE ECOSYSTEM MARKETPLACE

Ecosystem Marketplace is a project of Forest Trends, a tax-exempt corporation under Section 501(c)3. This newsletter and other dimensions of our voluntary carbon markets program are funded by a series of international development agencies, philanthropic foundations, and private sector organizations. For more information on donating to Ecosystem Marketplace, please contact info@nullecosystemmarketplace.com.



Additional resources