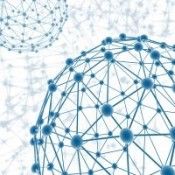 A global series of workshops were launched in Bonn, Germany, at the end of 2011 to deliver workable, scalable solutions to the global water challenge by the end of 2014. Though not officially one of those workshops, Katoomba 18 will certainly draw on the lessons learned to date and contribute to the final outcome.
14 May 2013 | Katoomba 18 is focused on forests and water, but the water challenge also engulfs energy, transport, and food security. The Nexus Dialogue on Water Infrastructure Solutions was launched in January, 2013 to aggregate solutions from around the world. The aim is to build an online collection of case studies that will feed into the International Conference on Water, Energy and Food in Midrid, Spain, in 2014.
One of several initiatives that grew out of a November, 2011 conference in Bonn, Germany, it was jointly launched by the International Union for Conservation of Nature (IUCN) and the International Water Association (IWA). It examines all aspects of water infrastructure and technology – from how it's developed to what it costs to the role of ecosystem services. The aim is to find what works, what doesn't and why, and then to promote what works and either improve or eliminate what doesn't.
Mark Smith, Director of IUCN's Global Water Programme, hopes to draw input from China at Katoomba 18, and also to update people on the progress of the effort. In March, he and interim IWA Executive Director Ger Berkamp explained their mission on the German government's Nexus web site, and made it clear that green infrastructure will play a role in the water movements of tomorrow.
"We think … that there are opportunities to understand where and how to make more use of natural infrastructure solutions," they said. "Natural infrastructure includes well-functioning watersheds, floodplains, wetlands and forested hillslopes. The services these provide support built infrastructure. For example, the maintenance of catchment forest areas controls soil erosion and reduces sedimentation of downstream reservoirs."
Additional resources