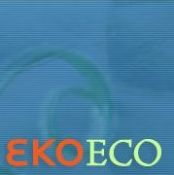 12 October 2010 | On Monday, an article attributed to the Australian Associated Press (AAP) reported that Papua New Guinea Prime Minister Michael Somare has officially denounced voluntary carbon schemes as being too risky.   The article – widely replicated in blogs and news outlets – said that Somare was encouraging forest owners to wait for a formal UN REDD regime before preserving their forests to earn credits for saving rainforests.   The message, however, is not posted on Somare's web page, and the voluntary programs he's denouncing were never verified to any recognized standard.
It's just the latest in a series of weird signals to come out of PNG, which is under fire on both the compliance and voluntary carbon fronts.
On the compliance front, PNG's handling of the REDD+ Partnership drew fire at UN Climate-Change talks in Tianjin, where scores of participants accused their negotiating team of stifling efforts to bring small landowners and indigenous groups into the negotiations.
Meanwhile, Somare and his new Deputy Prime Minister, Don Polye (who was appointed to the post in July of this year) have been drawing heat for continuing to deal with an Australian company called Nupan, which claims to be developing voluntary carbon offset projects in PNG under the auspices of the Voluntary Carbon Standard (VCS) and the The Climate, Community and Biodiversity Alliance (CCBA).
The projects have become a media sensation in Australia, largely because Nupan is run by a colorful character named Kirk William Roberts.   He makes a great TV villain, and some have tried to equate him with the markets themselves, but the fact is that his company has never had a carbon credit verified or validated under any recognized crediting scheme.   He is tangential to the carbon markets, and not of the carbon markets.   That may change the day one of his projects is accredited, but that day has not come.
In fact, his projects have never gained credence in the legitimate carbon community.   The VCS, for example, didn't even have approved methodologies suiting the type of project that Nupan was proposing (namely Improved Forest Management, or IFM, that convert logged forests to protected forests).   At the same time, allegations of intimidation on the part of Nupan would, if proven true, disqualify the company's projects from approval under the CCB.
A similar point can be made about Theo Yasause who, as head of PNG's Office of Climate Change Development, issued what appeared to be bogus credits on behalf of 40 projects across the country. The "credits" – really just a letter from Yasause, albeit on official letterhead and with an official stamp – fooled no one but generated a stir in the media when Reuters discovered them in June, 2009.   The credits were dismissed as bogus by anyone who saw the letter, and Yasause was dismissed for issuing the letter.  
And now, after all this, Somare is apparently telling us that voluntary carbon markets are too risky for his people?  
As has been the case with much of the weirdness swirling around PNG and its foray into the carbon markets, I have not yet been able to confirm Somare's statement with his office.   If it ends up being true, however – and if the allegations against Nupan pan out as well – I will be forced to concede that, yes, voluntary carbon markets are risky.  
And the risk is especially great for the get-rich-quick set, and for anyone looking to steamroll indigenous groups.
Let's work on keeping it that way.
This article originally appeared on the eko-eco blog.   It's views are those of the author, and not of Ecosystem Marketplace or its affiliates.