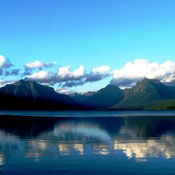 Conservation easements have become an increasingly popular means of paying for the ecosystem services associated with undeveloped land. Generally, easements, which restrict the future development of a piece of land, are purchased by land trusts directly from landowners or are donated by landowners in exchange for federal and state tax-deductions. Recent abuses of this system have led to calls for reform from tax officials and environmentalists alike. The Ecosystem Marketplace surveys the controversy and consensus surrounding the use of conservation easements in the United States. "The worst-run ranch is better for the environment than the best-run sub-division," Mark Rey, U.S. Department of Agriculture Undersecretary, declared to a crowd of land conservationists here in Gallatin County, Montana in August 2005. A gateway community to Yellowstone National Park, Gallatin County has seen explosive growth in recent years, with a population increase of some 40% between 1990 and 2004. The forested slopes and alpine meadows surrounding Bozeman, the county seat, now feature sprawling suburbs where cattle once grazed. As if to prove Newton's Third Law, the wave of development has kicked off a counteracting wave of land conservation. In particular, conservation easements, which restrict landowners' rights to develop their land, have become a popular tool for protecting space in Gallatin County, where land-rich, cash-poor donors are often happy to trade some of their development rights for increased liquidity and a tax break. In the last four years alone, over 20,000 acres have been protected from development through Gallatin County's Open Lands Program. "Certainly tax-deductions are one of the drivers. What motivates a landowner varies: sometimes its all cash, sometimes it's a combination of cash and tax incentives," explains Alex Diekmann, Program Manager of the Trust for Public Land in Bozeman, a not-for-profit organization that helps broker the Open Lands Program. The twin phenomena of rapid development and a booming land trust movement are particularly visible in western towns like Bozeman, but Gallatin County is hardly alone in its growing use of conservation easements. Almost thirty years after Congress first passed legislation creating tax-deductions for conservation easements, over five million acres of open space have been set aside for the public trust and the protection of rural lifestyles. Conservation easements have many fans in both the public and private sector, but significant loopholes in tax codes, the appraisal process, and oversight, have also created noticeable gaps for profiteering and tax abuse. For the growing land trust movement in the United States, increased success has not come without increased challenges.
Controversial Tax Credits
The Land Trust Alliance (LTA) now estimates that 800,000 acres a year are being protected from further development, double the amount of acreage saved just five years ago. Part of this surge is due to a profitable, emerging market in transferable tax credits. With limits in the amount of tax credits a donor can use in one fiscal year, states such as Colorado and Virginia passed legislation in 2002 to create a secondary market in tax credits, allowing land-rich donors to sell tax credits for cash (read more on easements and tradable tax credits). In Virginia alone, the estimated property value placed under easements rose from $22.3 million to $187.3 million within two years of the transferability legislation taking effect. Similarly, easement donations tripled in Colorado during the same period, and the non-profit Colorado Tax Credit Exchange jumped from $700,000 in trades in 2001 to $16.5 million in 2004. For the state as a whole, nearly $36 million traded in tax credits in 2004. The gold rush mentality of this lucrative new market has brought with it some questionable business and accounting practices. "In a typical case," IRS Tax Commissioner Steven T. Miller testified to the Senate Finance Committee in June of 2005, "Investors pool funds to buy a property. After one year, a conservation easement will be placed on the property using an appraised value for the property before the contribution that is much higher than the purchase price. The result is an easement deduction that is many times the value of the original purchase price." Understandably, many of the initial-wave of abuses slipped past the IRS in the deluge of easement designations that arose in states with the new market in tradable tax credits. But now that the tide has leveled off, the IRS is determined to play regulatory catch up. "We are currently looking or have looked at the activities of more than twenty promoters, and five promoters involved in easements have been recommended for investigation," added Miller. The Conservation Resource Center (CRC) held a three-day symposium to present its 2005 Policies for Conservation Easement Appraisals to over 80 professional appraisers in Colorado in March. "We have a lot of variability in the appraisal process," explains Mike Strugar, Director of the Colorado Tax Credit Exchange. "We are trying, through these standards, to have them act in a more uniform way, which will help them make sure their credits are saleable." At the polls this November, Coloradans will vote on Referendum C. If approved, it will effectively eliminate the option to claim up to $50,000 in annual refunds for unused tax credits (providing there is a surplus in the state budget). Due to recent budget deficits, however, the refund has not been available. This year it appears there will be a budget surplus, but Strugar says that many people will still decline the refund. "Roughly half the people (trading tax credits) are doing multi-year phased transactions, which would effectively preclude them from the refund. It's only a 10 percent importance issue," says Strugar. "Referendum C and D is a giant elephant and we are just a flea on its back."
Raising the Bar
The call for reform has come at the federal level as well. "We have come to realize that we must hold ourselves to a higher standard- beyond mere compliance with the law and devotion to a mission," said Steve McCormick, CEO of The Nature Conservancy, in his June 2005 testimony before Congress. Over the last two years, The Nature Conservancy hired outside experts to work with an internal review board in order to strengthen the process of creating easements, subsequently deciding to adjust the size and structure of its Board of Directors and to adopt whistle blower protections for its employees. Similarly, the Land Trust Alliance continues to work within the ethical and procedural guidelines of its own Land Trust Standards and Practices, first issued in 1989. "Trying to design an accreditation process to measure whether an organization is measuring up to those core standards is a difficult and potentially costly thing to do," says Russ Shay, LTA's Director of Public Policy. He adds, however, that, "Most of our members have expressed interest in participating." With tax law reform pending in Congress, environmental and outdoor organizations banded together in June to pen a letter to the Senate Finance Committee Chairman Charles Grassley (R-IA) and Ranking Member Max Baucus (D-MT). "We need to take appropriate legislative steps now to end abuses and ensure easements and related tax incentives continue to enjoy wide support and remain available to help preserve open spaces and critical wildlife habitat." Flagship organizations are clearly concentrating resources on raising their own standards to plug the holes that have easement critics warning of a sinking ship. The question is– can they do it before big changes are made in the tax code?
Weighing Options
The Senate Finance Committee and the House Committee on Ways and Means are taking suggestions from all sides of the issue. "We have kept them informed, and they have been very encouraging of our pursuing that effort," says Shay. "Many members of the tax writing committee in Congress have heard from their constituents and understand that the idea of gutting tax incentives would have serious repercussions in their districts." The Nature Conservancy released a set of legislative proposals to help Congress with their task of reform earlier this year. These included, "Instituting tax penalties for the violations of the terms of a conservation easement," and, "Ensuring conservation easements are enforced by qualified and financially-secure conservation organizations." While such proposals from within the land trust movement advocate tightening up potential loopholes in the tax code, they universally argue against decreasing the tax incentives for conservation easements more generally. There are, however, recommendations going into committees from elsewhere that would limit tax incentives for land donations. "In January, Congress's Joint Committee on Taxation (experts on taxation) made a lengthy list of recommendations to encourage complianc–solely from a tax perspective–discouraging donations of property because they're hard to value, while increasing donations of cash, " explains Shay. Specifically, the committee proposed capping the tax deduction that a landowner can take for donating conservation easements at one-third the value of the property's development rights. This, warn many, would effectively gut the financial incentives for many easement donors. Currently, donors in some states can take deductions almost equal to the value of the development rights they are giving up by signing an easement. "It's all going to be in the details," Shay concludes. "There are a lot of proposals still kicking around."
On the Table
On July 28, New York Congressman Timothy H. Bishop testified before the Subcommittee on Select Revenue Measures of the House Committee on Ways and Means to introduce two tax bills: "Urban sprawl will consume 95 million acres of farmland in the next 20 years, according to the Department of Agriculture; 75 million more acres of cropland, rangeland, pasture and forest are threatened." Bishop's first bill, The Open Spaces Preservation Promotion Act, promotes land conservation by clarifying ambiguities in the IRS Code. "The current ambiguity has put the kibosh on a lot of deals," says Brian Farber, Bishop's Press Secretary. "This bill would make it clear in the tax code that you would pay taxes as you receive money." Similarly, the second bill, Estate Tax Deferral for Working Farms and Land Conservation Act, would lengthen the timeframe associated with easement donations and the tax code by allowing farmers and ranchers to defer federal taxes on farmland, "…as long as the land remains in open space." Since most land-rich, cash-poor donors don't have enough income to realize tax deductions over a short period of time, many policy analysts argue that Bishop's proposals make good sense – allowing farmers and ranchers to extend the period of time over which they could take deductions linked to an open space easement. When introduced during the last Congress, Bishop says both measures received, "bipartisan support and bipartisan cosponsors in addition to endorsements from my local state and farm bureaus and environmental advocacy organizations."
Wait and See
Tax incentives for conservation easements have been a popular tool for advancing the effort to protect open space, but the consensus is clear: the system needs targeted reform. And so, as Congress debates new legislation on Capitol Hill, conservationists are racing to raise standards outside the Beltway. If land trusts can survive the political scrutiny and benefit from improved self-regulation, conservation easements may soon emerge a stronger, more refined conservation tool, proving the oft-cited maxim that what doesn't kill you, only makes you stronger. John Andrulis is a Missoula, Montana-based freelance journalist. He may be reached at jandrulis@nullhotmail.com. First posted: August 31, 2005