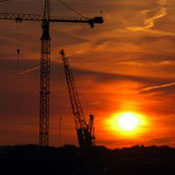 The world's largest industry has started to sit up and take notice of climate change. The Ecosystem Marketplace finds out how and why climate change is driving insurers to take a whole new approach to the environment. Al Gore's "An Inconvenient Truth" has been described by many people as the scariest movie of the summer. It depicts a world of fierce hurricanes, severe droughts, rising sea levels, and widespread disease. In the past year, scientists and policymakers worldwide have been making similarly dire predictions and calling for immediate action. Yet most businesses have chosen to look the other way because the reality of climate change is, well, inconvenient. The world's largest industry, however, cannot afford to ignore the problem. The financial burden of climate change is falling squarely on the insurance industry in the form of increasing claims stemming from more frequent and severe catastrophes. Insurance claims in 2005 reached a record $83 billion, over 90% of which resulted from natural catastrophes. This represents a seven-fold increase in natural catastrophe losses in a single decade. One way or another, insurers have to acknowledge and deal with climate change if they are to survive. Businesses and consumers understandably fear the possibility that the industry will react by increasing premiums and withdrawing coverage from high-risk areas. Environmental groups, on the other hand, see this as an opportunity for a large and influential industry to drive action on climate change through attempts to address the root cause of the problem—global carbon emissions. To this end, they are pushing for a more proactive response in the form of engagement in markets for renewables, carbon trading and energy efficiency, improved building codes, and advances in climate science. So the question is: how and when will the insurance industry react?
Looking Over the Horizon
Reinsurers—the megafirms that insure the insurance companies—recognized climate change as a threat long ago. Reinsurance giant Swiss Re now employs three climatologists, including one paleontologist climatologist, who work with their natural catastrophe underwriters to build models and more accurately assess risk. Munich Re has a large geosciences group that performs a similar function. The fact that the reinsurance companies were the first to address climate change should come as no surprise, since they take on much of the catastrophe risk from other insurers. In the words of Chris Walker, managing director of sustainability business development at Swiss Re, "We have to look a bit over the horizon as a reinsurer. We think a few years ahead of the companies we insure because by nature, we are the risk bearers of last resort," explains Walker. "On the issue of climate change, back in 1994, we said very clearly that mankind's fingerprint is on the climate and we believe climate change and global warming is real." More than a decade later, the rest of the insurance industry is finally waking up to the issue. In recent months, major industry players Lloyd's of London and Marsh, Inc., the world's largest insurance broker, published reports examining the business risk impacts of a changing climate. The Lloyd's report, entitled "Climate Change: Adapt or Bust," stresses that "there could hardly be a debate of greater importance to the insurance industry," and goes on to state that "so far, the industry has not taken changing catastrophe trends seriously enough. Climate change is likely to bring us all an even more uncertain future." They note that the risks extend to all sectors of the industry, as an increasingly unstable climate has implications that go beyond property liability. Furthermore, they warn that climate change calls for a new, more forward-looking approach to underwriting, because it is no longer reasonable to assume that the future will mirror the past. Such an approach makes sense, and industry is listening. California-based Risk-Management Solutions, Inc (RMS), a leading provider of catastrophic risk models to the insurance industry, recently released the first catastrophe risk model to factor in climate change, incorporating a five-year forward-looking view of hurricane frequency.
Getting in the Game
Both Marsh and Lloyd's note that climate risk also presents some new business opportunities. There is money to be made in the emerging carbon markets, the global market in weather derivatives and insurance, and the creation of new insurance products for technological innovations related to climate change. The notion that responding to climate change is contrary to the economic interests of the private sector is simply not true. From a pure risk management standpoint, inaction is ultimately more costly than action. John Coomber, member of the Swiss Re Board of Directors and former CEO, summed it up well in a recent interview with The Climate Group, saying, "Ultimately business cannot sit this out, change will come, the longer delayed the more dramatic. As always those companies which possess the skill and imagination to anticipate change and the courage to invest in it will be the economic winners." Insurers have started to get the message. Munich-based insurer Allianz made headlines last year by creating a "Climate Core Group" to examine climate risks. AIG took a similar step in May, becoming the first U.S.-based insurance company to adopt a policy explicitly addressing climate change. That industry leaders are finally acknowledging climate risk is a significant first step, but even more important is the issue of what they are actually doing to address it. Evan Mills, a staff scientist at the U.S. Department of Energy's Lawrence Berkeley National Laboratory, says the industry response has been a mix of the retreat feared by consumers and the engagement hoped for by environmental groups. "Responses in the U.S. have been primarily reactive, while in the rest of the world primarily proactive," says Mills. Examples of reactive responses are not hard to find, particularly along the Gulf coast. Allstate is one of several insurance companies that have begun to limit coverage in coastal communities from the Gulf to New York. State Farm Lloyds has increased premiums by an average of 36% in Galveston County (TX) to cover increased reinsurance costs. There has also been an astounding increase of up to 500% in energy-sector insurance premiums in the aftermath of the 2005 hurricane season. Some degree of retreat and rate increases is necessary if insurers are to survive, as claims paid out cannot exceed risk premium revenues over the long term. However, simply passing the buck is not a sustainable solution for the industry. As the effects of climate change become more pronounced and widespread, insurers will find that a more proactive approach that ultimately mitigates the risks associated with climate change is needed. Here, again, it is the European reinsurers that have led the way. "Any effort that we can help get underway to reduce emissions is a long term risk mitigation strategy for us," says Swiss Re's Walker, "so you can say by encouraging companies to deal with this issue on a risk management basis, we are actually helping reduce our own long term exposures." An example of Swiss Re's efforts in this area is the recent development with RNK Capital of the carbon markets' first insurance product for Clean Development Mechanism (CDM) transaction risk. The insurance policy insures RNK Capital against the uncertainty of CDM project registration under the Kyoto protocol, thereby facilitating investment in such projects. "The policy provides liquidity, it provides confidence, and it basically makes the carbon market more of a mature, functioning market," says Ben Lashkari, head of emissions at Swiss Re's Environmental and Commodity Markets. "It provides coverage for Kyoto risk, which the traditional, existing insurance products don't offer." The demand in the marketplace for these types of new insurance products is not lost on AIG. The company's newly unveiled policy states "AIG will continue to dedicate resources to the development of market-based solutions that address climate change." New policies such as the one developed by Swiss Re are part of the plan. AIG also intends to both invest in, and consult on, projects that generate tradable carbon credits.
Taking the Long View
Looking ahead, Mills says that "the (insurance) industry has a core role to play in improving the data and science, helping society prepare for and adapt to the impacts of climate change and, most importantly, mitigating greenhouse gas emissions." Industry leaders are taking early steps in these areas. Among other things, they are recognizing the important role that insurance must play as an enabler in the carbon market and in the development of renewable technologies. Swiss Re's recent creation of an insurance product for Kyoto risk is a perfect example, and AIG's climate change statement promises more of the same. In a sign that action will not be limited to a few forward thinking companies, the U.S. National Association of Insurance Commissioners (NAIC) recently took up the issue by establishing a task force to examine the impact of climate change on the insurance industry and on insurance consumers. And just last month, task force co-chair and Washington State Insurance Commissioner Mike Kreidler hosted a "climate change summit" in Seattle to look at similar issues. This type of regulatory involvement is a positive step that Mills says is "bound to trigger more proactive responses among insurers." James Hall is a California-based contributor to the Ecosystem Marketplace. He may be reached at jamesmckayhall@nullyahoo.com. First published: July 18, 2006 Please see our Reprint Guidelines for details on republishing our articles.