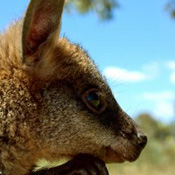 After a long period for public comment, New South Wales' legislation concerning biobanking is due out soon. The Ecosystem Marketplace listens in on what people are saying about Australia's new Biodiversity Banking and Offsets Scheme. Mention the bush and most Australians think about unique marsupials and fragrant eucalyptus. Mention the bush to Robert Humphries, however, and he will tell you that something else comes to mind: business. As the general manager of Eco Trades, a company that generates and brokers credits for the conservation of biodiversity in Australia, Humphries is particularly excited about New South Wales' novel Biodiversity Banking and Offsets Scheme. "Biobanking provides a real market value to the protection of biodiversity on private land," says Humphries. "And developers will be able to factor into their projects shorter timeframes for approval, resulting in more affordable land for housing and development." While Humphries' enthusiasm was characteristic of many of those in the audience at recent Department of Environment and Conservation (DEC) seminar, others were more skeptical of the proposed program. And Georgina Woods, of the Hunter Community Environment Centre, later condemned biobanking for allowing "developers to pay the Government money to escape having to protect biodiversity values." So just what it that has some people so excited and others so wary? Essentially, biobanking will enable landowners to conserve and manage biodiversity on their land in exchange for government issued credits that can then be sold to developers who need to offset habitat destruction they have caused elsewhere. The scheme is similar to a U.S. tool called conservation banking, but unlike conservation banking, which assesses particular threatened species and their habitats, Australia's new biobanking assessment tool will examine the total loss and gain of a number of threatened species and their habitats, as well as ecosystem values. Originally, DEC's proposed trading program was designed to complement a new system of land zoning in New South Wales (click here for previous Ecosystem Marketplace coverage of the scheme), but a new biobanking bill veers away from the lengthy zoning process in an attempt to get the biobanking ball rolling (the bill can be accessed here). According to Simon Smith, deputy director general of New South Wales' DEC, the revised scheme, "should reward land owners who may not be able to develop due to high biodiversity values whilst streamlining the assessment process for developers."
Differing Opinions
As developers, landowners and environmentalists wait for legislators to finalize the pending biobanking legislation, many are taking the opportunity to weigh in on what they think of the scheme. For instance, Scott Woodcock, from the Urban Development Institute of Australia in New South Wales, questions the claim that biobanking "provides quicker development assessments due to the absence of biodiversity certification." Woodcock is also concerned about the price of credits, "if the cost of credits rises dramatically then biobanking will be too expensive and developers will refuse to participate in the market," he says. "It is not so much a matter of how biobanking affects the development industry but how it affects landowners. The cost will be transferred to homebuyers." Smith, however, says the cost to homebuyers should be negligible and, in fact, he sees potential advantages in the new scheme. "Biobanking is provided as an alternative not an additional requirement for developers to the lengthy [threatened species] approval processes which offer no surety, as regularly occur now, and can be costly to all involved." Humphries has a different gripe about the proposed system for generating credits. Under the current rules, government land can be used for biobanking sites. "This will provide disincentive for private participation," he worries. "There is potential for the public sector to swamp the market with 'cheap' credits, as they may not have to factor land value into their credit prices." Conservationists, meanwhile, say they are concerned about the ability of biobanking to protect Australia's unique biodiversity. Many fear the assessment tool will allow for landowners and developers to trade one species for another. As Rachel Walmsley of the Environmental Defenders Office puts it, "the government is advocating for state wide trading, based on scarcity of the vegetation type rather than ecological equivalence. Many groups are concerned that this may undermine the 'like for like' offsetting principle." Smith assures, however, that, "developers will be required to obtain credits from biobank sites that have the same threatened species as those being impacted. At the same time, the biobank site must contain the same ecological community as that being impacted or another community that is even more threatened… biobanking will not allow additional clearing or development to occur. Biobanking will simply make the threatened species part of the environmental planning and assessment process work better than it does now."
Wait and See
From the many differing views about the merits and weaknesses of Australia's new biobanking scheme, a few common themes do seem to emerge. Conservationists and developers, alike, want to see increased clarity, assuredness and simplicity associated with biodiversity protection in New South Wales. Most also agree that some sort of payment scheme should be involved in protecting Australia's unique biodiversity. And so while banking biodiversity credits hardly constitutes business as usual right now, signs indicate that unique marsupials and fragrant eucalyptus are not the only things that should come to mind the next time someone mentions the Australian bush. Jane Scanlon is a Masters student in International Environmental Law at Macquarie University's Centre for Environmental Law in Sydney, Australia. She is currently conducting research in Florianopolis, Brazil. She can be reached at biobanking@nullgmail.com. First published: September 13, 2006 Please see our Reprint Guidelines for details on republishing our articles.