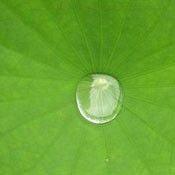 19 February 2015 | Greetings! Biodiversity offsetting got some mud on its face this month, to put it bluntly. An employee at New South Wales' Office of Environment and Heritage (OEH) resigned recently with a public letter claiming that offsetting best practice is not exactly being applied:"If offset areas can't be found that actually replace or compensate for the clearing mining want to do, they can just negotiate other arrangements with OEH, including the payment of money and OEH will sort out the details," David Paull wrote in the letter.
OEH is pushing back against the criticism. But meanwhile, the UK government seems to be quietly backing away from its plans to roll out biodiversity offsetting nationally, following public outcry over then-Environment Secretary Owen Paterson's (poorly-considered) suggestion that offsets could result in the clearing of ancient irreplaceable woodlands.
Advocates of biodiversity offsetting – when done according to best practice – might look for clues on sources of public mistrust in the comments submitted during the recent EU consultation on achieving 'No Net Loss' (NNL) on biodiversity. Offsetting received only tepid support overall. Comments raised questions about enforcement and whether safeguards were robust enough, and expressed doubts as to regulators' capacity to carry off a policy delivering real ecological benefits.
At any rate, it's not clear we should throw the baby out with the bathwater just yet, since alternatives to offset mechanisms have their own problems. In this month's MitMail, we look to Massachusetts, where a strict NNL policy dependent on on-site mitigation has backfired badly,= leading the state to move toward third-party compensatory mitigation in search of better ecological results.
We also cover yet more headbutting with regulators in Alaska, where the Pioneer Reserve mitigation bank's $12M breach of contract suit against the Army Corps of Engineers is moving forward after a recent court decision held that the Corps did breach contract when it unilaterally reduced the number of credits Pioneer would receive after a bank instrument had already been signed.
Don't forget to take a look at the jobs and events listings at the bottom of the newsletter. And as always, if you have a tip, submission, or just an opinion to share with us for future MitMails, don't be a stranger.
The Ecosystem Marketplace Team
If you have comments or would like to submit news stories, write to us at mitmail@nullecosystemmarketplace.com.
Forest Trends Wins MacArthur Prize

Nine organizations around the world are to receive MacArthur Awards for Creative and Effective Institutions, including Ecosystem Marketplace publisher Forest Trends, which is being honored for its work in forest conservation. The $1 million prize "recognizes exceptional nonprofit organizations who have demonstrated creativity and impact, and invests in their long-term sustainability with sizable one-time grants."

Since its inception more than 20 years ago, Forest Trends has been focused on recognizing the economic value of our natural ecosystems  and upending the way people think about the value of a forest. "When we started Forest Trends, our goal was to create incentives around what we call ecosystem services," says Michael Jenkins, CEO of Forest Trends. "So, in a sense, making that tropical forest more valuable than an acre of soybeans." Simply put, making forests and other landscapes worth more alive than dead.

The recipients were announced last week. Forest Trends will use the money to expand its work in conservation.

Wetland Mitigation Banking Arrives In The Big Apple

In the aftermath of Superstorm Sandy, New York City decided to build up its resiliency devoting funds to green infrastructure projects and coastal restoration activities. One of these initiatives is the Saw Mill Creek Mitigation Bank, which, if all goes as planned, will become New York City's first wetland bank.

Public funds will finance cleanup and reconstruction and long-term maintenance as the NYC Department of Parks and Recreation will act as stewards after the restoration phase is completed. But NYCEDC notes how the bank leverages private money through the sale of credits. The project is currently in its permitting phase. While the bank is in its early days, the NYCEDC always intended for it to be an adaptable model that could spread throughout the city.

Putting A Price On Nature Can Benefit The Poor If Done Right

You don't have to go far in Bolivia to find treasure. It's everywhere: in the vast Amazonian forests; in Lake Titicaca, which lies nearly four kilometres above sea level in the Andes; in the peaks and rain-gathering waterways of the Andes mountains; or in Bolivia's 2,000 animal species.
And to call all this treasure is hardly romantic  because, to some, Bolivia's natural environment is worth a lot of money.
Bolivia is not alone on that front. Program that pay people to sustainably manage environmental assets are increasingly popular, especially in the global South. But questions about the money's impact on efforts to reduce poverty and inequality have persisted for decades. Does the cash help poor or indigenous people living in valuable ecosystems? Or is it more likely to benefit rich landowners? In Bolivia and elsewhere, research is beginning to show that these two goals environmental protection and poverty reduction need not be mutually exclusive.

| | |
| --- | --- |
| | |