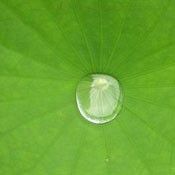 20 January 2015 | Sometimes no news is good news. The 12th Conference of the Parties (COP 12) to the Convention on Biological Diversity (CBD) didn't grab global headlines like the year-end climate talks in Lima. But that's because rather than making big decisions, parties have moved on to actually implementing them.
In 2015, attention will likely focus on efforts to integrate biodiversity targets into the post-2015 Sustainable Development Goals (SDGs).That means getting all hands on deck, not just conservation-as-usual: "Biodiversity and ecosystems should be mainstreamed into the UN post 2015 sustainable development agenda," says Susan Brown, Director of Global and Regional Policy at World Wildlife Fund. "This was a very clear message at COP12. CBD cannot achieve the Aichi targets in isolation. All sectors have to be involved."
Also on the to-do list: trying to strengthen language in the SDGs on natural capital accounting (a long shot) and getting a better handle on global biodiversity finance needs, which the new Biodiversity Finance Initiative (BIOFIN) aims to do with a pathbreaking bottom-up analysis.
Mitigation banking in the US saw some big developments recently, with the first wetland bank in New York City funded and an announcement by Resource Environmental Solutions that it would acquire Environmental Banc & Exchange.
Meanwhile in Australia, an independent review of the New South Wales (NSW) biodiversity policy is calling for a scrapping of the existing Native Vegetation Act in favor of a landscape-scale approach and easier access to the offsets market for farmers – which farmers are pretty happy about. Meanwhile the NSW Office of Environmental Heritage is defending its approval of an offsets plan for a Rio Tinto mine expansion in the Hunter Valley.
Don't forget to take a look at the jobs and events items at the bottom of the newsletter – we've got some good ones this month.
Happy reading,
—The Ecosystem Marketplace Team
If you have comments or would like to submit news stories, write to us at mitmail@nullecosystemmarketplace.com.
2015: The Year Biodiversity And Sustainable Development Finally Tie The Knot?

The 12th Conference of the Parties (COP 12) to the Convention on Biological Diversity (CBD) didn't grab global headlines like the year-end climate talks in Lima (COP 20), and it didn't even generate the excitement of the early CBD COP 10, where Parties agreed on the Aichi Targets,or of the 2008 talks, when Parties agreed to integrate climate change into the workings of the CBD.

COP 12, however, moved the biodiversity ball forward in ways that are just as impressive as those ground-breakers, because parties actually started doing what they said they'd do, and took concrete steps towards integrating their objectives into existing initiatives.

"There weren't a lot of new decisions at COP 12, because it was about implementation," says Sebastian Winkler, a Senior Policy Advisor in Forest Trends' Biodiversity Initiative. "It was about taking stock on where are we on the Aichi Targets and the National Biodiversity Strategies and Action Plans (NBSAPs)."

Opinion: Why Locals Shouldn't Be Upset Over A Mitigation Bank Moving In

Owners of a California golf course are contemplating turning part of the property into a wetland bank, much to the dismay of some local residents. They claim the banks hold no real economic worth and could diminish property value. That's not true, says a consultant to the mitigation banking industry: banks can lead to strong earnings and hold recreational value.

Our sister initiative the Business and Business Offsets Programme recently released two new offerings:

Biodiversity Offsets: Policy Options for Governments

The purpose of this paper is to contribute to the consideration of policy options by the IUCN Technical Study Group on biodiversity offsets and the subsequent Working Group, and to provide information more broadly to governments and their advisors. It is intended as a basic introduction to policy on No Net Loss or a Net Gain of biodiversity, and biodiversity offsets.

Case Study: Working towards NNL of Biodiversity and Beyond in Ambatovy, Madagascar

Ambatovy joined BBOP in 2006 as a pilot project. In 2009, Ambatovy, together with BBOP, published a case study on the company's biodiversity management and offset work up to that point, available here. The present document serves as an update on Ambatovy's progress achieved since then and following a second-party evaluation (pre-audit) against the BBOP Standard on Biodiversity Offsets and the International Finance Corporation's Performance Standard 6.

2014: The Year In Biodiversity

Voluntary initiatives and integration were big topics of the biodiversity space in 2014. In the US, regulators and landowners grappled with new methods to protect dwindling species population in the face of encroaching development. Meanwhile, the international world continued to push for meaningful biodiversity conservation through a merging of agendas.

| | |
| --- | --- |
| | |