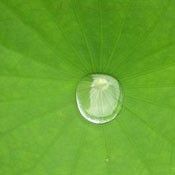 21 April 2015 | Greetings! In honor of those Mitmail readers whose next few weeks are dominated by preparing for exams or handing in dissertations, we thought we'd provide you all with some homework.

Your mission, if you choose to accept it, is to brush up on one of the "Three Cs": commodities, candidate species, and carbon. Each is an emerging force that's poised to radically change business-as-usual for biodiversity conservation and finance. So if you normally skim over these issues as you read our news briefs, this month pick a "C" to take a few minutes to get up to speed on.
If you choose commodities: Read our latest on applying the mitigation hierarchy to the agricultural and forestry sectors.Then get some background on the challenge: learn how commodity subsidies driving deforestation vastly outweigh conservation finance to protect forests, and how questions are emerging regarding the effectiveness of sustainable commodity roundtables.Finally, read about a new way to pair conservation finance and commodities, in which the Althelia Climate Fund is helping a sustainable cocoa project in Peru use carbon finance as collateral against loans to get the project off the ground. The project will then shift over time to sustainable cocoa production as its main revenue stream.
If you choose candidate species: Start with this piece introducing the concept of Habitat Exchanges, which help entities that impact imperiled – but not yet federally listed – species to pay to restore and protect critical habitat elsewhere, in order to keep those species from further decline. (Though arguably the system is set up for the energy and mining industries – not so much other sectorslike agriculture.) Sounds good in theory, right? But as the first conservation bank for the greater sage-grouse prepares to open its doors in Wyoming, it's beating back attacks from both sides of the political spectrum over whether voluntary mitigation really is the right mechanism to keep the grouse off the Endangered Species List.

If you choose carbon: You'll also want to read the article on how a sustainable cocoa project in Peru is using carbon finance to leverage start-up capital but isn't exactly a carbon project. Then for a counterpoint, check out Mongabay's reporting on efforts to get carbon projects going in Brazil's Cerrado, which illustrates the larger point that carbon storage and biodiversity values don't always go hand-in-hand. But! A carbon market that assigns higher values to biodiversity-rich areas could help undo fifty years of biodiversity decline on land, according to a new study. You have the weekend to ponder this challenge, dear reader.

Finally, Forest Trends is hiring a Senior Communications Associate and a Research Assistant for Ecosystem Marketplace's new Supply Change initiative. Scroll down to the Job Openings section for descriptions.
Cheers,
—The Ecosystem Marketplace Team
If you have comments or would like to submit news stories, write to us at mitmail@nullecosystemmarketplace.com.
Venturing Into Uncharted Territory: Applying Net Positive Impacts For Biodiversity In Forestry And Agriculture

Despite the impact that the agriculture and forestry sectors have on biodiversity, the IUCN findsthat companies active in forestry and agriculture tend not to participate in conservation efforts that apply the four-step mitigation hierarchy. Contrast this to the extractive industries like mining and fossil fuels as well as the infrastructure sector, which have been involved in mitigation, in partnership with NGOS like Flora and Fauna International,BirdLife International, and Conservation International since at least the early 2000s.

In the fall of 2013, IUCN's Global Business and Biodiversity Program convened with private sector and biodiversity experts to figure out how the mitigation hierarchy could be applied to the agriculture and forestry sectors. The outcome of that informal meeting is the report, No Net Loss and Net Positive Impact: Approaches for Biodiversity, published this week.

The BBOP Files: Lessons from the Community of Practice

Two recent Business and Biodiversity Offset Programme (BBOP) webinars offer insights from the ground on offsets practice and policy.

On March 27th, Sally Johnson and Kirsten Hund presented "National Biodiversity Offset Scheme: A Road Map for Liberia," reviewing World Bank-backed efforts to explore the feasibility of a national offset program in Liberia to help minimize impacts from mining in the country.

Then on April 8th, Tom Grosskopf and Derek Steller discussed the use of offsets to finance conservation and manage growth areas in Western Sydney, Australia and the surrounding region.

– Watch recordings and get a copy of presenters' slides here.

Where Chocolate Meets Carbon: One Peruvian Project Finds The Sweet Spot

The Tambopata REDD project in the Madre de Dios region, known as Peru's "Biodiversity Capital," aims to help locals make ends meet while taking pressure off the valuable forest. But generating the offsets is only the first step. Project developers have to figure out how to sell them. Until governments reach a deal on integrating avoided deforestation into an international climate change agreement, the REDD market is entirely dependent on voluntary buyers. And though REDD offset sales are growing, prices are dropping, and last year project developers reported taking home less than 70% of the revenue they needed to keep projects afloat long-term.

The Althelia Climate Fund had an idea: Why not use REDD offsets as collateral against loans but also design projects to produce deforestation-free products, therefore creating multiple revenue streams?

Subsidies for Deforestation-driving Commodities Dwarf Conservation Finance – New Report

The race against deforestation is being won or lost hectare by hectare in the tropical rainforest countries that also provide the majority of the world's agricultural commodities. But subsidies for commodities that drive deforestation may be undermining the efficacy of financial incentives for conserving forests and their carbon content, according to a new working paper by the Overseas Development Institute (ODI), a United Kingdom-based think tank.

Agricultural subsidies worth at least $486 billion in 2012 dwarf the $8.7 billion total that developed countries have committed towards Reducing Emissions from Deforestation and Degradation of forests (REDD+) since 2006, the report finds.

Commodity Roundtables: Green Gatekeepers Or Dirty Doormen?

It's been a decade since the first commodity roundtables brought producers of soy, palm, and other crops together with environmental organizations. The results have been less than stellar, as the Roundtable for Sustainable Palm Oil recently disciplined 100 members for failure to comply with paperwork requirements. Critics say that's a nice beginning, but we still have far to go.

Opinion: Bioenergy Can Support Climate, Food, Land Restoration – If Done Right

Governments have long promoted the use of biofuels like ethanol derived from corn as a relatively clean-burning alternative to coal, but biofuels have gone from hero to zero as people started chopping forests to plant fuel crops. Many environmentalists today are calling for an end to pro-biofuel policies, but Emily McGlynn of The Earth Partners LP says we simply need to use land more efficiently.

| | |
| --- | --- |
| | |