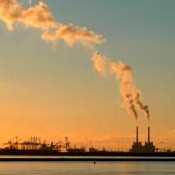 NOTE: This article has been reprinted from Ecosystem Marketplace's V-Carbon newsletter. You can receive this summary of global news and views from the world of Voluntary Carbon automatically in your inbox by clicking here.
13 January 2011 | In our last issue, voluntary carbon market experts offered their opinions on the market outlook for 2011 while readers reflected on the most significant stories of 2010. Now, we're again asking you to look into your crystal ball to determine what will be the most interesting events in 2011 – and share them with us!
Throughout 2011, Ecosystem Marketplace will be undergoing some exciting changes, one of which will be to beef up the resources we offer to readers through our website's events listing, MarketWatch site and other offerings. To do so, we need to know what's going on in your corner of the market.
We're currently seeking information (approximate dates ok) for events like, but not limited to:
Carbon market-related lectures, symposiums, briefings, conferences
Major company/project/standard/methodology milestones
Project/program/report launches
Anticipated auction dates
Political/policy milestones
Program implementation date/milestones
Any other date/event of interest to readers in 2011
Following a review by editors, events could be included in our Ecosystem Marketplace calendar, a static calendar resource, articles and reminders via V-Carbon news throughout the year. Submit your event(s) by email to Ecosystem Marketplace's Carbon Program care of care of Maud Warner by January 21st, 2011.
In the mean time, keep your ear to the ground for several anticipated developments in the voluntary carbon marketplace, including the pending release of the VCS 2011 Programupdate and possible guidance from the Commodity Futures Trading Commission on its treatment of Dodd-Frank act provisions related to emissions trading.
And if you – like 5,000+ other readers – value V-Carbon as a bi-weekly source for voluntary carbon headlines, analysis and job postings, help Ecosystem Marketplace (a project of 501c3 Forest Trends) keep its news briefs free. For a suggested $150 / year donation, you or your company can be listed as a V-Carbon News Sponsor (with weblink) for one year.
Reach out to inboxes worldwide and make your contribution HERE. You will receive an email from the V-Carbon team confirming your sponsorship information. —The Editors
For comments or questions, please email: vcarbonnews@nullecosystemmarketplace.com
Voluntary Carbon

 

 

 

 

 

 

 

 

Reduce & Retire: The Latest on Carbon Neutral

 

 

 

Climate North America

 

 

 

 

 

 

Kyoto & Beyond

 

 

 

Global Policy Update

 

 

 

 

 

Carbon Finance