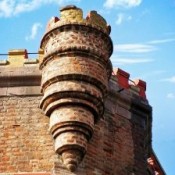 Latin America could become a model of low-carbon development – if it can beef up local expertise and speed up development of carbon offset projects.   The Santiago Climate Exchange and the Verified Carbon Standard (VCS) are working together to do just that.
19 May 2011 | The Verified Carbon Standard (VCS) and Chilean nonprofit Fundacií³n Chile will jointly open a new VCS office in Santiago to speed the carbon offset certification process in Latin America and to support Fundacií³n Chile's new Santiago Climate Exchange (SCX), under terms agreed to in a memorandum of understanding (MOU) signed on May 10.
The new VCS office will serve only Spanish-speaking Latin America – territory that does not include potential carbon behemoth Brazil, largely because the dynamics there are different from those in the rest of Latin America, according to VCS boss David Antonioli.   When SCX goes live in June, it will become the first active carbon exchange in Latin America outside of Brazil.
Antonioli says he hopes the cooperation will establish VCS as the region's dominant standard, but added that SCX will not list VCS projects exclusively.   Instead, it will list projects that conform to a number of internationally recognized voluntary standards as well as offsets recognized under the Kyoto Protocol's Clean Development Mechanism (CDM).
By pooling their expertise and resources, VCS and Fundacií³n Chile plan to develop local expertise and to ensure that VCS methodologies are geared towards a Spanish-speaking audience.   This is critical because Latin American carbon offset projects often face lengthy delays – in part because VCS methodologies are written in English, but also because experts must often be brought in to draw up project design documents or generate funds.
Fundacií³n Chile is a nonprofit foundation launched more than 30 years ago by the Chilean government in cooperation with technology giant ITT to promote technology-based economic development.   It launched the exchange in 2010 in cooperation with Latin American financial services group Celfin Capital and 10 other partners from the private sector. Those private-sector partners come from "every cluster of the Chilean economy, ranging from energy distributors and shipment companies to supermarkets and wine producers," says Aldo Cerda, the foundation's manager of forestry and eco-business – adding that the offsets listed on the exchange will likewise come from all sectors.
The Chilean Advantage
The last two years have seen the launch of several exchanges around the world serving regional market players, but the going is often rough as the exchanges try to attract trading activity in relatively new local markets. The SCX has a few advantages that may allow it to avoid some of the growing pains other exchanges have faced. Chile has the institutional and technical capacity to handle a carbon exchange and the development of carbon projects, unlike exchanges in Africa, such as the African Carbon Exchange (ACX) and the Africa Carbon Credit Exchange (ACCE). And companies in the region, particularly those in the export market, appear to be committed to pursuing carbon offsets and credit trading as part of their interest in reducing carbon emissions, possibly drumming up activity for the exchange from day one.