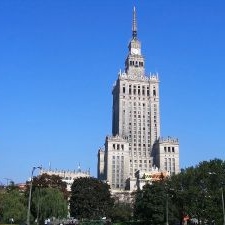 UPDATE: 20:33 CET, 19:33 GMT: Complete REDD package sails through the COP. It's now a done deal. Congratulations to all those who made this possible.
UPDATE: 19:30 CET, 18:30 GMT: The Conference of the Parties (COP) has now officially approved the REDD  text that REDD negotiators had signed off on this morning.
22 November 2013 | WARSAW | Eight long years after it was placed on the agenda of the United Nations Framework Convention on Climate Change (UNFCCC), REDD+ is about to become a functioning, formal mechanism with agreed-on rules for establishing reference levels, recognizing mitigation activities, creating institutions, ensuring safeguards, and – above all – creating performance-based financing mechanisms.
The final text was released this morning and approved by all REDD negotiators.
Participants highlighted several passages as being significant. For one, the document calls not only for results-based financing, but for financing of all phases of REDD implementation – from readiness and capacity-building, through piloting, and to payments for performance.
The final document also makes results-based finance contingent on safeguards being met, lays out clear rules for transparency, and sets minimum reporting requirements before countries can qualify for results-based finance.
Moving forward, the document calls for further research into non-carbon benefits and requires the incorporation of lessons learned.
Meetings are ongoing, and we will expand our coverage with a complete wrap-up of events here in Warsaw early next week.
Additional resources