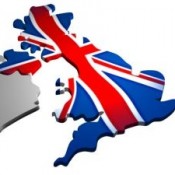 In an effort to promote more efficient and effective conservation, the UK will start piloting mitigation banks in 2012.   The idea is to start small and voluntary, letting people learn the system and letting the system learn from them before kicking into a compliance regime in 2014. This comes after several attempts to quantify the economic value of UK biodiversity.
21 June 2011 | The United Kingdom's Department for Environment, Food, and Rural Affairs (Defra) two weeks ago outlined a new approach to environmental issues, with ecosystem services front and center and is insistent on paring down or streamlining government regulation while achieving ambitious conservation goals. Their plan to launch a biodiversity offset program looks to be a good way to achieve both.
The initial program will begin in 2012 as a two-year trial phase in a number of pilot areas around the country. It will begin as a voluntary program, with counties stepping forward to be designated as pilot areas and developers choosing to use the offset system or work with current regulation. After the two-year trial is over, a review will implement changes and – if all goes according to plan – make the program standard across England.
The UK began exploring the idea of biodiversity offsets seriously when shadow environment secretary Nick Herbert outlined proposals for a nationally-implemented, mandatory offsetting mechanism in 2009. The approach never gained the necessary traction under the Labour government, ?but the Liberal Democrat-Conservative coalition government, elected in 2010, has vigorously promoted the idea of ecosystem services as the driving motivation for conservation and has included biodiversity offsets as part of its environmental policy.
In July, 2010, Defra released what it called "An Invitation to Shape the Nature of England", encouraging comments and suggestions for the Natural Environment White Paper. Many of the respondents encouraged the exploration and implementation of biodiversity offsets and other PES mechanisms. In light of those responses, and the understanding that biodiversity offsets could fit within the government's mandate of reducing the size of national government and putting more power in the hands of local governments, Defra published its "Business Plan 2011 – 2015," at the end of 2010, which stated that they would "assess the scope for actions to offset the impact of development on biodiversity."  
In the meantime, an independent report investigating the value of the UKs ecosystem services concluded that the UK was consistently undervaluing its ecosystem services. The report, known as the UK National Ecosystem Assessment, can be thought of as a UK-specific TEEB report, and makes a strong case for the coupling of economic development and the maintenance and improvement of ecosystem services. And it seems as though any remaining unbelievers at Defra have been won over – the department's newly released white paper has the full title of "The Natural Choice: Securing the Value of Nature."
And while Defra is waiting for local authorities to step forward to participate in the trial phase, they have likely kept their eyes on two projects that have a bit of a head start. Developed by the Environment Bank in collaboration with UK's Environment Agency, these projects on the Suffolk and Essex coasts will generate conservation credits which developers will be able to purchase in order to offset any development impact they have in the area.
Defra's proposed program, in keeping with the government's "small government" mandate, is voluntary and will be administered largely by local governments (although Natural England will provide support to pilot areas).   But so far the government in London has provided little support in terms of funding or technical capacity, and local authorities are strapped for resources as it is. David Hill, of the Environment Bank, says that they and NGOs will likely be called upon to fill the capacity gap that currently exists.
But while Defra currently has the support of those NGOs, it is unclear whether they have successfully courted the private sector – the sector that needs to be involved for a voluntary offset program to work. Claire Lewis of Defra, however, is confident that the developers will see the benefit of using biodiversity offsets. Although planning policy currently calls for compensation when impacts to biodiversity can't be avoided, the case-by-case nature leads to an expensive, time-consuming process for both developers and planning authorities. A voluntary biodiversity offset program will simplify and streamline the process by laying out a framework for developers and local governments.
Reducing the cost and length of the compensation process is certainly a plus, but Lewis also points out that a more effective and coherent conservation strategy will be a byproduct, as offset providers are better able to coordinate, pooling funds and other resources and hopefully leading to the kind of conserved landscapes that ecologists dream about. Hill is a bit more skeptical, noting that voluntary efforts in the past haven't succeeded, largely because they've been unable to achieve the necessary scale that a functioning biodiversity offset program needs.
But he does see promise in the white paper, saying it shows a comprehensive commitment "across government and across treasury" because it "puts the environment at the heart of government and the heart of the economy."
Additional resources