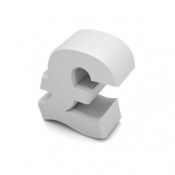 22 September 2014 | NEW YORK |One day before United Nations Secretary General Ban Ki Moon launches an unofficial Climate Summit here, the United Kingdom has pledged £144 million ($235 million) to promote healthy forests.
Of that, £60 million (US$97 million) will go to a new program called the Investments in Forests and Sustainable Land Use initiative, which will form public-private partnerships with communities, local farmers and local and international businesses to manage forests sustainably and support and encourage agriculture that does not cause further deforestation.
The funding was announced at an event for invited indigenous leaders, government officials and prominent businesspeople hosted by the Ford Foundation and the Climate and Land Use Alliance.
"Through this program, we want to set up partnerships with those companies that are committed to taking deforestation out of their supply chains and we want to work with smallholder farmers to help them comply with those new market requirements and produce timber, palm oil, and other agricultural commodities in ways that do not cause further deforestation, said Justine Greening, U.K. Secretary of State for International Development. "We know that smallholder oil palm farmers are getting around half of the yield that they should be when compared to professionally run plantations. So by supporting investments that help improve smallholder productivity on their existing plantations, we can help those farmers increase their yields without having to clear more forest."
An additional £84 million will be available for the Forest Governance, Markets and Climate program, which works to close the European Union market to illegally-harvested timber and support developing countries in tackling weak governance that allows illegal deforestation. The program has already had a "transformational impact in countries such as Indonesia, the Democratic Republic of Congo and Liberia, she said. The additional funding is going to allow this governance reform work to be scaled up in 15 countries already being supported and extend the program to new countries, Greening said.
"We'll also be going beyond tackling the illegal timber trade and looking at other commodities such as palm oil, soy, and beef because we know that many cattle pastures and plantation for palm oil and soy are sited on land that was illegally cleared of forest,she said.
The U.K's new financial commitment will also support local, civil society organizations in helping communities acquire land rights and ways to mediate disputes between communities and companies, Greening said. The U.K. has already implemented a £20 million program in Nepal to secure land rights for hill communities. About 40% of forestland in Nepal is now under community control, and deforestation has virtually ended in these (community-owned) areas, with many degraded hill slopes now being reforested.
However, "community rights over forests are still the exception rather than the norm in too many countries, she said.