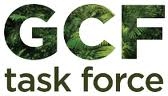 Three Peruvian states last week joined the Governors' Climate & Forests Task Force (GCF). This means that the collaboration of states and provinces aiming to curb deforestation and reduce carbon emissions is now active within 20% of the world's tropical forests. Also last week, the GCF elected the governor of Acre, Brazil, as their new chair.
7 October 2013 | Puerto Maldonado| Peru | Three Peruvian states – San Martin, Loreto, and Ucayali – have officially joined the Governors' Climate & Forests Task Force (GCF), which already links states in Brazil, Mexico, the United States, Spain, Nigeria and Indonesia.
All three Peruvian states are members of CIAM (Consejo Interregional de la Amazoní­a Peruana, or the Interregional Amazon Council), which is an interregional coordination board that promotes sustainable development in the five Amazonian regions in Peru through public policies, projects and programs.
Patricia Luna del Pozo, Technical Secretary Specialist at CIAM, noted, "We see the GCF as an important tool for governments in Peru. We need to better understand what other regional governments are doing around the world and contribute to their efforts through our experiences."
For new members, the GCF is an important platform that will act on existing efforts in the fight against deforestation. Membership will enable capacity building in the subnational provinces, regions and states the GCF operates in.
ADVANCES IN SAN MARTIN
San Martin is one of the recent Peruvian regions to join the GCF. According to local government officials, 72% of San Martin's forests are still standing. This encouraging figure hides the alarming statistic that, until 2000, San Martin was the most deforested region of Peru (with a peak of 50 000 hectares deforested per year). It was during a period in Peru where public policy favored developing forest areas.
In recent years, however, San Martin has demonstrated how projects that protect natural areas rather than destroy them can be beneficial. There are four validated forest projects in San Martin. One is in the Alto Mayo forest. Another, the Cordillera Azul National Park, is responsible for the protection of more than half a million hectares of forest.
When Valorando Naturaleza spoke with Silvia Reátegui, Manager of the Regional Environmental Authority of San Martin, she said the work at the subnational level encourages innovative and sustainable development   that isn't necessarily a priority for the state. The Peruvian model advocates a mining-based economy, while the San Martin model works for "green growth," says Reátegui.
"It is important for us to work with the GCF, which has been operating at subnational levels, generating mechanisms and ways to stop deforestation and in many cases, raising livelihoods, as we are doing in this region," she added.
COMMON GOALS
In the same vein, Cesar Villanueva, San Martin's Regional President and president of CIAM stated that, "by working together with the GCF, we can create a basis for developing our own strategy to protect forests and fight climate change in the Amazon."
He added, "together we can show the world the importance of developing jurisdictional programs to reduce emissions from deforestation and land use while ensuring sustainable living for rural communities."
An example of how this can work is seen in Brazil where the GCF has had success. The activity it has been doing in Acre, Amapá, Amazonas, Mato Grosso, Pará and Tocantins provide support to the national strategy for REDD +.
In 2005, Brazil reduced deforestation by more than 75%, avoiding more than 3 million tons of carbon emissions. It's expected that Peru can achieve these same high results.
Poverty alleviation is another focus point of the GCF. "Tocantins has a strong commitment to the strategy and the approach of the GCF that transforms the value of environmental goods into sustainable development for local communities," says Divaldo Rezende, the Special Secretary for Investment in Tocantins, Brazil. "The GCF provides a way to achieve the goals of reducing poverty and conserving the forests and natural resources."
Outlook for the GCF
GCF members elected the Governor of Acre as the GCF Chair for 2014 at their annual meeting as well. Acre has been a progressive state in accounting for and managing greenhouse gas emissions and deforestation at a jurisdictional level.
"Acre has a program to reduce emissions based on the promotion of a new development model. This has been made possible through 14 years of investment in innovative public policies. We are at the appropriate moment to chair the GCF, to share our experience and continue to make progress utilizing intelligence from other GCF members," noted Rodrigo Neves, President of the Climate Change Institute of Acre, Brazil.
The new members of the GCF will benefit from various tools, such as a recently opened training program that includes an effort to map and improve the network of civil society organizations, academic, government, private sector and funding organizations.
The GCF also formally launched the GCF Fund, an independent funding mechanism that supports community needs and activities as well as proof-of-concept demonstrations from GCF members.
The GCF includes states and provinces that are leading the way in building comprehensive, jurisdiction-wide approaches to reducing deforestation and promoting low emissions development, including the US state of California. More than 20% of the world's tropical forests are in GCF states and provinces, including more than 75% of Brazil's and more than half of Indonesia's and now 80% of the forests of Peru.
It's supported by the Gordon and Betty Moore Foundation, Climate Works Foundation, the Alliance for Climate and Land Use, and the Norwegian Agency for Development Cooperation.
Elisa Arca is a journalist liivng in Lima. She writes for cambia.pe-a website focused on climate change. She can be reached at elisa.arca@
null

gmail.com.
Additional resources