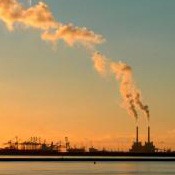 Universities weigh in against N2O as Michigan State University puts finishing touches on ACR-approved methodology and Duke University accepts delivery of CRTs based on N2O abatement. Back to carbon, BP Target Neutral exceeds 200,000 sign-ups to offset travel emissions for this year's Olympics in London.
This article was originally published in the V-Carbon newsletter. Click here to read the original.
30 July 2012 | As we settle into writing mode for our State of the Forest Carbon Markets  2012 report (due to launch in September!), we are temporarily scaling back the V-Carbon News brief to focus on voluntary carbon and carbon neutral topics.  
Voluntary climate action in the UK has recently dominated carbon headlines, as Toshiba's air conditioning subsidiary in the UK  announced  carbon neutrality with offsets purchased through The CarbonNeutral Company. Starting in August, England's H&H Reeds Printers announced it will offset its emissions through REDD projects supported by the World Land Trust. Meanwhile, BP Target Neutral is gearing up for even more voluntary sign-ups (200,000 and counting) to offset travel emissions to and from London for this year's big Olympic Games.
Farmers in the US will soon have the option of tapping into carbon revenues from reduced application of nitrogen fertilizer (reportedly without hurting yields) under the American Carbon Registry's (ACR) newly approved methodology, developed by scientists at Michigan State University.
ACR Director of Business Development Mary Grady muses about the potential supplementary carbon revenues, "That may be icing on the cake in good years as well as welcome income in years like this one when (due to extreme weather) many US corn farmers have lost their entire crop, but still have bills to pay."
Also in the US, universities are not only researching methodologies around nitrogen, but also buying into projects, as Duke University  – which arranged to  supply carbon credits to Google last year – recently accepted delivery of Climate Reserve Tonnes (CRTs) from a ClimeCo fertilizer manufacturing nitrous oxide abatement project.
In Latin America, Patagonia Sur  received validation  from the Verified Carbon Standard (VCS) for its native-species reforestation project in Chile. Building upon its joint venture with the Jatropha Mali Initiative, Eco-Carbone  registered  what is reportedly  the first agroforestry project under VCS earlier this month in Africa – a landmark for the biofuel sector. In South Asia, India's State of Maharashtra is playing with the idea of "tree credits," a variation on carbon credits pending government approval.
These and other stories from the voluntary carbon marketplace are summarized below, so keep reading! And if you value what you read in this news brief, consider supporting Ecosystem Marketplace's Carbon Program as a Supporting Subscriber.
Readers' contributions help us keep the lights on and continue to deliver voluntary carbon market news and insights to your inbox biweekly and free of charge. 

For a suggested US$150/year donation, you or your company can be listed as a V-Carbon News Supporting Subscriber (with weblink) for one year (~24 issues). 
 

Reach out to inboxes worldwide and make your contribution  here  (select "Support for Voluntary Carbon News Briefs" in the drop-down menu). You will receive an email from the V-Carbon News team confirming your sponsorship listing and weblink information.
—The Editors
For comments or questions, please email: vcarbonnews@nullecosystemmarketplace.com
 

 

ABOUT THE ECOSYSTEM MARKETPLACE

Ecosystem Marketplace is a project of Forest Trends, a tax-exempt corporation under Section 501(c)3. This newsletter and other dimensions of our voluntary carbon markets program are funded by a series of international development agencies, philanthropic foundations, and private sector organizations. For more information on donating to Ecosystem Marketplace, please contact info@nullecosystemmarketplace.com.  

Please see our Reprint Guidelines for details on republishing our articles.
Additional resources