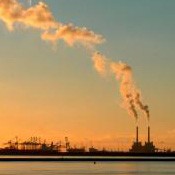 Standards hatch new initiatives, with Gold Standard and Fairtrade announcing a new alliance in support of small producers, while VCS and CCB cut costs for project developers with a joint approval process. VCS approves a new soil carbon methodology developed by The Earth Partners. InfiniteEARTH's proposed 30-year REDD project in Indonesia   gets the green light, prevailing over palm oil interests.


This article was originally published in the V-Carbon newsletter. Click here to read the original.  
From the shores of Doha…
8 December 2012 | …it remains to be seen if the formal negotiations will be a wash or deliver sea change. Whatever the outcome, Ecosystem Marketplace has worked diligently to bring you COP18 news as it surfaces.  
Before we survey the latest market news, Ecosystem Marketplace is surveying readers for their input on the "biggest" stories of 2012, and predictions for 2013 – to be published in our end-of-year special edition.  Tell us here!  We will randomly select a few predictions for publication in the special edition, along with a link to your website – so gaze into your crystal ball and make a call!
Now on to the news, country negotiators have been struggling to reach consensus on the nature of the second commitment period for the Kyoto Protocol through 2020 (to include  "hot air" surplus credits  from the first commitment period or not?) and to shape a new agreement on emissions reduction commitments for 2020 onward. On the forestry front, Ecosystem Marketplace summarizes  the first week of climate negotiations  with a forest focus, honing in on the issue of how much verification should be required for recipient countries' emissions reductions claims before donor countries like Norway can continue funding REDD.
At the project level,  Doha carried with it the long-awaited news that Indonesia's Ministry of Forestry finally  reversed its decision  to sideline half of InfiniteEARTH's REDD project area for palm oil – a triumph for REDD advocates that makes way for 104 MtCO2e in reductions over thirty years.
Also in the voluntary carbon markets, environmental project standards have found new ways to complement each other's work.  In Doha last Friday, the Gold Standard announced a  new alliance with Fairtrade  in order to scale up carbon finance for small producers across offset project types. The Verified Carbon Standard (VCS) recently also launched a  joint approval process  with the Climate, Community, and Biodiversity Alliance for  VCS-CCB certification, designed to lower transaction costs for forestry and land-use projects seeking credit for both emissions reductions and co-benefits.
"VCS looks forward to working more closely with CCBA, as well as other standards like SOCIALCARBON, to continue to develop innovative ways to enhance our tagging procedure, add further value to Verified Carbon Units and ultimately help the environment," says  Jerry Seager, Chief Program Officer at VCS, on the new partnership.  
Last week, VCS also approved a new  soil carbon quantification methodology  developed by The Earth Partners that credits emissions reductions and removals from projects that improve soils through land-based agriculture, forestry and other land use projects. The methodology, based on decades of soil carbon research and testing conducted by top global soil scientists, is currently being piloted with farmers across seven million acres of the Palouse and Columbia Plateau region in the US Pacific Northwest.
"The methodology provides a standard way to bring into the marketplace what many landowners think they have in the way of carbon assets but haven't been able to tap into because there was formerly no standard method in place for measurement or monetization of these assets," says Steven Apfelbaum, who leads The Earth Partners Science Team and is Chairman and Founder of Applied Ecological Services.
"Under VCS, the method is primarily applicable to agricultural projects. Truth be told, we've used the exact same method with simply a different soil sampling instrument to work in other project types including wetlands and peatlands. We're looking at adding additional modules including those for peat and biochar, and see great versatility in this method going forward."
Ecosystem Marketplace will be doing a deep-dive into the methodology in an article early next week, so stay tuned!
These and other stories from the voluntary carbon marketplace are summarized below, so keep reading! Note that we are still  fundraising  for the State of the Voluntary Carbon Markets 2013 report, slated for publication at Carbon Expo 2013 – if we are able to raise sufficient contributions to continue this research. This report – which is freely available thanks exclusively to sponsors' support –remains a key benchmark for the market. To learn more about sponsoring next year's report,  click here  for our prospectus and contact  Molly Peters-Stanley  for details.
—The Editors
For comments or questions, please email: vcarbonnews@nullecosystemmarketplace.com