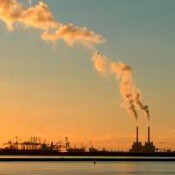 The weeks following the 19th international climate negotiations have left countries struggling with what to make of the few decisions that came out of Warsaw. After positive signals on REDD+ but mixed ones on the Clean Development Mechanism, China launched two new (previously planned) subnational carbon markets, and Mexico dispatched a carbon trading platform.
This article was originally published in the V-Carbon newsletter. Click here to read the original.
11 December 2013 | Is the COP glass half full or half empty? Depends on your perspective. The United Nations Framework Convention on Climate Change (UNFCCC), held in Warsaw in November, ended on a positive note for some observers when negotiators managed to reach a certain level of agreement on key issues. But the outcome of the 19th international climate conference (COP19) was not seen as a cause for celebration by several COP veterans, given the increasingly tense discussions between developed and developing countries over who should foot the climate bill and how.
"Can I say it was disappointing?" asked Charlotte Streck, director of Climate Focus. "Probably not, because that would mean that I had expectations."
Streck's question and answer prompted nervous laughter from a full house at last week's debrief that Ecosystem Marketplace, McGuireWoods and the International Emissions Trading Association (IETA) held in Washington, DC to take stock of the recent COP negotiations. Dirk Forrister of IETA, Vikram Widge of the International Finance Corporation, and Marnie Funk of Shell joined Streck on the panel to discuss questions such as WTF? (standing for Where's the finance?, of course) and whether the UNFCCC is in fact the correct forum for addressing problems such as loss and damage from climate change, which is quickly becoming a large-scale international finance issue.  
Here at Ecosystem Marketplace, we've been doing our own COP19 unpacking through ongoing news and analysis of what went down inside the soccer stadium in Warsaw. We've paid closest attention to long-anticipated progress on Reducing Emissions from Deforestation and forest Degradation (REDD+) and what it means, and we've covered the clear emergence of a landscape approach that recognizes that farmers need to make a living in order to keep forests intact.
   
UNFCCC Executive Secretary Christiana Figueres sees a role for market-based mechanisms such as REDD+ and the Clean Development Mechanism (CDM) in the 2015 climate agreement. However, COP19 left many project developers checking the CDM for vital signs after proposals to set a price floor and to have financial institutions such as the Green Climate Fund buy the (now very cheap) Certified Emissions Reductions (CERs) both fell through.
   
Many of the articles in this week's edition of V-Carbon explore how countries are grappling with the CDM's uncertainty. China, for instance, launched two new subnational carbon markets directly after the COP and will allow Chinese project developers to recertify CDM credits as China-specific ones. Mexico, which launched its MEXICO2 carbon trading platform in late November, also hopes to facilitate the trade of CERs originating from in-country projects. New Zealand, however, has taken the uncertainty in the opposite direction and announced the restriction of CDM credits in its national emissions trading scheme as of June 2015.
These and other stories from the voluntary carbon marketplace are summarized below, so keep reading!
And if you value what you read in this news brief, consider supporting Ecosystem Marketplace's Carbon Program as a Supporting Subscriber. Readers' contributions help us keep the lights on and continue to deliver voluntary carbon market news and insights to your inbox biweekly and free of charge. For a suggested US$150/year donation, you or your company can be listed as a V-Carbon News Supporting Subscriber (with weblink) for one year (~24 issues). Reach out to inboxes worldwide and make your contribution here (select "Support for Voluntary Carbon News Briefs" in the drop-down menu).
—The Editors
For comments or questions, please email: vcarbonnews@nullecosystemmarketplace.com
ABOUT THE ECOSYSTEM MARKETPLACE

Ecosystem Marketplace is a project of Forest Trends, a tax-exempt corporation under Section 501(c)3. This newsletter and other dimensions of our voluntary carbon markets program are funded by a series of international development agencies, philanthropic foundations, and private sector organizations. For more information on donating to Ecosystem Marketplace, please contact info@nullecosystemmarketplace.com.



Additional resources