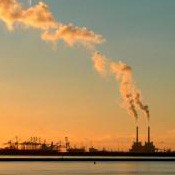 In an uncertain market, voluntary carbon offset projects are exploring new security with political risk insurance. Projects in Cambodia and Nicaragua have successfully obtained risk insurance from the Overseas Private Investment Corporation (OPIC) and the World Bank Group's Multilateral Investment Guarantee Agency (MIGA) respectively. In addition to mitigating risk, project developer EcoPlanet Bamboo also saw lowered interest rates to access capital from political risk insurance.
This article was originally published in the V-Carbon newsletter. Click here to read the original.
6 September 2013 | While use of insurance in the carbon offset space to cover offset non-delivery and price risks is not new, it is only fairly recently that insurers have been expanding their scope to also cover political risk for carbon offset projects  – with early movers largely representing  projects in the voluntary space.
Beyond its work backing Terra Global Capital's (TGC) investment in the Oddar Meanchey REDD Project in Cambodia – in what was the first instance of political risk insurance being used for a forest carbon project – the Overseas Private Investment Corporation (OPIC) is looking to support other REDD and sustainable forest management projects, including new prospects in Colombia, Brazil, and Indonesia. Forestry aside, OPIC has also insured solar and wind carbon offset projects as part of its broader focus on renewable resources.
The World Bank Group's Multilateral Investment Guarantee Agency (MIGA) also offers political risk insurance,  recently insuring a carbon offset project for the first time  on the Atlantic Coast of Nicaragua, where EcoPlanet Bamboo (EPB) has been developing a bamboo reforestation project that is dually validated by the Verified Carbon Standard (VCS) and the Climate, Community, and Biodiversity (CCB) Standards.
"Once we had political risk insurance, you could take the risk argument away because the cost of capital would come down," says Troy Wiseman, CEO and Co-Founder of EPB, noting that he was initially attracted to MIGA's political risk coverage due to its ability to lower the interest rate at which EPB could access capital. "It came down for us by about 40%."
As for the insurance itself, Wiseman notes that having MIGA on the contract reduces the risk that expropriation even occurs in the first place. MIGA underwriter Gloriana Echeverria says that's partly because the Nicaraguan government is a shareholder in MIGA, which means it's literally invested in its performance.
"This reduces the chance of expropriation because the government is unlikely to interfere with a project that has MIGA – and therefore the World Bank – as its partner," she says. "We've gotten involved in over 100 cases where the investor has a certain problem with the government interfering. MIGA can mediate between the government and the investor to arrive at a solution that will make both parties happy."  
Read Ecosystem Marketplace's full coverage of the issue  here. These and other stories from the voluntary carbon marketplace are summarized below, so keep reading!
Here at Ecosystem Marketplace, we are preparing to transition from data collection to report-writing mode in order to bring you this year's State of the Forest Carbon Markets report and a debut report on cookstove projects. If you have not yet responded with data and wish to participate in either the forest carbon or cookstoves survey, please notify  Daphne Yin. Respondents to either survey can choose to be publicly recognized alongside a link to your website – and no individual data points are publicly reported.
If you value what you read in this news brief, consider supporting Ecosystem Marketplace's Carbon Program as a Supporting Subscriber.  Readers' contributions help us keep the lights on and continue to deliver voluntary carbon market news and insights to your inbox biweekly and free of charge. 

For a suggested US$150/year donation, you or your company can be listed as a V-Carbon News Supporting Subscriber (with weblink) for one year (~24 issues). 
 

Reach out to inboxes worldwide and make your contribution  here  (select "Support for Voluntary Carbon News Briefs" in the drop-down menu). You will receive an email from the V-Carbon News team confirming your sponsorship listing and weblink information.
—The Editors
For comments or questions, please email: vcarbonnews@nullecosystemmarketplace.com
 

 

ABOUT THE ECOSYSTEM MARKETPLACE

Ecosystem Marketplace is a project of Forest Trends, a tax-exempt corporation under Section 501(c)3. This newsletter and other dimensions of our voluntary carbon markets program are funded by a series of international development agencies, philanthropic foundations, and private sector organizations. For more information on donating to Ecosystem Marketplace, please contact info@nullecosystemmarketplace.com.



Additional resources