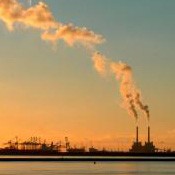 NOTE: This article has been reprinted from Ecosystem Marketplace's Voluntary Carbon newsletter. You can receive this summary of global news and views from the world of voluntary carbon automatically in your inbox by clicking here.
27 September 2011 | If you self identify as a carbon wonk, get ready – this issue of V-Carbon News has it all. From new standards and emissions reporting to market rulemaking to carbon-weighted indexes and carbon-backed currencies, we get down to the nitty-gritty of the voluntary carbon-based life.
Starting with standards, both the Climate Action Reserve and the VCS released new international methodologies and protocols since our last issue. The Reserve's Mexico Landfill Project Protocol Version 1.1 is its third international offset protocol, while the VCS added an ODS methodology to its long list of internationally applicable approaches.
Also on the standards front, there could soon be new player in town, with the Three Rivers (Sanjiangyuan) Carbon Standard currently being developed by the Qinghai Environmental Energy Exchange (QHEX) for China's Qinghai Province. Add this to the lengthy list of Chinese market mechanisms that already includes a host of pilot provincial carbon exchanges and the Panda Standard.      
Market mechanisms aren't the only ones moving in on untapped CO2 reductions. Companies themselves have been delving into and airing their carbon inventories. Like Google, which made headlines last week by disclosing its carbon footprint and carbon neutral chops – achieved in part through the purchase of offsets from a hog waste management project.
The Carbon Disclosure Project's (CDP) new report also reveals that more companies than ever are reporting reduced GHG emissions and profiting in kind. As of this week, interested offset suppliers can now shuffle through hundreds of detailed company responses to the CDP survey.
Finally to California, where market rulemaking is well underway. Although the California Air Resources Board (ARB) released new rules last week that would limit the liability of offset buyers under California's ETS – a major point of contention – the reviews have been mixed.
Point Carbon reports that while some welcome the new regulations, others are nonplussed about the regulators' edits. And others still seem to be wondering what all the fuss is about. "I think offset buyers are a little bit more worried than necessary about offsets being invalidated," one broker told the news service.
These and other stories from the voluntary carbon marketplace are summarized below, so keep reading! And if you value what you read in this news brief, consider supporting Ecosystem Marketplace's Carbon Program as a Supporting Subscriber. Readers' contributions help us keep the lights on and continue to deliver voluntary carbon market news and insights to your inbox biweekly and free of charge.
For a suggested $150/year donation, you or your company can be listed as a V-Carbon News Supporting Subscriber (with weblink) for one year (~24 issues).
 
Reach out to inboxes worldwide and make your contribution HERE (select "Support for Voluntary Carbon News Briefs" in the drop-down menu). You will receive an email from the V-Carbon News team confirming your sponsorship listing and weblink information.
—The Editors
For comments or questions, please email: vcarbonnews@nullecosystemmarketplace.com.
Voluntary Carbon

Reduce & Retire: The Latest on Carbon Neutral

Climate North America

Kyoto & Beyond