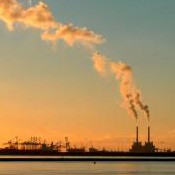 Japanese insurance company Nipponkoa just announced carbon neutrality for FY2012, purchasing 50,000 tonnes of carbon dioxide equivalent (tCO2e) in offsets. Meanwhile, Seattle City Light, the first carbon-neutral public utility in the US, is feeling climate change's heat as the snowpack that feeds their hydroelectric dams melts off earlier; they purchase 100,000 to 300,000 tCO2e in offsets a year.
This article was originally published in the V-Carbon newsletter. Click here to read the original.
16 October 2013 | Many advocates of Reducing Emissions from Deforestation and forest Degradation (REDD) projects have been looking hopefully towards the California cap-and-trade market as a source of offset demand from compliance entities. But those hopes are slowly fading as recent developments indicate that REDD may remain squarely in the voluntary market for the short term.
"We have an MOU [memorandum of understanding] to observe development of sector-based projects in Chiapas and Acre, but no agreement to accept those projects," said Dave Clegern, a spokesman for the California Air Resources Board (ARB), referring to California's potential linkages with states in Mexico and Brazil to source REDD credits. The ARB does not yet have a REDD rulemaking scheduled.
In February, California State Senator Ricardo Lara introduced a bill to restrict eligible offsets to those originating in the US and possibly Quebec. The bill did not pass the Assembly before the end of this year's legislative session but could be reconsidered next year.
International offsets are limited to 2% of a regulated entity's compliance obligation, anyway, increasing to just 4% in the third compliance period (2018–2020). And despite the safeguards proposed by the REDD Offsets Working (ROW) Group, REDD credits face opposition by a subset of environmental and indigenous groups, causing some to wonder if the uphill battle is simply too steep.
For now, California is focusing on domestic projects (it just issued its first tonnes) and on its recent agreement to link its cap-and-trade program with Quebec's under the Western Climate Initiative (WCI) starting in January 2014. Read Ecosystem Marketplace's coverage of REDD in California here and our story on the California-Quebec "prenup" here.
Here at Ecosystem Marketplace, we are busy writing this year's State of the Forest Carbon Markets report based on data we collected from suppliers all over the world. Stay tuned for details to come on the launch!
If you value what you read in this news brief, consider supporting Ecosystem Marketplace's Carbon Program as a Supporting Subscriber. Readers' contributions help us keep the lights on and continue to deliver voluntary carbon market news and insights to your inbox biweekly and free of charge. For a suggested US$150/year donation, you or your company can be listed as a V-Carbon News Supporting Subscriber (with weblink) for one year (~24 issues).
Reach out to inboxes worldwide and make your contribution here (select "Support for Voluntary Carbon News Briefs" in the drop-down menu). You will receive an email from the V-Carbon News team confirming your sponsorship listing and weblink information.
—The Editors
For comments or questions, please email: vcarbonnews@nullecosystemmarketplace.com
Forest Trends' Fundraising Challenge

Forest Trends' work doesn't grow on trees – we rely on readers' generosity to help keep them standing.

Now through November 22, (and for the cost of a typical lunch!), donations to Forest Trends' Crowdrise campaign could leverage up to $1 million in matching awards through the Skoll Foundation's Social Entrepreneurship Challenge. Help Forest Trends expand our vital services to communities and experts on the front lines of ecosystem conservation. $10 will go a long way!
 

 

ABOUT THE ECOSYSTEM MARKETPLACE

Ecosystem Marketplace is a project of Forest Trends, a tax-exempt corporation under Section 501(c)3. This newsletter and other dimensions of our voluntary carbon markets program are funded by a series of international development agencies, philanthropic foundations, and private sector organizations. For more information on donating to Ecosystem Marketplace, please contact info@nullecosystemmarketplace.com.



Additional resources