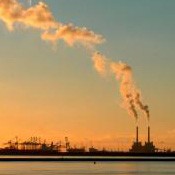 The REDD Offsets Working Group fields feedback from its first workshop and public comment, keeping in mind that REDD credit supply might outstrip California demand and that outstanding emissions reductions need their own form of finance if not routes to market. Also open for public comment is the Gold Standard's efficient cookstoves methodology, based on the suppressed demand approach.
This article was originally publishied in the V-Carbon newsletter. Click here to read the original.
25 February 2013 | Before we dive into recent voluntary carbon headlines around the world, a gentle reminder that the deadline to respond to the 2013 State of the Voluntary Carbon Markets and State of the Forest Carbon Markets reports survey has been extended to this Friday, March 1, 2013. This will be the final deadline for organizations wishing to take part in this momentous survey effort.
Carbon offset suppliers that respond to our survey can opt to be listed on a banner on the Ecosystem Marketplace homepage and in the reports' directories of carbon offset retailers, project developers, wholesalers, brokers and other suppliers  – read by tens of thousands, year-round. Create a profile and submit your responses HERE!
AND, if you're a clean cookstove project developer, we have a  special survey  for you – tell us about your project and (if you so choose) we'll list your organization as a cookstove offset project developer in this year's State of report.
On to the news, the REDD Offsets Working Group (ROW) has been hard at work fielding feedback from its first  workshop  and  public comments  for the draft recommendations it recently released on including REDD+ credits into California's cap-and-trade scheme. An  Ecosystem Marketplace article  unpacks the domestic and international importance that state endorsement carries, with insights from the ROW's technical experts.
One of the main goals of the ROW's recommendations is "for the California model to be adopted by other cap and trade programs or pay-for-performance strategies, hopefully helping partner jurisdictions become compatible with other systems," according to ROW member Dan Nepstad, the Amazon Environmental Research Institute's International Program Director.
California could set a strong precedent for other GHG compliance programs if it decides to allow REDD+ credits into its program. Until or unless other systems provide demand signals, however, the supply of REDD+ credits from partner jurisdictions significantly outweighs prospective demand from California.
With this in mind, the ROW's recommendations encourage partner jurisdictions to issue credits themselves or register reductions with "third-party programs where a single 'currency' could potentially serve a variety of voluntary and regulatory markets," as the State of Acre has done already. Where jurisdictions remain unable to tap into carbon finance, they need to continue securing financing for own efforts from national, multilateral and bilateral sources.
Keep reading below for these and more voluntary carbon market news items, hot off the presses. And a special thanks to those organizations that have already contributed complete responses to our 2013 State of the Voluntary Carbon Markets survey:  Australia Carbon Traders,  BioCarbon Partners, Brokers Carbon, Camco Clean Energy, Carbon Clear, Carbonfund.org Foundation, Carboneutral, The CarbonNeutral Company, CF Partners, Clean Air Action Corp,  Cool Planet Energy Pty Ltd, EcoAct, Ecoinvest SA,  Eneco, Environmental Capital LLC, Environmental Credit Corp, Directorate of Environment, Energy and Mountain Policie (Carbomark), FairClimateFund BV,  Fair Recycling Foundation, lavola 1981, SA, Lee International, Logicor (Group) Ltd, Love the World, Mavi Consultants, myclimate, South Pole Carbon Asset Management, TerraPass, The Trend is Blue, and Unisfera/Planetair.
We'd also like to give a big thanks to those organizations that have already signed up to sponsor the State of the Voluntary Carbon Markets 2013 report – most recently, this includes  Love the World and EcoPlanet Bamboo. Your generosity brings us 12 donors away (at the $3K level) from publishing our flagship report again in 2013! To financially support our report, please contact Molly Peters-Stanley, Carbon Program Manager, at  mpeters-stanley@nullecosystemmarketplace.com.
—The Editors
For comments or questions, please email: vcarbonnews@nullecosystemmarketplace.com
 

 

ABOUT THE ECOSYSTEM MARKETPLACE

Ecosystem Marketplace is a project of Forest Trends, a tax-exempt corporation under Section 501(c)3. This newsletter and other dimensions of our voluntary carbon markets program are funded by a series of international development agencies, philanthropic foundations, and private sector organizations. For more information on donating to Ecosystem Marketplace, please contact info@nullecosystemmarketplace.com.



Additional resources