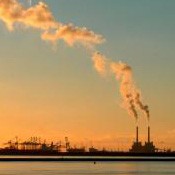 The California Air Resources Board (ARB) was expected to vote on several draft amendments to carbon market regulations last week, including the proposed Mine Methane Capture (MMC) offset protocol, but put off a vote in the context of lively debate. The delay could shrink the volume of offsets available during the second compliance period of the state's cape-and-trade program.
This article was originally published in the V-Carbon newsletter. Click here to read the original.
30 October 2013 | In London on November 6th…

STATE OF THE FOREST CARBON MARKETS 2013 REPORT LAUNCH
Forest Trends' Ecosystem Marketplace will unveil its most recent State of the Forest Carbon Markets report on November 6, 2013. The report, which details our latest findings on the state of forest carbon projects' structure, standards, and finance, will be freely available on both the Ecosystem Marketplace and Forest Carbon Portal websites on and after this date.
   
In 2012, the State of the Forest Carbon Markets report was Ecosystem Marketplace's most widely-accessed research product. This year's edition explores topics ranging from global market activity; to the time-cost of the project cycle; to the changing dynamics of forest finance. Supported by more data points and representing projects in more locations than ever before, we're confident that our 2013 report will inform a broad range of policy, practitioner and investment discussions.
   
Join us to learn about the results first-hand at our London launch event! Hosted by Ecoinvest Services/Bunge Environmental Markets, we will host a panel of experts to present and discuss report findings from 4:30-6pm, followed by cocktails. RSVP here to reserve a space – and act fast, space is limited to 50 seats!
When: 4:30-6pm
Where: Bunge Environmental Markets/Ecoinvest
3 More London Riverside SE1 2AQ
London, United Kingdom
RSVP: By COB November 4, 2013
Ecosystem Marketplace wishes to thank our 2013 report Premium Sponsors: The Program on Forests (PROFOR), the World Bank BioCarbon Fund, Face the Future, and New Forests; and sponsors Althelia Ecosphere and Baker & McKenzie; all of which enable Ecosystem Marketplace to explore developments on the frontier of ecosystem service finance.
This week in V-Carbon…
The California Air Resources Board (ARB) met last week but did not vote to approve the addition of the proposed Mine Methane Capture (MMC) offset protocol, as expected. Instead, the board voted on a resolution to provide staff with more guidance on proposed amendments to the state's cap-and-trade regulation.
In the context of a potential shortage of available offsets, many stakeholders have their sights on the proposed MMC offset protocol that could produce a potential domestic offset supply of 60 million tonnes of carbon dioxide (tCO2e) in emissions reductions, according to an ARB presentation on Friday. The proposed methodology covers activities from three project types: active underground mines, abandoned underground mines, and active surface mines. Under the protocol, the methane that would otherwise be vented or drained to the atmosphere is either destroyed or captured to generate heat or electricity.
Public comment on the protocol was mixed. Groups that oppose its adoption are generally skeptical of offsets sourced from fossil fuel companies. In their submitted comments, nonprofit Food & Water Watch calls the protocol a "pay to pollute scheme" and claims that the protocol could "even cause an increase in coal production."
Supporters of the protocol's adoption say that offset revenue would not increase coal production but would rather incentivize the installation of methane capture technology, which is currently not required by law. Harold Buchanan, CEO of CE2 Carbon Capital, says that the reality is that fugitive methane emissions are unregulated, and coal mines have no incentive to invest in its capture without the MMC protocol.
 
In their comments to the ARB, Solvay Chemicals, which operates an underground trona mine in Wyoming, said that they are considering doubling the capacity of their mine methane capture treatment system, and that the ARB's adoption (or not) of the MMC protocol will play a key role in that investment decision. Because capital for new projects will be "very tight" until the protocol is approved, the delay could significantly shrink the volume of offsets available from coal mine projects during the second compliance period, said one MMC project developer. The protocol does not preclude future regulation.
The ARB's staff is now tasked with answering the questions raised by the latest guidance document, even as they continue to accept public comments. They will revisit the MMC protocol in the spring, along with the rice cultivation protocol, which was delayed last August. Read more about the draft amendments under consideration by the ARB below.
 
If you are one of our 13,000+ subscribers, please consider supporting Ecosystem Marketplace's Carbon Program as a Supporting Subscriber. Readers' contributions help us keep the lights on and continue to deliver voluntary carbon market news and insights to your inbox biweekly and free of charge. For a suggested US$150/year donation, you or your company can be listed as a V-Carbon News Supporting Subscriber (with weblink) for one year (~24 issues).
Double your impact today by making your contribution through Forest Trends' Fundraising Campaign here, with the message "for the Voluntary Carbon Newsbrief." You will receive an email from the V-Carbon News team confirming your sponsorship listing and weblink information.
—The Editors
For comments or questions, please email: vcarbonnews@nullecosystemmarketplace.com
Forest Trends' Fundraising Challenge

Forest Trends' work doesn't grow on trees – we rely on readers' generosity to help keep them standing.

Now through November 22, (and for the cost of a typical lunch!), donations to Forest Trends' Crowdrise campaign could leverage up to $1 million in matching awards through the Skoll Foundation's Social Entrepreneurship Challenge. Help Forest Trends expand our vital services to communities and experts on the front lines of ecosystem conservation. $10 will go a long way!