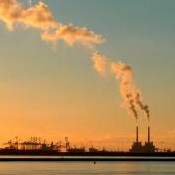 Validated under the Verified Carbon Standard and the Climate, Community and Biodiversity Standards, Conservation International's REDD project in the Alto Mayo forest of Peru has generated 3 MtC02 in emissions reductions to date with 400,000 of that attributed to Disney, a key supporter of the project with a $3.5 million contribution and slated for another multi-million dollar donation.
This article was originally published in the V-Carbon newsletter. Click here to read the original.
10 July 2013 | We are pleased to announce the successful launch of the full version of the  State of the Voluntary Carbon Markets 2013 report, now available for  free download! The event, which took place on June 20 here in Washington, DC, was well attended by carbon stakeholders from across the DC metropolitan area and the US.  
Thank you to everyone who attended the launch event and to those who contributed to this year's report! We look forward to working with you again next year!
Switching gears, a  new article  translated from Ecosystem Marketplace's Spanish sister site  Valorando Naturaleza  takes us for a walk through the Alto Mayo forest in Peru, where Conservation International has been nurturing a REDD project with support from the Walt Disney Company.
Back in 2008, Disney reached out to Conservation International (CI) for recommendations on how to offset the environmental impact of its resorts. CI eventually pointed them to Alto Mayo, a legally protected area where locals had nonetheless settled on the land and were engaging in shifting cultivation and logging activities.
Through CI's REDD project and support from the state government, people that were settled on the land were given permission to stay in the protected area as long as they signed and complied with Conservation Agreements, through which they learned to practice sustainable agroecology. In particular, farmers received directions on how to sow coffee in a way that did not disrupt the growth of native trees, and without the use of herbicides.
"The idea was to give them instruments to continue farming, but without violating the Forest of Alto Mayo," says engineer Maximo Arcos, who advises the project.
Last year, the project was validated under the Verified Carbon Standard (VCS) and the Climate, Community and Biodiversity (CCB) Standards. To date, the Alto Mayo project has resulted in the mainstreaming of sustainable agriculture practices in the area, preservation of local biodiversity, and the generation of 3 MtCO2 in emissions reductions – equivalent to removing 500,000 cars off the road for one year. Of that total, 400,000 tCO2e has been attributed to a $3.5M contribution by Disney and gone toward offsetting the company's carbon footprint. To honor its environmental commitments, Disney has since agreed to provide a second grant of $3.5M to Conservation International's work in Alto Mayo.
These and other stories from the voluntary carbon marketplace are summarized below, so keep reading! And if you value what you read in this news brief, consider supporting Ecosystem Marketplace's Carbon Program as a Supporting Subscriber.
Readers' contributions help us keep the lights on and continue to deliver voluntary carbon market news and insights to your inbox biweekly and free of charge. 

For a suggested US$150/year donation, you or your company can be listed as a V-Carbon News Supporting Subscriber (with weblink) for one year (~24 issues). 
 

Reach out to inboxes worldwide and make your contribution  here  (select "Support for Voluntary Carbon News Briefs" in the drop-down menu). You will receive an email from the V-Carbon News team confirming your sponsorship listing and weblink information.
—The Editors
For comments or questions, please email: vcarbonnews@nullecosystemmarketplace.com
 

 

ABOUT THE ECOSYSTEM MARKETPLACE

Ecosystem Marketplace is a project of Forest Trends, a tax-exempt corporation under Section 501(c)3. This newsletter and other dimensions of our voluntary carbon markets program are funded by a series of international development agencies, philanthropic foundations, and private sector organizations. For more information on donating to Ecosystem Marketplace, please contact info@nullecosystemmarketplace.com.



Additional resources