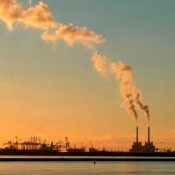 After a roller coaster two weeks, a Reducing Emissions from Deforestation and Degradation of forests (REDD+) package made it through the negotiations at the international climate conference in Warsaw. Other news included the first issuance of forest carbon offsets in California, the nixing of British Columbia's Pacific Carbon Trust, and two new provincial carbon markets in China.
This article was originally published in the V-Carbon newsletter. Click here to read the original.
26 November 2013 | After a roller coaster two weeks, a Reducing Emissions from Deforestation and Degradation of forests (REDD+) package made it through the negotiations at the international climate conference in Warsaw. Seven long years after it was placed on the agenda of the United Nations Framework Convention on Climate Change (UNFCCC), the Conference of the Parties (COP) last Friday officially approved REDD+ text that includes agreed-on rules for establishing reference levels, ensuring safeguards and creating performance-based financing mechanisms.  
Together, the rules provide clear guidance on how countries can harvest available scientific data to create reliable snapshots of their forests over time and use them to create deforestation reference levels that will be recognized by the UNFCCC. Cumulatively dubbed the "REDD Rulebook", the decisions are built on the same Intergovernmental Panel on Climate Change (IPCC) principles that that also provide a foundation for the voluntary carbon markets, and may help bring voluntary markets into better synch with emerging compliance ones.
A recent study by the Center for International Forestry Research (CIFOR) indicates that the Rulebook is coming at a time when many REDD pilot projects and subnational initiatives are at a crossroads: "We are in desperate need of a fix for the REDD financial situation," said William Sunderlin of CIFOR's Global Comparative Study on REDD+. "Implicit in the negotiations has been that this ultimately needs to be a compliance market, and yet we are years away from that."
   
We have much more COP coverage and analysis to come over the next week, so keep reading the news at www.ecosystemmarketplace.com. Other stories from the voluntary carbon marketplace are summarized below, so keep reading!
If you value what you read in this news brief, consider supporting Ecosystem Marketplace's Carbon Program as a Supporting Subscriber. Readers' contributions help us keep the lights on and continue to deliver voluntary carbon market news and insights to your inbox biweekly and free of charge. For a suggested US$150/year donation, you or your company can be listed as a V-Carbon News Supporting Subscriber (with weblink) for one year (~24 issues). Reach out to inboxes worldwide and make your contribution here (select "Support for Voluntary Carbon News Briefs" in the drop-down menu).
 
And finally, a heartfelt thank you to those who supported Forest Trends (Ecosystem Marketplace's parent organization) in the Skoll Entrepreneurship Challenge. With your help and matching funds from the Skoll Foundation, we raised over $60,000, finishing in 13th place out of 57 organizations. This funding will help keep us "small, global and nimble" as we pursue new ideas in the New Year. This video gives a sense of just how far crowdrise dollars will go – and features some of the beautiful people who work here.
 
ANNOUNCEMENTS
You're Invited: Exclusive Warsaw Debrief Event, Washington DC
Forest Trends' Ecosystem Marketplace, McGuireWoods and the International Emissions Trading Association (IETA) invite you to attend a special event exploring the interplay of progress and paralysis at COP19 in Warsaw, and its implications for new market mechanisms – including forest conservation finance. IETA President and CEO Dirk Forrister will headline the event, to be held on Wednesday, December 4th in Washington D.C. at the law offices of McGuireWoods (2001 K Street N.W., Suite 400). An expert panel will present at 5:15PM, including a brief presentation of findings from the 2013 State of the Forest Carbon Markets report from Ecosystem Marketplace – with discussion and reception to follow. Space is limited!
To RSVP, please email your name and organization/company to Allie Goldstein (agoldstein@nullecosystemmarketplace.com). Looking forward to seeing you there!
Forest Carbon Portal webinar: join us
Our Forest Carbon Portal has a fresh new look and enhanced capabilities. The Portal is a one-of-a-kind clearinghouse for land-based carbon market offset projects. It tracks operational and pipeline forest carbon projects around the world, putting project overviews and project developer contact information at the fingertips of potential investors, offset buyers, researchers, and policy-makers. The half-hour webinar will walk participants through how to upload their project information to the Portal, and how to get the most out of the clearinghouse, including how to become a featured project in our Forest Carbon News Brief. The webinar will be held on Thursday, December 5th at 11:30AM EST. Sign up here.
—The Editors
For comments or questions, please email: vcarbonnews@nullecosystemmarketplace.com
ABOUT THE ECOSYSTEM MARKETPLACE

Ecosystem Marketplace is a project of Forest Trends, a tax-exempt corporation under Section 501(c)3. This newsletter and other dimensions of our voluntary carbon markets program are funded by a series of international development agencies, philanthropic foundations, and private sector organizations. For more information on donating to Ecosystem Marketplace, please contact info@nullecosystemmarketplace.com.



Additional resources