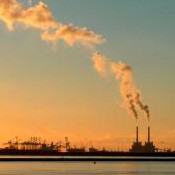 At the African Carbon Forum earlier this month, Ecosystem Marketplace presented its findings from the State of the Voluntary Carbon Markets report in Cí´te d'Ivoire. While African nations have historically focused on CDM projects, interest in voluntary carbon projects has grown, showcased by a record $66M in offsets occurring in 2012 alone.
This article was originally published in the V-Carbon newsletter. Click here to read this article in its original format.
23 July 2013 | Ecosystem Marketplace writers recently returned from the Africa Carbon Forum in Abidjan, Cí´te d'Ivoire where we presented Africa-relevant findings from the  regional section  of our State of the Voluntary Carbon Markets 2013 report.
Here, we find that growing interest from voluntary buyers in supporting charismatic offset projects in the region raised the value of transacted offsets in Africa to a new high of $66M in 2012, as the average price for the region's record activity (8 MtCO2e of transacted offsets) rose 6% to $8.30/tCO2e.
That said, the United Nations' Clean Development Mechanism (CDM) market still dwarfs the voluntary carbon market, by transacted volume. Some project developers we surveyed in the clean cookstoves market continued to gravitate toward the CDM instead of (or in addition to) going straight to a voluntary market-only standard, hoping to keep a foot in both marketplaces in case compliance market CER prices recover, and attracted by larger-volume demand at any price.
Acknowledging that Africa's carbon strategy can tap into but not rely on the voluntary markets alone, a new  Ecosystem Marketplace article  investigates opportunities and challenges for Africa under the CDM.  While African countries have traditionally been overshadowed as potential hosts for offset projects, the region could face expanding opportunities under the CDM given the European Union's sharpened focus on least developed countries – most of which are located in Africa.
As always, opportunity comes with a grain of salt. Many LDCs will have access to the European market, but the current CER spot "is not a great price that you get for your natural resources," cautions Andrei Marcu, Senior Advisor at the Center for European Policy Studies and Advisor to Poland. He says African countries will need to ensure that they have access to more markets, including those not necessarily inside the Kyoto Protocol.
These and other stories from the voluntary carbon marketplace are summarized below, so keep reading! Also, a reminder that Ecosystem Marketplace continues to collect data describing clean cookstove  and  forestry projects. Respondents to either survey can choose to be publicly recognized alongside a link to your website – and no individual data points are publicly reported. Both surveys close at the end of this month, so act fast!
And if you value what you read in this news brief, consider supporting Ecosystem Marketplace's Carbon Program as a Supporting Subscriber.
Readers' contributions help us keep the lights on and continue to deliver voluntary carbon market news and insights to your inbox biweekly and free of charge. 

For a suggested US$150/year donation, you or your company can be listed as a V-Carbon News Supporting Subscriber (with weblink) for one year (~24 issues). 
 

Reach out to inboxes worldwide and make your contribution  here  (select "Support for Voluntary Carbon News Briefs" in the drop-down menu). You will receive an email from the V-Carbon News team confirming your sponsorship listing and weblink information.
—The Editors
For comments or questions, please email: vcarbonnews@nullecosystemmarketplace.com
 

 

ABOUT THE ECOSYSTEM MARKETPLACE

Ecosystem Marketplace is a project of Forest Trends, a tax-exempt corporation under Section 501(c)3. This newsletter and other dimensions of our voluntary carbon markets program are funded by a series of international development agencies, philanthropic foundations, and private sector organizations. For more information on donating to Ecosystem Marketplace, please contact info@nullecosystemmarketplace.com.



Additional resources