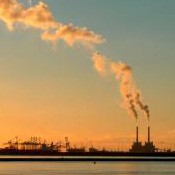 Ecosystem Marketplace launched the annual survey to collect data for the State of the Voluntary Carbon Markets and State of the Forest Carbon Markets 2014 reports. Respond by March 12th to receive a free market brief customized for your organization. In other news, the Indonesian government may enter the carbon market to reduce domestic emissions below 41% by 2020.
This article was originally published in the V-Carbon newsletter. Click here to read the original.
5 March 2014 | Ecosystem Marketplace is at it again. We just launched our annual survey collecting data for the State of the Voluntary Carbon Markets and State of the Forest Carbon Markets 2014 reports! Over the past eight years, the State of reports have served as the only market-wide, freely available quantitative reports tracking offset transactions in the voluntary and compliance markets on a global basis.  
Ecosystem Marketplace has also partnered with the  Global Alliance for Clean Cookstoves  to release an enhanced survey to more closely track trends in carbon-financed clean cookstove distribution.
If you have responded to our survey in the past, a key contact in your organization should have received an email with your organization-specific username and password, and you can sign into the survey  HERE  
If it's your first time, create a new organizational account  HERE
You should respond to our survey if: you transact carbon offsets to voluntary buyers; you develop forest carbon offset projects (for voluntary or compliance markets); and/or you develop carbon offsets from the distribution of clean or more efficient cookstoves or components.
As always, feel free to  contact us  if you have questions about the survey.
For the first time, if your organization responds to the survey by the March 12 deadline, you will receive a personalized, confidential market brief comparing your organization's 2013 activities to aggregate results, including pricing, sales volumes, market leaders and forecast. If you report pricing and volume data, we'll also include a customized comparison sheet to show how your pricing and transactions types stack up against other respondents', with extra regional and country-level insight, where available.
In other news, the Indonesian government may get into the carbon market game.As an antidote to less-than-ideal demand for carbon offsets from forestry projects, the government may take a step that is unusual for a developing country:  buying carbon offsets itself to support domestic forest conservation activities.  The country has a goal to reduce domestic emissions by 41% below a business-as-usual scenario by 2020. Meeting this target could necessitate about one billion tonnes of emission reductions from avoided deforestation (REDD) projects, said Agus Sari, chair of the Working Group on Funding Instruments for the Presidential Task Force on REDD+.  
"We intend to fulfill part of our domestic targets through purchasing of emission-reduction performances from projects, because that not only helps us achieve our goals, but catalyzes the domestic market," he said.  
These and other stories from the voluntary carbon marketplace are summarized below, so keep reading!
Every year, Ecosystem Marketplace relies wholly on offset market participants to financially support the State of research. In return, sponsors ($7.5k+) and supporters ($3k) benefit from the report's growing exposure, early insight into our findings, and opportunities to engage directly with Ecosystem Marketplace in report-related outreach and events. Interested organizations should contact  Molly Peters-Stanley.
ANNOUNCEMENTS
Katoomba setting the stage
Two Global Katoomba Meetings will bring together major agriculture players, policy makers, and financial institutions, as well as scientific experts in deforestation, water, and biodiversity, in 2014 to accelerate a new approach toward sustainable landscapes. The March meeting will take place on the 19th and 20th at Iguazú Falls, on the border of Brazil and Argentina, under the banner "Scaling Up Sustainable Commodity Supply Chains." The April meeting will take place from the 22nd through the 25th in Lima, Peru and its working motto is "Climate, Forests, Water, and People: A Vision for Alignment in Tropical America." This 20th Katoomba Meeting will set the stage for the 20th Conference of the Parties, which will also be held in Lima in December.  
Calling all programmes
 Foundation Future of the Carbon Market has issued a call for  proposals  to support market-based initiatives that follow a programmatic approach to mitigate greenhouse gas (GHG) emissions. The foundation, which has already concluded the selection process for the first round of funding, focuses on Clean Development Mechanism (CDM) Programmes of Activities, but could fund similar approaches. The foundation can finance initiatives related to the design of carbon market approaches within the framework of international climate negotiations or programs that are strongly integrated into the climate policies of the host country and either directly supported or accompanied by local climate change-related initiatives. The submission deadline is April 15.
—The Editors
For comments or questions, please email: vcarbonnews@nullecosystemmarketplace.com
 

 

ABOUT THE ECOSYSTEM MARKETPLACE

Ecosystem Marketplace is a project of Forest Trends, a tax-exempt corporation under Section 501(c)3. This newsletter and other dimensions of our voluntary carbon markets program are funded by a series of international development agencies, philanthropic foundations, and private sector organizations. For more information on donating to Ecosystem Marketplace, please contact info@nullecosystemmarketplace.com.



Additional resources