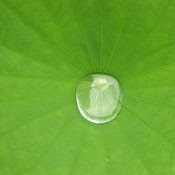 New developments in the species banking sector from a case study on developing a market for gopher tortoise habitat credits to approval of a five-state incentives-based plan for the lesser-prairie chicken. Meanwhile, the debate continues over if biodiversity offsets should be permitted in the UK. And remember to support Ecosystem Marketplace with a donation to the Forest Trends campaign in the Social Entrepreneurs Challenge.
This article was originally published in the MitMail newsletter. Click here to read the original.
7 November 2013 | Greetings! Right now, we're entering the final stretch of the Skoll Foundation's Social Entrepreneurs Challenge. When you donate to Forest Trends, we get matching funds from Skoll too. There's a bonus challenge this week: if we get the greatest number of donations this week, we'll get an additional $5,000 for our organization. That means funding to pursue special projects, like in-depth coverage of the stories that matter to you.


It doesn't matter how much you donate – just how many of you do. Even a very small gift counts! If you make ten small donations, that counts ten times. If you've been thinking about supporting us, now is a great time to do so. Click here to help out – remember, right now, your donations are leveraged. (And as a 501(c)3, contributions to us are tax-deductible.)
As for the news, we have some new developments on candidate species banking and incentives – including a new case study on developing a market for gopher tortoise habitat credits. A five-state incentives-based plan for the lesser prairie chicken was also just approved last month, though it's not clear yet how it would interact with a developing habitat credit exchange for the prairie chicken in the same region.
   
We've also got coverage of a recent "Office Hour" chat on marine ecosystem services, the ongoing national debate over biodiversity offsets in the UK, and a pair of stories on the renewable energy-biodiversity interface. A solar thermal project in California is struggling a bit on designing effective compensatory mitigation – while a solar project in Devon, England is expected to be a pretty straightforward win for biodiversity in the area.
 
How can impacts be so different? Location, for one thing: one is in the desert and the other on agricultural lands. But it's also a matter of balancing clean energy and wildlife protection goals. We expect that stories like the two above are just going to increase in coming years. It's an issue that doesn't get the kind of coverage it deserves, and which we love writing about. If you find our work useful, consider donating. This week, even a tiny donation can translate into a big impact.
All the best,
—The Ecosystem Marketplace Team
If you have comments or would like to submit news stories, write to us at mitmail@nullecosystemmarketplace.com.
Forest Trends' Fundraising Challenge

Forest Trends' work doesn't grow on trees – we rely on readers' generosity to help keep them standing.

Now through November 22, (and for the cost of a typical lunch!), donations to Forest Trends' Crowdrise campaign could leverage up to $1 million in matching awards through the Skoll Foundation's Social Entrepreneurship Challenge. Help Forest Trends expand our vital services to communities and experts on the front lines of ecosystem conservation. $10 will go a long way!
| | |
| --- | --- |
| | |
Additional resources