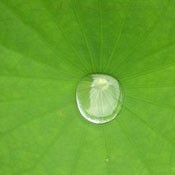 This article was originally posted in the Mit Mail newsletter. Click here to read the original.
14 August 2014 | Greetings! This edition of MitMail focuses on the ongoing debate to define how and when offsetting should be used. 
This month, the International Union of Conservation for Nature released a draft offsets policy for public comment. The final policy will provide guidance to government and business around the world on offset implementation. The stakes are high: one group has already warned against the policy allowing offsets to meet pre-existing conservation targets. That would effectively lead to net loss of biodiversity disguised as positive action.
Meanwhile in the United States, the National Mitigation Banking Association released its own Universal Principles of Compensatory Mitigation, aiming to set a high bar for offsets implementation. But two legislative efforts in North Carolina and Alaska would seem to roll back mitigation's stringency: in terms of what kinds of impacts trigger stream mitigation requirements in North Carolina, and by creating a temporary mitigation mechanism in Alaska – a concept which supporters say better reflects ecological reality, but has been controversial elsewhere.
In other news, policy-makers put some muscle behind biodiversity conservation efforts this month, with TEEB-India's launch, Pakistan taking steps to ratify the Nagoya Protocol, and Uganda backing a Biodiversity Finance Initiative to build a business case for protection.
Don't forget to take a look at our Jobs and Events listings in the newsletter below – great things are happening this month.
Happy reading,
—The Ecosystem Marketplace Team
If you have comments or would like to submit news stories, write to us at mitmail@nullecosystemmarketplace.com.
US Wildlife Agency Contemplates Permitting System For Migratory Birds

The US Fish and Wildlife Agency is in the early stages of crafting a permitting system that has the potential to motivate development industries to implement migratory bird protection measures and reduce bird deaths. The agency is mulling over several program approaches that all have at least one similar component: each follows the mitigation hierarchy. 

 

Early Feedback on IUCN Draft Offsets Policy: Beware Double Dippers

The International Union of Conservation is preparing guidance and global standards for biodiversity offsetting with a draft policy just released for public consultation. A Policy Working Group will finalize a draft policy for consideration at an IUCN Council meeting in September 2016.

 

The field is already weighing in: in a recent piece in Nature, actors in the biodiversity space warned that the guidance must include clear rules restricting the use of offsets to meet national and international conservation targets to which governments have already committed – or offsets won't lead to true biodiversity conservation.

Secrets to Successful Mitigation Revealed

The National Mitigation Banking Association recently released its Universal Principles of Compensatory Mitigation, free guidance aimed at enabling high quality mitigation across the board. The document provides seven key principles of compensatory mitigation: equivalency, durability, assurance, advanced mitigation, additionality, and scientific and adaptive [management]. 

Deregulation Bill in NC Takes Aim at Stream Mitigation

A bill passed by the North Carolina state Senate last month would scale back mitigation requirements for stream impacts. House Bill 765 cuts a range of regulations and statutes deemed "cumbersome." It's currently in conference after the House failed to support Senate changes to the bill.

 – Learn more from the News & Observer.

Embedding Natural Capital Accounting in the Business World

Two significant documents regarding natural capital were published in July. One is the Natural Capital Protocol Principles and Framework, produced by the Natural Capital Coalition, which has the ultimate goal of building a process for businesses to systematically account for their natural capital the same way they measure financial capital. The other document, a report exploring what companies want out of a natural capital protocol, found that businesses are seeking a flexible and accessible framework that relies on principles rather than rules.  

Alaska Legislature Bill Proposes Temporary Mitigation Option

A bill introduced in the Alaska state legislature would permit temporary mitigation for wetlands on state, Indian, and Alaska Native lands. HR 3271, introduced by state Congressman Don Young, creates a "Preservation Leasing" mechanism as an alternative to banking, in-lieu fee programs, or permittee-responsible mitigation (all three of which result in permanent protection for mitigation activities). Lands under a preservation lease would see mitigation restrictions lifted once the original impacts are full rehabilitated according to permit requirements.

A Win for Biodiversity, Ecosystem Services with TEEB-India Initiative

India's Environment Ministry officially launched The Economics of Ecosystems and Biodiversity TEEB-India initiative with one government minister highlighting "ecological economics-based approaches" to guide environmental programs and policy. The initiative focuses on the biodiversity and ecosystem services of three ecosystems: inland wetlands, forests and coastal environments. 

  – Read more in the Business Standard.

Mitigation Roundup

Here's a quick roundup of new projects and deals in the mitigation banking world this month:

Building a Business Case for Biodiversity in Uganda

A new initiative aims to build the business case for biodiversity and ecosystem management in Uganda. The Biodiversity Finance Initiative (BIOFIN) is a project led by the National Environmental Management Authority and implemented by the Ministry of Water and Environment. BIOFIN will assess financing needs and launch a Biodiversity Finance Plan to mobilize resources.

  – Learn more in the UNDP Press Room.

Marking a Milestone for Biodiversity Conservation in Pakistan

Pakistan is in the process of ratifying the Nagoya Protocol, which parties to the Convention on Biological Diversity adopted in 2010. The nation's biodiversity director said the protocol creates incentives for conservation and sustainable use of resources, laying the foundation for sustainable development while ensuring equitable benefit sharing.

Greater Sage-Grouse the Latest Species Impacted by 2011 Legal Action

A 2011 settlement agreement with the Center for Biological Diversity and WildEarth Guardians, which forced the Fish and Wildlife Service to determine listing statuses for a multitude of candidate species, is spanning massive conservation efforts in the US. One long-time candidate species the greater sage-grouse, is the latest to experience large-scale conservation of its western ecosystem. While there is still much debate among the many parties involved, signs suggest the wide ranging bird won't require federal protection. 

  – Get the full story at E&E News.

Australian Farmers Demand Role in Law-Making Process

The New South Wales Farmers Association is insisting on more involvement in drafting a new Native Vegetation Act governing native vegetation offset requirements.

The Rules of Rubber are Driving Biodiversity Loss in Southeast Asia

The demand for tires is putting Southeast Asia's biodiversity in deep jeopardy as protected areas and biodiversity-rich forests are being cleared to make room for rubber plantations, a first of its kind report found. Report authors note rubber agroforests are better in terms of biodiversity and ecosystem function as well as for risks to small-holder farmers, but they are less productive and therefore less lucrative in the much sought after short-term financial benefits.  

Does California's Tunnel Plan Leave any Water for the Fishes?

A plan to build twin tunnels in drought-stricken California to carry water from the Sacramento-San Joaquin Delta to agricultural and residential users in the central and southern parts of the state is receiving pushback from environmentalists who argue pumping more water out of the fragile ecosystem will further harm threatened fish species. The initial plan called for a 50-year environmental mitigation effort to restore 100,000 acres of habitat, but legislators balked at the cost. So the state dropped the conservation permit from its plan and now allocates only 15,600 acres of land to habitat restoration. 

 – Learn more about the tunnel plan changes in the Daily Journal.

– Read the Sacramento Bee for coverage on environmental opposition to the plan.

New Zealand Forestry Law Puts Locals and Government on Opposite Sides

New forestry legislation in New Zealand is aiming to streamline forest operations and conservation outcomes, but environmentalists and locals say the law puts biodiversity at risk through its classification system and strips local government and citizens of governing powers. 

JOB LISTINGS

Director

Colorado Conservation Exchange – Fort Collins CO, USA

The Colorado Conservation Exchange is seeking an entrepreneurial leader and innovative manager to become the founding Director of the Colorado Conservation Exchange. The Exchange Director will guide a three-year process to establish a watershed investment fund capable of mobilizing resources and engaging land stewards in projects to improve watershed health. The position requires a person who thrives on challenges, has excellent project management skills and who knows how to engage and encourage diverse stakeholders to work together to achieve significant results.

Project Director

Biodiversity Offsets Project – London, UK

The Agence Française de Développement (AFD) and the Fonds Français pour l'Environnement Mondial (FFEM) have provided WCS and its partner organizations a four-year, Euros 3 million grant to work in four countries on promoting biodiversity offsets: Uganda, Mozambique, Madagascar, and Guinea. The work in Guinea will enjoy additional support of Euros 600,000 from the MAVA Foundation (additional financing to be approved).   The grant will be provided to WCS in coordination with partners, Forest Trends which leads the BBOP project and Biotope, a French consultancy with experience working on ecological issues around the Globe.   The project aims to develop a process that will contribute to biodiversity conservation through policy engagement with the Governments of the respective countries and through active collaboration with the private sector. The Project Director (PD) will be responsible for the management and oversight of the project and for the coordination and implementation of all project activities with the project partners. Deadline August 14, 2015. 

Conservation Finance Manager

WRA Environmental Consultants – Denver CO, USA

You want to make a difference in your world while working in the private sector. You are passionate about the balance between economic development and environmental concerns. You consider yourself an entrepreneur and want to work with creative leaders in finance. You enjoy working with a small team, in a fast-paced environment and you have great research and writing skills. If that sounds like you, let's start a conversation. The Conservation Finance Manager will work closely with the Managing Director in charge of the practice. The successful candidate will join a small team in Denver and will help to grow the office and, over time, may grow to manage his/her own staff. The recently opened Denver office offers the feel and the opportunities of a start-up with the resources of a large company. This position will come with a significant amount of autonomy; and the successful candidate is expected to take initiative and, over time, to develop his/her own portfolio of clients.

Research Associate, Ecosystems Workforce Program

University of Oregon – Eugene OR, USA

The Ecosystem Workforce Program is looking to fill a funding-contingent, non-tenure track faculty position. Initially, this position is full-time for approximately one year, with potential of renewal depending on funding availability and performance. The successful applicant will participate in a wide variety of natural resource social science research with a focus on community-based forest management. The Ecosystem Workforce Program is a grant-funded program within the Institute for a Sustainable Environment at the University of Oregon that serves rural forest communities and other communities facing limited economic opportunity, political exclusion, and/or degraded landscapes through applied research, technical assistance, and policy education. EWP's applied research is wide ranging, and includes analysis of federal forest and wildfire policy, political institutions, community-forest relations, social and economic equity, collaboration, labor markets and other political, economic, and social processes that impact the well-being of rural communities in the American West.

EVENTS

6th SER World Conference on Ecological Restoration

SER 2015 in Manchester aims to be the major restoration event of the year. Building on recent successful world congresses and regional meetings such as SER Europe 2013 in Finland, we hope to attract a large number of academics and practitioners who will share good practice and network successfully in one of the homes of the industrial revolution. The title: "Towards resilient ecosystems: restoring the urban, the rural and the wild" should provide something for everyone, whether working in highly urbanised, ex-agricultural, or natural wild environments. We mean this conference to be as inclusive as possible and are keen to showcase not only the important scientific developments, issues and solutions, but also the cultural, educational and artistic aspects of restoration ecology. We are hosting a wide range of different types of events during the conference period, with pre-conference training workshops, conference symposia posters, workshops, and oral presentations, as well as half day field trips to see landscapes at first hand. 23-27 August 2015. Manchester, United Kingdom.

International Summer School: InVEST Models – Mapping and Valuating Ecosystem Services for Better Decision Making

Join the UNIPD/INFORMED/UNIMOL/NATCAP Summer School and Intensive Training on "InVEST Models: Mapping and Valuating Ecosystem Services for better decision making" to learn how to integrate natural capital value into policy, business and management decisions spending one week in the heart of the Dolomite mountains, a zone of outstanding universal value among UNESCO World Heritage Sites. 7-11 September 2015. San Vito, Italy.

EPA-USDA National Workshop on Water Quality Markets

USDA and EPA are cosponsoring a National Workshop on Water Quality Markets. This event is hosted by the Robert B. Daugherty Water for Food Institute at the University of Nebraska and coordinated by The Conservation Fund. The Workshop will highlight recent progress in water quality trading across the country with an emphasis on policy, resources, and tool development. The Workshop will provide EPA and USDA with an opportunity to lay out their vision for the role of water quality markets in advancing conservation and water quality goals, and provide you with the tools to engage in water quality markets. 15-17 September 2015. Lincoln NE, USA.

SOCAP 15

We are a network of heart-centered investors, entrepreneurs, and social impact leaders who believe in an inclusive and socially responsible economy to address the world's toughest challenges. Since 2008, SOCAP has created a platform where social impact leaders can connect and present their ideas to a global audience. Our annual flagship event in San Francisco is the largest conference for impact investors and social entrepreneurs and has drawn more than 10,000 people. 6-9 October 2015. San Francisco CA, USA.

8th ESP World Conference

The Ecosystem Services Partnership (ESP) is a worldwide network, founded in 2008, to enhance the science and practical application of ecosystem services. To facilitate the needed dialogue between scientists, policy makers and practitioners ESP organises an annual international conference in different parts of the world. The central theme is 'Ecosystem Services for Nature, People and Prosperity'. The conference will pay special attention to the public and private sector dialogue on how the ecosystem services concept can be used to support conservation, improve livelihoods and engage the business community. 9-13 November 2015. Stellenbosch, South Africa.