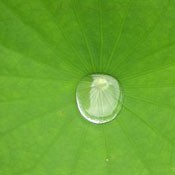 This article was originally published in the Mit Mail newsletter. Click here to read the original.

14 May 2014 | Greetings! We're back in the office after a busy week at the annual National Mitigation and Ecosystem Banking Conference in Denver.
The National Mitigation Banking Association saw its annual change of leadership at the conference. Ecosystem Marketplace spoke to its incoming president Wayne White about priorities this year. These include a continued stress on pushing for hard data and transparency across mitigation methods. There's also a new focus on partnerships with the non-profit sector.
A recent strategy put forth by the Department of Interior on mitigation and a raft of upcoming policy from the US Fish & Wildlife Service were big topics of conversation. Another highlight of the conference was the focus on emerging market opportunities, like enlisting banking as a partner in securing funds and developing green and natural infrastructure in coastal regions, and partnering with the Natural Resource Damage Assessment and Restoration Program. A strategy for coordinating conservation banking with Habitat Conservation Plans, rather than seeing the latter undermine the former, was also a recurring topic.
Outside of Denver, it's been a good month for restoration finance: a new impact investment platform is set to be launched tomorrow by TNC and JPMorgan Chase, with an ambitious goal of raising $1 billion for conservation projects in its first three years. On the Forbes blog, a piece tracing the growth of private capital support for wetland restoration offers a model for other eco-markets. And in the EU, a new $40 million financing facility for natural capital aims to leverage private finance for biodiversity offsets and payments for ecosystem services projects.
On the other hand, two items suggest that 'no-net-loss' is still more talk than action: the US EPA is putting a big asterisk after its no-net-loss for wetlands claims, while a paper reviewing corporate no-net-loss/net positive impact commitments finds a mixed bag in terms of the details and quality of commitments.
Enjoy!
—The Ecosystem Marketplace Team
If you have comments or would like to submit news stories, write to us at mitmail@nullecosystemmarketplace.com.
Coverage from the National Mitigation & Ecosystem Banking Conference

Earlier this month, the Ecosystem Marketplace team was in Denver to cover the annual National Mitigation & Ecosystem Banking Conference. With regulators back in attendance after last year's sequestration-forced absence, lots of new policy on the horizon, and the banking industry poised for a big year, we did our best to keep up. Here's a summary of our coverage:

After Turbulent Year, Mitigation Bankers Meet In Denver

A preview of the key issues from the past year and how they might play out in Denver.

Data, Transparency, And The Role Of Non-Profits: Wednesday At NMEBC

A detailed wrap of Wednesday's discussions, including a summary of the morning meeting of the NMBA and afternoon sessions examining the challenge of finding water for wetlands in the aird American West, the role of non-profits in mitigation banking, and a preview of the policy horizon for 2014.

USFWS Contemplating Move Beyond CCAs To State-Administered Crediting Systems For Non-Listed Species

A breakout string focusing on emerging policies shaping conservation banking.

We summarize Thursday's events and include interviews with NMBA president Wayne White and Partnerships Committee co-chair Adam Davis talking about NMBA accomplishments and priorities in the coming year.

Millions Of Dollars Now Flowing To Indigenous Ecosystem Service Programs In Brazil

The Brazilian state of Acre spent the last three years building a comprehensive framework to support good land stewardship through payments for ecosystem services (PES). Now they've primed the pump with 6.5 million Reais ($2.9 million) to help indigenous people get their PES programs off the ground. More than half of that has already been delivered, and indigenous leaders say they can't wait to get started.

Department Of Interior Scales Up Its Mitigation Strategy

From developments in oil – like the Keystone XL pipeline – and natural gas developments, to the recent push of renewables, there has been a massive increase in energy projects in the US. And much of it is happening on public lands. Last summer, President Barack Obama highlighted renewable power as a means to curb climate change. He directed the Department of Interior (DOI), which manages Federal lands, to permit enough renewable projects to power 6 million homes. And legislators seeking to further extend the fracking boom to federal lands have been working legislation through Congress to scale up the practice.

This energy expansion will undoubtedly have impacts on the natural environment. And these impacts will require mitigation. Earlier this month, the DOI released a new strategy on improving mitigation policies aiming to enhance the conservation outcomes and also improve the efficiency of the permitting process for infrastructure and development projects.




The report lays out ten clear principles to guide mitigation practices, and discusses some upcoming initiatives, including a framework for the greater sage-grouse and a technical reference on mitigation in solar energy zones.

– Read more at Ecosystem Marketplace.
– Download the strategy (pdf).

---

---