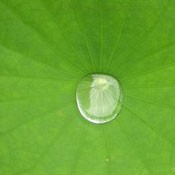 The newly formed Intergovernmental Platform on Biodiversity and Ecosystem Services has wrapped up its first plenary and named its first head and a new report analyzes opportunities and barriers for biodiversity offsets in the EU. Meanwhile, PUMA has released results from its natural capital methodology and the Global Nature Fund's Joost Baker discusses private sector engagement.
This article was originally published in the MitMail newsletter. Click here to read the original.
7 February 2013 This month's Mitmail brings you lots of new beginnings. After an up-and-down year for biodiversity in 2012, businesses, decision-makers, and practitioners all seem to be asking: what's next for biodiversity and ecosystem services?
Happy reading,
—The Ecosystem Marketplace Team
If you have comments or would like to submit news stories, write to us at mitmail@nullecosystemmarketplace.com.
New TEEB Report Integrates Wetland Value And Economic Policy

 

To better understand the nexus between water, energy and food and to evaluate ways that would incorporate the value of wetlands into decision-making, TEEB (The Economics of Ecosystems and Biodiversity) has published a report emphasizing maintenance and enhancement of wetlands as a key element in a sustainable economy. If the values of water and wetland ecosystem services are not conveyed in terms understandable and acceptable to those who make decisions, the report cautions, there is a serious risk that these services will be degraded or lost.




Outside of TEEB For Water and Wetlands' overall emphasis on the importance of wetlands, the study is broken into chapters on the three issues it believes to be fundamental in creating a valuation system for wetlands: improving the measurement and assessment of wetlands, integrating their value into decision-making, and transforming the current management approach to wetlands and water.

 

New BBOP Overview: To No Net Loss and Beyond

 

Forest Trends' Business and Biodiversity Offsets Programme (BBOP) last month released an updated Overview document with its Principles on Biodiversity Offsets, introduction to the Standard on Biodiversity Offsets, and supporting materials. BBOP's aim is to help developers, conservation groups, communities, governments and financial institutions in developing best practice around achieving "no net loss" of biodiversity through the thorough application of the mitigation hierarchy (avoid, minimize, rehabilitate/restore, offset). BBOP is now in phase three of its work, wherein it aims to refine and improve its Standard via engaging a global Community of Practice sharing experience with the mitigation hierarchy and biodiversity offsets.

 

– Download the publication here.

Will Biodiversity Proponents Embrace Business in 2013?

 

Last October's Biodiversity COP in Hyderabad, India once again failed to engage the private sector on any meaningful level, let alone embrace market-based financing mechanisms for addressing habitat loss – largely because the private sector, as the leading destroyer of habitat, is largely seen as the enemy in all this. Failure to engage, however, is not a solution, says Joost Bakker of the Global Nature Fund.

 

– Keep reading at Ecosystem Marketplace.

Watershed Investments Topped $8 Billion in 2011

The number of initiatives that protect and restore forests, wetlands, and other water-rich ecosystems has nearly doubled in just four years as governments urgently seek sustainable alternatives to costly industrial infrastructure, according to a new report from Forest Trends' Ecosystem Marketplace.

 

"Whether you need to save water-starved China from economic ruin or protect drinking water for New York City, investing in natural resources is emerging as the most cost-efficient and effective way to secure clean water and recharge our dangerously depleted streams and aquifers," said Michael Jenkins, Forest Trends President and CEO. "80 percent of the world is now facing significant threats to water security. We are witnessing the early stages of a global response that could transform the way we value and manage the world's watersheds."

 

The report, State of Watershed Payments 2012, is the second installment of the most comprehensive inventory to date of initiatives around the world that are paying individuals and communities to revive or preserve water-friendly features of the landscape.

– Get further coverage at Ecosystem Marketplace.
– Download the report.

2012: The Year In Biodiversity

 

Biodiversity marked 2012 with the creation of the IPBES and discussions on candidate species as well as some new plans and tools to be used in the future. Ecosystem Marketplace has gathered all of the biodiversity policy and practice highlights from the year into one handy list – read it and hit the ground running in 2013.

 




IPBES Names Its First Chief

 

The Intergovernmental Platform on Biodiversity and Ecosystem Services (IPBES), a science-policy platform modeled on the IPCC, held its first plenary met in January in Bonn, Germany, since being established in April. Zakri Abdul Hamid was named as the panel's first head. Hamid is a Malaysian biologist currently servicing as science advisor to Malaysia Primer Minister Najib Razak and as chairman of the National Professors Council. IPBES has already received requests from the Conference of the Parties (COP) to the Convention on Biological Diversity, the Convention on the Conservation of Migratory Species of Wild Animals (CMS) and the Ramsar Convention to support their work through data on biodiversity and ecosystems. IPBES aims to agree on a work program and be fully operational at its second meeting, currently scheduled for the end of 2013.

 

– Learn more at UNEP News Centre.

PUMA Gets Graded on its Natural Capital Accounting

 

PUMA's path-breaking environmentat profit and loss (EP&L) statement, which puts a dollar figure on Puma's impacts on natural capital, has gotten the company lots of media attention in the past year. Recently, PUMA asked independent expects to evaluate its methodology, and their results were published late last year.

 

The verdict? The group found that PUMA "clearly applied credible valuation approaches" that have helped the firm make better business decisions and improve transparency. The expert panel did note some room for improvement in sourcing data, valuation techniques, and expanding scope to include water pollution. The bottom line: a robust methodology is within reach. The trick is to convince other companies that there are gains in joining PUMA in its efforts: the panel's report openly wonders whether the approach's complexity will scare away other firms, and suggests that turning PUMA's efforts into a standardized, user-friendly method would be a good next step.

 

– Keep reading at the Guardian.

A Recipe for Offsets in Europe

 

A new study from ICF GHK and BIO Intelligence Service assesses what it would take to implement an effective "no net loss" (NNL) policy on biodiversity in the EU. The report reviews existing legislative frameworks (or in some cases their absence), potential demand for and supply of biodiversity offsets, their relative costs and benefits, and priorities for establishing a policy framework and filling in gaps in knowledge.




The upshot: NNL is already implicit in some legislation and compensation requirements are already in place to some extent in the Natura 2000 network. But policy is fragmented, the mitigation hierarchy isn't always followed, and (shocker) funding for NNL isn't sufficient. The authors also note that creating demand for offsets and habitat banking has historically taken ten to fifteen years in other countries – and that demand is "only likely to increase if robust and comprehensive

frameworks and formal requirements for NNL are put in place."

 

– Download an Executive Summary (pdf).
– Download the full report (pdf).

US Supreme Court Considers Major Wetland Case

 

In January, the US Supreme Court heard oral arguments in Koontz v. St. Johns River Watershed Management District, a case that could throw wetland mitigation into a pretty serious legal mire, depending on which way it's decided. Basically, the question being considered is this: can the government deny a land-use permit (in this case, permission to develop land zoned as riparian habitat) because the permit applicant refused to accept conditions that would require a private individual to dedicate resources to a public use (i.e. off-site wetland mitigation)?

 

The back story: the landowner, Koontz, refused to perform off-site mitigation and then sued the St. John's River Water Management District when his permit application was denied. The Court's decision may turn on the question of whether the government's actions constitute a 'taking' at all. Also worth noting – the Pacific Legal Foundation, which is representing the landowner in this case, is the same firm that represented the Sacketts in Sackett v. EPA, which we covered last fall (and did not go well for the EPA).

 

– Get full coverage at SCOTUS Blog.

What's Next for Business and Ecosystem Services?

 

With ecosystem services approaches making leaps and bounds in recent years – from new accounting methods to policy integration and ecosystem risk management in business – BSR's Ecosystem Services Working Group decided it was time to reflect on progress and consider future directions. A recent roundtable laid out three possible scenarios: Eagle Hunt (think large-scale multi-sectoral embrace of ecosystem services thinking), Raccoon Crawl (steady but slight progress) and Egret Flight (advances made mostly by a smaller set of private-sector pioneers).

 

ICRAF Goes Hunting for Pro-Poor PES Outcomes

div>

Payments for ecosystem services (PES) are often discussed in light of their potential to expand livelihood opportunities, but hard evidence in favor of PES' being pro-poor remains slight. A new working paper from ICRAF looks (via survey and several case studies) at 36 PES projects targeting hydrologic, biodiversity, and carbon sequestration services to mine for valuable lessons on project design. Key findings:

 

Non-financial benefits (like increased harvest yields from switching agricultural practices, or technical training) were often of equal or greater value than cash payments themselves, and also in many cases were the primary motivation for participating landholders;

Several projects also indicated that PES contracts either clarified tenure rights or actively helped individuals formalize tenure;

Most projects didn't fully quantify ecosystem service values, but that compensation didn't need to fully cover the value of benefits in order to be effective.

 

Piecing Together Natural Floodplains Along the Mississippi

In 1993, a major flood hit southern Illinois along the Mississippi river. Agricultural lands in the floodplain were ravaged. The US Department of Agriculture's Natural Resources Conservation Service in response began focusing on securing conservation easements while the US Forest Service at the same time purchased land in critical areas. Today, thousands of hectares form a "contiguous piece of Mississippi River floodplain," according to Dave Hiatt, NRCS biologist, and are returning to natural wetlands, providing flood protection, critical habitat, and cleaning the water.

– The USDA blog has the details.

Conservation Bank Offers New Hope for Coho Salmon

 

In California, 80% of remaining coho salmon, described by one National Marine Fisheries Service scientist as "functionally extinct," are found in watersheds dominated by privately held lands. Now, the East Austin Creek Conservation Bank in the Russian River watershed is the country's first-established bank for coho salmon as well as steelhead, marketing 144 acres of habitat credits in its first phase (now available) and another 296 credits coming online in phase two. Landowner and bank manager Nancy Summers says conservation banking has enabled her to cover the costs of restoration. CBS covered the bank's development in a tv spot, available here.

 

– Read a brochure for the bank here.

EVENTS

East Coast Biodiversity Offsetting for Mining, Energy & Infrastructure

 

This conference will explore policy developments and emerging industry approaches for biodiversity offset delivery in Queensland and New South Wales. Mining, energy and infrastructure proponents are currently facing large and complex biodiversity offset requirements to successfully achieve project approvals and net positive impact on biodiversity. 12-13 Feburary 2013. Brisbane, Australia.

 

National Mitigation & Ecosystem Banking Conference

 

The only national conference that brings together key players in this industry, and offers quality hands-on sessions and important regulatory updates. Learn from & network with the 400+ attendees the conference draws, offering perspectives from bankers, regulators, and users. 7-10 May 2013. New Orleans, LA, USA.

 

5th National Conference on Ecosystem Restoration (NCER)

 

Join us at NCER '13 for four days of presentations in multiple program tracks, workshops, plenary sessions, poster sessions, field trips and coffee-house discussions dedicated to current topics in ecosystem restoration. We'll explore the roles of policy, planning, science and management in establishing goals and performance expectations for achieving successful and sustainable ecosystem restoration. 29 July – 2 August, 2013. Greater Chicago, IL, USA.

 

JOBS

Program Fellow, Andes-Amazon Initiative

 

Gordon and Betty Moore Foundation – Palo Alto, CA

The Andes-Amazon Initiative's goal is to conserve the Amazonian forests, which provide habitat for biodiversity and regulate the regional climate cycle. To achieve this goal, the Foundation supports work that addresses the following elements:

 

Resilient protected areas and protected area systems,

The transformation of frontier economies, and

Basin-wide enabling conditions for conservation.

The Initiative is currently active in Brazil, Colombia, Ecuador, Peru and Bolivia. The initiative team also makes a small number of grants outside of these areas to support basin-wide research and new approaches that will benefit its target geographies.

 

 

The Program Fellow will:

 

Contribute to the implementation of an investigation plan to develop a new initiative on sustainable agriculture in the Environment Program. This plan will build on the work carried out in the AAI and on the assessment of new opportunities with global reach. The investigations will focus on identifying interventions to reduce the impact of agricultural commodities across natural habitats in South America through research, data analysis and synthesis, and working with Foundation staff and external experts. (60% time effort)

Convene, facilitate and participate in meetings to gather and disseminate knowledge on sustainable agriculture issues with a focus on beef and soy. (20% effort)

Collaborate with other AAI program officers on strategies and grant-making supporting integrated land use planning in the Amazon. (20% time effort)

 

 

Biodiversity and Landscape Conservation Specialist

 

Asian Development Bank – Bangkok, Thailand

In 1992, with assistance from the Asian Development Bank (ADB) and building on their shared histories and cultures, the six countries of the GMS launched a program of subregional economic cooperation – the GMS Program – to enhance their economic relations. For the past two decades, the GMS Program has helped increase prosperity in the subregion through investments of more than US$15 billion for roads, airports, railways, hydropower, tourism infrastructure, and urban development.

 

In response to growing concern about the environmental impacts of rapid economic development, in 2005 the GMS countries lunched Core Environment Program and Biodiversity Conservation Corridor Initiative (CEP-BCI). Administered by ADB and overseen by the environment ministries of the six countries, CEP-BCI aims to achieve "an environmentally friendly and climate resilient GMS Program." It is coordinated by the Environment Operations Center, which is hosted by ADB's Thailand Resident

 

The Biodiversity and Landscape Conservation Specialist will be responsible for implementation of Component 2: Biodiversity Landscapes and Livelihoods. Activities under this component aim to support biodiversity conservation in critical transboundary landscapes within the GMS while also supporting sustainable livelihoods for local communities.

 
Additional resources