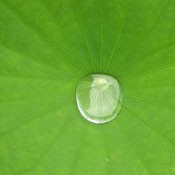 Former Georgia governor Sonny Perdue says he's opening his own mitigation bank as part of the state's plan to make itself "drought proof", and a new wetland bank has been proposed for Clark County, Washington.   Here's a quick summary of the latest news from the worlds of species and wetland mitigation banking.
NOTE: This article has been reprinted from Ecosystem Marketplace's Mitigation Mail newsletter. You can receive this summary of global news and views from the world of biodiversity automatically in your inbox by clicking here.
10 January 2011 | The year just past was a turbulent one for biodiversity finance, as your 2010 Retrospective made clear. We've also compiled quick rundowns on the year just past in Water , Voluntary Carbon , and Forest Carbon markets from Ecosystem Marketplace.
Keep your eyes peeled for our 2011 outlook, in which we try to identify the megatrends that will impace all ecosystem markets in the coming year.
Making the priceless valuable comes at a price
Biodiversity is the embodiment of the richness and diversity of nature, and unlike carbon, cannot be simplified into a single, fungible commodity.   Even so, there are innovative mechanisms linking economics and conservation ecology, like biodiversity offsets and habitat banking.
But in this nascent market, data are few and far between. Ecosystem Marketplace is committed to being a trusted and transparent source of information on the metrics and mechanics of existing and developing biodiversity markets.   The program has created the only centralized source of US conservation bank information (www.SpeciesBanking.com), which will soon expand to cover biodiversity markets around the world, and our State of Biodiversity Markets report surveyed existing and developing biodiversity offset, compensation, and banking programs across the globe.
For over four years, Ecosystem Marketplace – a project of the 501(c)3 non-profit organization, Forest Trends – has delivered Mitigation Mail News Briefs   to in-boxes around the world. Mitigation Mail editors scour the news from all parts of the world to bring readers the most relevant market updates and insights – all packaged for quick digestion in a monthly news brief.
These kinds of insights present significant costs in both manpower and brainpower. To continue providing these services free of charge, Ecosystem Marketplace is asking for readers' voluntary support.   For a voluntary donation of $150/year per reader, subscribers will continue to benefit from Ecosystem Marketplace's informed briefings and we can in turn ensure the ongoing depth and quality of our reporting, as well as expansion of both current and new services.
 
Click HERE to offer your donation.   As an added benefit, donors at this level will be recognized in the newsletter by individual name or company name and website link for one year from the date of their donation.
 
—The Ecosystem Marketplace Team
If you have comments or would like to submit news stories, write to us at mitmail@nullecosystemmarketplace.com.
 
 
Additional resources