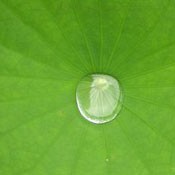 Greater sage-grouses living in the US West received good news with Colorado announcing new voluntary conservation measures and the Bureau of Land Management rolling out landscape-level protection strategies. However, a new funding bill in the Senate aims to block a listing decison for another year. And on a separate note, Brazil passed a law granting easier access to Amazonia's natural resources.
This article was originally posted in the Mit Mail newsletter. Click here to read the original.
22 June 2015 | Greetings! On the US plains, the spring mating season for the Greater Sage-Grouse is winding down. Meanwhile, the humans sharing turf with the grouse can't decide whether to make love or war over the bird.
An order by Colorado governor John Hickenlooper to establish a sage-grouse habitat exchange represents hope that cooperation will be enough to keep the bird off the Endangered Species List. Members of Congress are being a little more bellicose, with a proposed military bill that would block listing of the bird on national security grounds and a rider in the Senate Appropriations Committee's new funding bill for the Department of the Interior and Environmental Protection Agency that blocks a decision on sage-grouse listing (currently scheduled for September) for another year.
Meanwhile, ten Western states have developed resource management plans (RMPs), creating high quality, science-based conservation in sagebrush ecosystems. In late May, the Bureau of Land Management (BLM) in partnership with the US Forest Service (USFS) rolled out their amendments. Following a three-month review process, the finalized plans will serve as governing guides for sagebrush ecosystems that fall on BLM and USFS lands.
"The RMPs require mitigation, which is a key piece of developing the market demand needed for conservation banking," Theo Stein of the US Fish and Wildlife Service (FWS) tells Ecosystem Marketplace. Conservation banks for the greater sage-grouse are already starting to appear in Wyoming and Nevada, a sign that the 'cooperation' camp may be winning. As summer heats up, may the cooler heads (and workable solutions) prevail.
Last month also saw passage of a controversial law in Brazil allowing businesses easier access to Amazonia's natural resources, even in indigenous areas, and cancelling $70 million in "bio-piracy" violations for a state-owned agriculture research firm. The government's brushed off worries about fair compensation for indigenous people. India, meanwhile, has a law on the books requiring companies making use of biological resources for pharmaceuticals and other products to pay a biodiversity fee. But as the Hindu reports, the law is largely ignored.
We're hiring! Ecosystem Marketplace's Supply Change project, which tracks corporate commitments to reduce ecological impacts in commodity supply chains, needs a research assistant. Click the link to learn more and apply.
Cheers,
—The Ecosystem Marketplace Team
If you have comments or would like to submit news stories, write to us at mitmail@nullecosystemmarketplace.com.
Mixed Initial Responses To Final US Clean Water Rule

The US Environmental Protection Agency and the US Army Corps of Engineers finalized their Clean Water Rule in late May. First impressions of the rule, meant to protect US waterways from various sources of pollution through clearer definitions of which wetlands and streams are covered under the Clean Water Act, are mixed.

Market-Based Species Conservation Gets Boost From US Gov Land Management Plans

The US Bureau of Land Management late last month released its final environmental reviews of land-use plans containing greater sage-grouse habitat. As the plans make use of compensatory mitigation, those in the mitigation space are viewing the strategy as a potential driver to increase demand for market mechanisms like habitat exchanges and conservation banks.

Opinion: Rivaling Gold – Ecological Assets Outperform Traditional Commodities

After completing a price trend comparison between environmental products and traditional commodities, a long-time analyst of ecosystem markets says compensatory credits for wetland and species conservation are outperforming commodities like corn and farmland and even gold – giving a more literal meaning to the term 'green gold.'

Brazilian Ecosystem Services Matrix Brings Transparency To Environmental Finance

Brazil is not only a hotbed of ecosystem services, it's also testing grounds for the market-like payments for ecosystem services approach to conserve and manage these natural services. And now, a new initiative launching this month provides a comprehensive way to track, understand and scale these programs using an interactive mapping and database system.

REDD+ And Green Supply Chains: The Yin And Yang Of Saving Forests

Companies worth more than $4 trillion have promised to reduce their impact on the world's forests, and more than one-third of the new pledges came just last year, which more than doubled 2013's total. Now comes the hard part: keeping those promises honest, and helping smaller suppliers adjust to the new demand. Here's how public finance for forest protection can help.
Additional resources