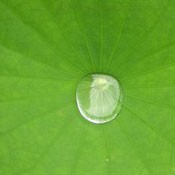 Leaders of the mitigation banking industry believe the recent ruling on the Supreme Court case involving compensatory mitigation-Koontz v. St. Johns River Water Management- will not have a negative impact on mitigation banking. Also, Forest Trends' BBOP (Business and Biodiversity Offsets Program) are hosting new webinars this month.
This article was originally published in the Mitigation Mail newsletter. Click here to read the original.
12 July 2013 | Greetings! Last month, the U.S. Supreme Court returned a decision in Koontz v. St. Johns River Water Management District. This is a case that the mitigation banking community's been keeping an eye on, as it brought into question exactly what kind of mitigation requirements the government can make of private landowners. The Court ultimately offered some clarity there (answer: it's not acceptable to require or establish compensation on conservation land held by the regulating agency approving the permit). But the ruling did emphasize principles of proportionality and the nexus in determining appropriate compensatory mitigation, and it looks like the burden of proof may fall on mitigators.

That's a challenge that the industry welcomes, according to a opinion piece on the case up at SpeciesBanking.com. To find out why and get a plain-English explanation of the decision, click here.
This month, Forest Trends' Business and Biodiversity Offsets Programme (BBOP) is hosting two webinars for its Community of Practice:
July 18th: Exploring limits to biodiversity offsets. John Pilgrim of The Biodiversity Consultancy will present the paper for which he was lead author: "A process for assessing the offsetability of biodiversity impacts". The paper outlines a general process for evaluating the relative offsetability of different impacts on biodiversity. In addition, Jeff Manuel of SANBI will present South Africa's approach to the limits of biodiversity offsets."

25 July: Species metrics in Bio-Banking New South Wales Australia. Tom Grosskopf and John Seidel of the Metropolitan Branch, Regional Operations, Office of Environment and Heritage, Department of Environment and Conservation, New South Wales, Australia will present NSW's approach to integrating species metrics into offset calculations.
For details on registration, send us an email at BBOP@nullforest-trends.org. You can access past webinar recordings here.
BBOP also just launched a new No Net Loss discussion group at LinkedIn. Join the conversation here.
Finally, if you enjoy your monthly MitMail, consider making a small donation. As a not-for-profit organization, it's our mission to provide top-notch, freely available information on environmental markets and conservation finance, and we rely on our supporters to be able to do so. Just $150 gets you a place of honor on our sidebar, and helps us keep the lights on. Click here to donate, and happy reading!
—The Ecosystem Marketplace Team
If you have comments or would like to submit news stories, write to us at mitmail@nullecosystemmarketplace.com.
'Take' or Not to 'Take'-What The Koontz Decision Means For Mitigation Banking

At a time when the mitigation banking industry is looking to cement its place as the gold standard of wetland compensation, June's Supreme Court decision in Florida''s Koontz v St Johns River Water Management District decision is not all good news. The case came about when Coy Koontz applied to develop a portion of his property, and the St John's River Water Management District issued a 404 permit that required a very specific form of compensatory mitigation. Koontz challenged their ability to make such requirement.




There are some immediate take-home messages for mitigation bankers. The decision did establish new legal specificity regarding 'take': in order to avoid 'take' the permit must follow the "Nollan/Dolan" outcome, which in this case means that it's not acceptable to require or establish compensation on conservation land held by the regulating agency approving the permit. That decision could potentially direct compensation to privately owned mitigation banks.

 

The next step of the Koontz decision, however, takes a step away from supporting mitigation banks. The other part of the Nollan/Dolan ruling is that in order to be in line with the law and US Constitution, the compensation must have a 'nexus' and be 'in proportion' to the impact. The Koontz decision does not provide definitive answers as to what, exactly, needs to be proportional. But it seems plausible that a pro-active and adaptable industry such as mitigation banking will be able to take this in their stride and adapt to this potential burden of proof. It's also not yet clear just how or what a nexus means in terms of determining how geographically close impact and conservation must be.

 

At any rate, the National Mitigation Banking Association is not too worried. "I think we as an association and its members will be fine," says current president Doug Lashley. "Mitigation banks within the same watershed or geographic area as the proposed project should satisfy the nexus test. Further, given that mitigation banking is premised on the use of science-based credits to measure impacts and related offsets, mitigation banks provide a clear pathway to a determination that the appropriate proportionality exists."

– Read the full opinion at SpeciesBanking.com.

Peru Will Look For Global Commitment On Climate Change During COP 20

With the recent news that the 20th Conference of the Parties to the UNFCCC will take place in Lima, it looks like host country Peru has its sights on finally getting a global agreement on mitigating the impact of climate change. The meeting's location in a developing country will likely draw attention to the importance of achieving a binding global agreement under the principals of "common but differentiated responsibilities and respective capacities," following the outlines of the Durban Platform, and in keeping with Peru's own voluntary efforts to reduce emissions.




Another issue important to developing countries is adaptation to climate change. Little emphasis has been put on it in past negotiations amounting to little advancement made in the sector, especially when compared to mitigation efforts. Pedro Solano, Executive Director of the Peruvian Society of Environmental Law (SPDA), considers creating a climate change adaptation strategy based on ecosystems and environmental compensation, sustained by natural infrastructure, an essential part of the negotiations.

 

 

"It is hoped that at a national level there is a priority given to the management of woods and meeting the zero deforestation goal, coupled with updating binding concepts such as the role of the protected areas on climate change issues and the actual internalization of an oceanic strategy for the sustainable provision of food," he says.

Belizean Fisheries Project Could Help Protect Indigenous Lands While Easing Border Tensions

Environmental NGO EcoLogic has big plans for a bi-national fisheries project between between communities residing along both sides of the Sarstoon River in Belize and Guatemala. It's an ambitious effort: creating a project in an internationally-disputed territory is unusual and something most organizations shy away from. But because poverty is the driving force behind threats like illegal logging and oil exploration that's destroying the countries' mangroves, wetlands and rainforests, EcoLogic believes establishing a healthy working relationship between the two nations could solve more than one regional conflict.

"On both sides, people are struggling for survival," says David Kramer, Senior Manager of Impact, Learning and Innovation at EcoLogic. "We believe a project in this area can be a model for coastal zone management and trans boundary cooperation that can be used around the world." He hopes they can ultimately build an organized union of local fisherfolk with decision-making capabilities over the region's natural resource management and even empower them to meet the looming threat of oil exploitation.

– Get the full story from Ecosystem Marketplace.

Getting More Of A Good Thing? California Introduces New Law on Conservation Banking

New legislation passed last month in California on conservation banking could invigorate the state's long-running but stagnate industry and serve as a framework for other states and even at the national level. But the conservation banking sector is in disagreement over if the new rule will actually deliver on intended benefits.

 

Senate Bill 1148 authorizes new rules and processes around how conservation banking is practiced in the state under the Fish and Game Code. These kinds of specifications seem to be something both regulators and conservation bankers have been wanting for a while. Overall, the reforms are needed to help streamline the process, reduce delays and disagreements, and ensure effective and efficient participation from everyone- agencies and conservation bankers alike. However, they stop short of actual conservation banking standards which many feel would better ensure real conservation outcomes.

Habitat Banking In Spain: Moving Towards The Future

Spain has a shortage of public funds for nature and an overabundance of environmentally valuable land in private hands. It could, therefore, benefit greatly from conservation banking if the legal landscape can be adapted to recognize it. In recent years, interest has picked up among regulators: the Spanish Ministry of Agriculture, Food and Environment floated a proposal to include habitat banking in Spanish legal framework last year, while biodiversity banking is also being considered at regional policy levels.It's also likely that later this year, the concept "conservation banking" will come to the fore in a modification of the Environmental Impact Assessment National Act.




But with ongoing economic difficulties in Spain, progress has been hindered by the near-complete lack of demand for offsets from projects like infrastructure and new urban development.

 

In the meantime, the NGO Ecoacsa plans to continue to pilot the model and absorb knowledge and experience from models developed in other countries to learn from mistakes and develop an agile, effective, coherent and constructive model – to be ready whenever the economy and the regulators are.

– Keep reading at Ecosystem Marketplace.

The Natural Capital Declaration Moves Forward With Implementation Phase

Last year at the Rio+ 20 Sustainable Development Conference, the Natural Capital Declaration (NCD) was launched and hailed as one of the most promising initiatives of the conference. Now, almost a year later, the NCD marks the start of Phase II, explained in detail in the newly-released NCD Roadmap. Basically, Phase II is the implementation of the Declaration's four commitments through the process laid out in the Roadmap.

 

The NCD is a global project that seeks to integrate natural capital – the ecological goods and services the Earth provides that yields direct and indirect benefits, like water and timber – into financial accounting, disclosure and reporting. In doing so, the Declaration believes it will create a broader understanding of natural capital risks in financial markets. The NCD has been endorsed by investors, insurance firms and banks. A total of 41 CEOs from these financial institutions have signed the document, which ultimately aims at a global standard for business for natural capital accounting and reporting by 2020.

– Learn more.
– Download the Roadmap (pdf).

Althelia Raises $80 Million For REDD And Ecosystem Services

If Christian del Valle is right, the Althelia Climate Fund will make money over the next eight years for the Church of Sweden, the European Investment Bank, the Finnish Fund for Industrial Cooperation (Finnfund), and the Dutch Development Bank (FMO, Financierings-Maatschappij voor Ontwikkelingslanden). It will do this by investing in certified commodities, sustainable agricultural produce, carbon credits, and other ecosystem-service projects across Latin America, Africa, and Asia – spawning in the process imitators who will funnel billions into sustainable land-use projects around the world.

 

"We will provide funding to projects that are early-stage in nature or pilots in need of scaling up," says del Valle, who is Managing Partner and Chief Investment Officer of Althelia Ecosphere, the Fund's management Company. "These investments are often overlooked or perceived as being too complex (or risky) for conventional sources of capital."




| | |
| --- | --- |
| | |