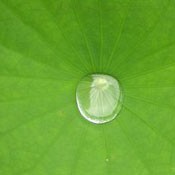 Support for PES may be growing with new legislation in Colombia directing 1% of municipal agencies' income to PES and an action plan created by the UK government that supports pilot projects and other initiatives. Meanwhile, the Natural Capital Declaration signatories move into the implementation phase.
This article was originally published in the Mitigation Mail newsletter. Click here to read the original.
11 June 2013 | Greetings! Something must be in the water. In this month's Mitmail, we find quite a few high-level commitments to natural capital approaches.
The Natural Capital Declaration signatories are proving they can walk the walk with the release of an ambitious roadmap to a global standard for natural capital accounting and reporting by 2020. In Colombia, new legislation requires municipal and departmental agencies to direct 1% of their income to payments for ecosystem services (PES) to private landowners or land acquisition source water protection. And the UK government has released a thoughtful action plan for supporting PES on the ground, including continued funding for pilot projects and a list of specific opportunities worth pursuing.
Of course, it's about time. As a new OECD review of the scalability of innovative biodiversity finance mechanisms shows us, finding both the will and the wherewithal to reverse biodiversity decline is not going to be easy.

Another two items in this newsletter that come to us from Indonesia and Kenya point to another financing possibility: carbon. In these stories, voluntary carbon buyers have stepped in with funding for projects that provide not just carbon sequestration but critical biodiversity benefits. As Ecosystem Marketplace found in its latest State of the Voluntary Carbon Markets 2013 report, that market's been growing steadily, up 4% in 2012 while demand from European private-sector buyers jumped by more than a third. Read the Executive Summary here – and look for the full report, out soon.
Finally, we're hiring! Forest Trends' Water Initiative is seeking a program assistant to support our global outreach strategy. That position and and several others are listed in the 'Jobs' section below.
—The Ecosystem Marketplace Team
If you have comments or would like to submit news stories, write to us at mitmail@nullecosystemmarketplace.com.
California Law Aims to Buck a Downward Trend in Conservation Banking

California has long been an epicenter of conservation banking and an incubator for the model nationwide. Yet seemingly fewer banks have been proposed and established in recent years. This month, California Agriculture Magazine featured a study by professors from the University of California-Davis. The authors noted this declining trend, and wondered how existing banks fitted into the State's wider large-scale conservation planning framework.

 

The study, built on interviews with bankers and regulatory agencies, found evidence of rampant confusion and delays around developing banking proposals on the one side, and unclear rules for making decisions about things like site selections, credit allocation or ecology on site on the other. Delays in getting banks approved have stretched up to seven years.

 

Last week, the state took a step towards rectifying that, with the passage of Senate Bill 1148. The new legislation provides clear procedures for evaluating and approving proposed Conservation Banks. But it stops short of actual conservation banking Standards – which some feel would better ensure conservation outcomes and allow the prioritization of areas and site to meaningfully assist in site selection.

– Keep reading at the Eko-Eco blog.

Carbon Project Saves Indonesian Biodiversity Reserve

Two years ago, Indonesia's Rimba Raya Biodiversity Reserve was on the rocks after the country's Ministry of Forestry turned more than half of its 80,000 hectares over to palm oil interests – an act that prevented it from becoming the first carbon project to generate credits under the Verified Carbon Standard (VCS) for saving endangered rainforest and reducing greenhouse gas emissions from deforestation and forest degradation (REDD). By the end of last year, however, the project had been saved – reportedly after intervention by powerful forest friends like Singapore-based businessman Rusmin Widjaja, Central Kalimantan Governor A. Teras Narang, and several green-minded wives of high-ranking officials. Now, the 30-year Rimba Raya project has generated just under 2.2 million Verified Carbon Units (VCUs) in the year ending July 2010, which will be sold to fund ongoing protection of endangered orangutan habitat in the 64,000-hectare reserve.

– Learn more at Ecosystem Marketplace.

EPA Retrospective Veto of a Corps Permit – Bad News or No Biggie?

Last month the DC Circuit Court upheld the US EPA's jurisdictional authority to retrospectively veto a US Army Corps of Engineers ("the Corps") 404 permit to fill waters covered by the Clean Water Act. In simpler terms – the Corps gave their approval for a mining company to discharge into streams around their proposed mining operations and issued the required 404 permit. But the EPA ended up concluding that, actually, the adverse effects were just too great and their permit should be revoked.

 

Without diving into the details, many mitigation banking would see this development to potentially bring even more uncertainty to an already complex and risk-heavy business. And could it be the first in a potential wave of other permits potentially revoked? Will they be vetoing more future permits now, too? If the EPA can indeed revoke a permit after it has been issued, that takes away some of the certainty – and benefit – of the 404 Permit.

 

But leaders in the mitigation banking industry – while not underestimating the potential importance of this decision – aren't panicking, and indeed the decision can be seen as proof of the regulatory oversight that gives the system its strengths.

– Read the opinion piece at Eko-Eco.

New White House Water Guidance Includes Ecosystem Services Approach

The Council on Environmental Quality (CEQ) just wrapped up the commenting period on the proposed new guidelines for evaluating federal water resources investments. The Principles and Requirements for Federal Investments in Water Resources are meant to instruct federal water and land related investments in projects ensuring that the agencies' actions contribute to economic development while preserving the environment. The updated version includes an ecosystem services approach to the evaluation process. Previous guidelines focused almost exclusively on economic factors. The report argues that measuring water resources investments purely on economic gains no longer reflects national needs and the integrated ecosystem services approach will lead to more socially beneficial investments.




| | |
| --- | --- |
| | |
Additional resources