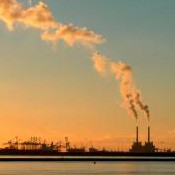 NOTE:   This article has been reprinted from Ecosystem Marketplace's Voluntary Carbon Newsletter.   You can receive this summary of global news and views from the world of Voluntary carbon automatically in your inbox every two weeks by clicking here.
9 October 2010 | The fall carbon conference season is in full swing as Ecosystem Marketplace busily reports from the front lines. Following a meager turnout at last week's Carbon TradeEx America conference in Chicago, market participants are wondering what's in store for upcoming events – and for the voluntary carbon market as it rounds the fourth quarter.
If deals made over the last two weeks are any indication, Q4 2010 may not be as muted as US industry events would suggest. In fact, several panelists at the Chicago conference reported steady to increasing sales of voluntary emissions reductions (VERs), but were admittedly unable to pinpoint an exact driver for the recovering demand.
Some conference panelists attribute this growth to a fall-off in the number of active credit suppliers in the US market, driving buyers to the surviving offset providers. Others cited economic recovery as the impetus for corporations to recommit some spending for corporate social responsibility.
Blue Source VP Annika Colston also suggested that increased sales volumes "may be partly due to the lack of momentum federally and some large CSR buyers standing up in defense of these programs," adding that Blue Source has "seen some pretty significantly priced sales for multi-year contracts."
Whatever the cause, the headlines in this issue reinforce observations that, while the industry is slow to turn out and network, it seems to be churning out some high volume deals.
Of note is a term sheet executing the sale of 1,800,000 tCO2 from Canadian forest project developer ERA Ecosystem Restoration Associates to German-based Forest Carbon Group. This bulk of VERs will be delivered as 600,000 tCO2/year over 3 years.
ECCO2 also announced its intentions to list millions of CERs and, eventually, VCS-verified VERs on the CarbonTradeXchange platform, while CDC Climat unleashes another unleashes another 60 million euros ($80.06 million) in investment for carbon offset projects.
In Africa, Kenyan sugar miller Mumias Sugar Company is cooperating with Kenya Power and Lighting Company (KPLC) to generate and sell 43,000 tCO2 in carbon offsets from its sugar waste electricity generation plant. Also south of the equator, Wesfarmers insurance inked an offset deal with Carbon Conscious, which is already engaged in multi-million dollar deals with BP Singapore and Origin Energy.
Though small in volume, one recent sale of Gold Standard credits is also a big deal. The USA Pavilion at the Shanghai Expo, with support from the Alcoa Foundation, purchased 8,250 tCO2 in Gold Standard VERs to offset the pavilion's emissions. As an expression of US buyers' growing interest in international offsets, the deal was seen as a significant victory for the Gold Standard, which hopes to reshape US buyers' propensity to buy credits from close to home.
—The Editors
For comments or questions, please email: vcarbonnews@nullecosystemmarketplace.com
Voluntary Carbon

Reduce & Retire: The Latest on Carbon Neutral

Climate North America

Global Policy Update

Carbon Finance

Science & Technology

CDM Project Manager, EcoSecurities

EcoSecurities is seeking a CDM Project Manager to maximize the delivery of CERs from CDM projects via technical support and technical review and assist in coordination activities between its head office and local offices.

– Read more about the position here

AFOLU Carbon Development and Project Finance Specialist, Terra Global Capital

Terra Global Capital is seeking an AFOLU Carbon Development and Project Finance Specialist to develop project leads, scope of work and proposals for AFOLU carbon development work to be provided by Terra and assess carbon feasibility of AFOLU projects versus various market standards, among other responsibilities.

– Read more about the position here

Manager of State Agency Services, the Climate Registry

The Climate Registry is currently looking to hire a new Manager of State Agency Services, to support greenhouse gas inventory building work with state agencies. This is a new position, based in Sacramento, and available immediately for a one-year term. This individual must have an expert understanding of GHG accounting and familiarity with California state government, and particularly its climate change programs.
Additional resources