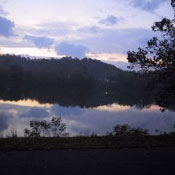 The Ecosystem Marketplace drops in on a new water quality trading scheme in Ohio, the Great Miami River Watershed Water Quality Credit Trading Program. Known as "the birthplace of aviation," Dayton, Ohio actually boasts a wide variety of inventions, including the movie projector, automobile self-starter, pop-top can, cash register and, last but not least, the Great Miami River Watershed Water Quality Credit Trading Program. Following in Dayton's tradition of innovation, the Miami Conservancy District (MCD) recently designed a new strategy to address water quality concerns in the Great Miami River Watershed, an area encompassing 3,800 square miles of fertile moraines in southwest Ohio. Since March 2006, the Great Miami River Watershed Water Quality Credit Trading Program, a ten-year pilot program, has given wastewater treatment plants credit for nitrogen and phosphorus reductions in exchange for financing the installation of agricultural best management practices (BMP) upstream. This voluntary program enables downstream wastewater treatment plants to invest money in upstream pollution prevention, resulting in not only cleaner water, but also estimated savings of over $300 million in the next twenty years. "We get new partnerships we didn't have, new information we didn't have and in general get to operate smarter," says Douglas "Dusty" Hall, MCD manager of program development.
A Pilot Takes off
The MCD began investigating whether or not water quality trading could be a cost effective means of meeting standards in 2003. Concerned that some forty percent of the Great Miami River Watershed's rivers and streams did not meet state water quality guidelines, the District was looking to answer the difficult question of how to find funding to reduce non- point source pollution. Known as non-point sources—because the pollution they contribute flows off of wide sections of land rather than out of a single pipe—farmers use approximately 83% of the land in the Great Miami Watershed for crops such as corn, soybeans, and wheat. According to Hall, nutrients such as phosphorus and nitrogen, running off agricultural fields result in around 90% of the watershed's non-point source pollution. While numerous studies suggest upstream farmers can often reduce contamination flowing into watersheds at a fraction of the cost of wastewater treatment plants, funding for these reductions was limited. Seeking more information, MCD called in Keiser & Associates LLC, a Michigan based environmental consulting firm. A study by the firm concluded that using wastewater treatment technology to meet water quality standards would cost around $422.5 million over the next 20 years. Alternatively, reducing the same pollutants from agricultural sources would cost just $37.8 million over the same time period. Enter water-quality trading. By linking the financial resources of downstream wastewater treatment plants with the pollution reduction opportunities on agricultural lands upstream, MCD estimates that water quality credit trading could save $376 million over the next two decades.
Locally Grown
Water quality trading programs, most of them pilot programs, are operating in 10 different U.S. states. But while water quality trading has tremendous potential, the concept is not without critics and hurdles. Key challenges include ensuring adequate transparency, monitoring success, determining legitimate sources of credits, and balancing supply and demand—all while limiting transaction costs. Ginny Kibler, lead for water quality trading in the Office of Wastewater Management at the U.S. EPA, notes the MCD carefully considered the successes and failures of past pilot programs when designing their program. She identifies several unique features of the program, such as ambient water quality monitoring "which is nonexistent in most programs to date," and third party on-site verification of BMPs to address accountability. "As for transparency, there have been over 100 meetings in the watershed. Interested potential players are well informed," she says, "resulting in an exciting program with a high probability of success." Hall explains the program also made substantial investments in understanding the local environmental and stakeholders. The final trading design is the result of meetings with various representatives from the U.S. and Ohio Environmental Protection Agencies (EPA), the U.S. Department of Agriculture (USDA), the Ohio Department of Natural Resources, the Ohio Farm Bureau Federation, local farmers, Soil and Water Conservation Districts (SWCDs), environmental advocates, and community based watershed organizations. "This is a locally grown program, the wide variety of people who contributed to developing this program run it and want it to be successful."
A Buyer's Market
Under the resulting program rules, SWCD staff work with farmers to submit project proposals for reducing pounds of total phosphorus (TP) and pounds of total nitrogen (TN) runoff, and then an inter-agency advisory committee reviews the proposals. MCD operates as the project manager, selecting the least expensive credits through a reverse auction system, monitoring water quality, and negotiating with buyers and suppliers. In its first funding round, the Great Miami River Watershed Water Quality Credit Trading Program reviewed 71 applications from farmers interested in supplying emission reductions—measured in pounds of total phosphorus (TP) and pounds of total nitrogen (TN)—at prices ranging from $0.33/lb to $12/lb. The program funded thirteen of these applications, including proposals for activities such as no-till farming, prescribed grazing, and conservation crop rotation. According to Mark Kieser of Kieser & Associates, "It's a buyer's market." Farmers submitting applications for the program, says Kieser, recognize that getting funding for such conservation projects, which may save resources such as soil or diesel fuel, can result in "cost saving measures that also create yield." The program is designed to be particularly 'farmer friendly.' Hall notes that MCD did "everything possible not to create a new bureaucracy." Farmers do not directly sell credits but rather work with SWCD staff to receive payment for implementing conservation projects that will generate credits. Importantly the liability for meeting water quality regulations still rests with the treatment plants rather than shifting to producers. To deal with potential credit shortages, MCD created a one of a kind "insurance pool" of credits for treatment plants to provide backup credits in case on-farm management practices fail. Currently, five wastewater utilities representing seven communities have signed on to the trading program, voluntarily purchasing credits before compliance requirements come into place. These plants are referred to as "Investors." Plants waiting until regulatory requirements are to participate called "Contributors." A key factor in developing a water quality trading program is deciding the appropriate "trading ratio," the number of credits a wastewater treatment plant must purchase to be credited with offsetting a pound of discharge. Kibler of EPA says MCD has utilized these ratios in order to encourage buyers to participate voluntarily. "The model here is that there is an advantage to get in early." For example, an Investor in waters meeting or exceeding water quality standards can trade at a 1 to 1 ratio. Meaning if they fund 1,000 pounds of phosphorus reduction, they are credited with offsetting the same amount. An Investor operating in waters that do not meet water quality standards trades at 2 to 1 ratio and will only credited with offsetting 500 pounds. For Contributors this ratio becomes 2 to 1 and 3 to 1, respectively.
Above and Beyond the Banks
To date, the Great Miami River Watershed Water Quality Trading Program's funded projects have resulted in 39 tons of nutrient reduction. According to Kieser these reductions will lead to cleaner water well beyond the river's banks. While phosphorus is a local issue, nitrogen pollution ultimately manifests itself as far downstream as the Gulf of Mexico. Locally, trading should result in significant side benefits such as the reduction of other pollutants, improved habitat, increased soil carbon storage, and stream bank stabilization. In addition the program drives extensive water quality monitoring and field testing. The resulting data further leverages investments in the program and will ideally contribute to more informed policy making and trading adjustments. "The benefits go well beyond trading. This program has created a type dialogue between urban and rural residents that hasn't happened here before," says Hall, before adding, "I'm not sure that anything connects communities like rivers." Even with so many side benefits, Kibler says it will be important to keep asking one fundamental question about the program in the coming years: "is water quality getting cleaner?" Those vested in the Great Miami River are eagerly waiting to find out. Katherine Hamilton grew up in Dayton, Ohio and still seizes opportunities to bike along the banks of the Great Miami River. She can be reached at Katherine.hamilton@nullaya.yale.edu. First published: September 19, 2006 Please see our Reprint Guidelines for details on republishing our articles.