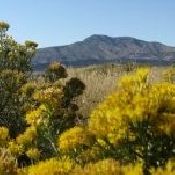 Late last month, the Spanish government ratified a new Environmental Assessment Act. Among the changes is the inclusion of conservation banking as a compensatory tool to ensure the country can achieve a no-net loss of species from development projects and other land-use impacts.
9 December 2013 | On November 28, Spain's legislature approved a nationwide bill that is meant to simplify and streamline environmental policy. Included in the legislation is the use of conservation banking for species conservation purposes.
Ultimately, the tool creates a compensatory system where some development can happen but not at the cost of species or their habitat. Developers pay into a bank that conserves and preserves the species. Developers of infrastructure projects purchase credits from a land conservation bank to ensure there is a no-net loss of species from their activities and offset the unavoidable impacts of their development. This space has been growing in the US for the last 30 years.
It's a new technique for Spain, however, and one that wasn't incorporated into earlier versions of their Environmental Assessment Act. That could be because this form of conservation is often viewed with suspicion where either the development or environmental space is being favored. But those suspicions are usually the result of misunderstandings about the banking process.
David Alvarez Garcia of the Spanish organization, Mercados de Medio Ambiente, which focuses on market mechanisms to conserving biodiversity, says a regulatory framework that includes compensatory measures like conservation banking is necessary in order to achieve a no-net loss of species.
Other changes to Spain's environmental policy include evaluation procedure alterations and a unification strategy that will help align and coordinate existing rules.
Additional resources