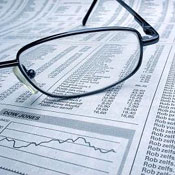 Beating others to the punch, a South African financial services company introduced the world's first structured instrument for carbon trading. The Ecosystem Marketplace investigates Sterling Waterford Securities' sophisticated new offering and finds out why some of the carbon market's most influential players got involved in the deal. As the global carbon market rounds the corner on its six-month birthday and steams toward toddler-hood, some personality traits are starting to emerge. One of the market's most pronounced tendencies is the geographic segregation of its players: most of the financial institutions screening, investing and developing project portfolios for certified emissions reductions (CERs) are in Europe, Britain and the United States, while most of the carbon-reduction projects are in Latin America, Africa and Asia. Proving that early developmental paths often take unexpected (and welcome) turns, however, the first negotiable carbon credit instrument recently emerged from a black-owned financial services company in South Africa. In late April, the Cape Town based company Sterling Waterford Securities announced the first listing of its Carbon Credit Note (CCN, share code CBN) on the Johannesburg Securities Exchange (JSE). The notes are traded as derivatives, with carbon credits as the underlying security. Each CCN, in other words, represents an obligation on the part of Sterling Waterford to deliver a carbon credit, or the cash equivalent thereof, to the note holder at a future date, in this case 2008. The notes are revolutionary because they represent the first true liquidity mechanism in the carbon market, allowing investors to trade carbon offset credits–also known as allowances or carbon emissions reductions (CERs)–on the open market before the associated offset projects have been fully developed. "South Africans have always been great innovators and this bears testimony to that. We are small and agile enough here at the Southern tip of Africa to have stolen the march on our larger and better capitalized European counterparts," says Gregor Paterson-Jones, CEO of Sterling Waterford.
What's Novel
Small and agile are good descriptors not only of South Africa's new carbon financiers, but also of the innovative instrument they have designed. Sterling Waterford's maiden offering of the carbon notes totaled just U.S. $12.6 million, but the transaction attracted some heavy hitters because of the instrument's unique flexibility for carbon investors. In June, the well-established environmental finance company EcoSecurities Group Ltd. announced that it would act as the counter-party for the first listing of the notes, agreeing to supply all of the notes' underlying carbon credits from a global portfolio of emissions reductions projects. "Sterling Waterford contacted us to provide this hedge, as we are one of the few organizations in the world that has a CDM project pipeline robust enough to give investors the certainty of delivery," explains Pedro Moura-Costa, the Managing Director of EcoSecurities. "It was an obvious fit, and it also fits with our plans to create more sophisticated structures based on carbon." International law firm Baker & McKenzie, which acted on behalf of EcoSecurities in inking the deal, suggested that the notes might be the first in a wave of negotiable financial instruments based on carbon credits. "As we see EU allowances for carbon reach prices of Euros 20 or more per unit…it will be critical for industry to have access to structured products such as this to help them manage their carbon exposure," explains Baker & McKenzie's Anthony Hobbey. "We expect this to be the first of many such structured carbon transactions." Until now, companies looking to manage their carbon risk via the Kyoto Protocol's Clean Development Mechanism (CDM)–a mechanism that allows businesses in developed countries to offset their emissions at least cost by paying for emissions reductions in developing countries–have had two choices. They could either invest in carbon offset projects themselves or they could invest in a private or public sector fund that, in turn, would manage a portfolio of carbon offset projects for them. Both of these options, however, lock up capital without return until the offset projects have been fully developed and the carbon credits certified for sale on the open market. That, as most market players well know, can take years. Enter Sterling Waterford and the invention of a promissory note that can be traded on the open market in place of actual carbon credits. The big advantage of such a note, explains Paterson-Jones, is liquidity for the investor. "If the market for CERs begins to run, the owner of a CCN doesn't have to wait for four years to lock in a profit but can rather sell the obligation." Forward trading, of course, opens Sterling Waterford and, should they go under, their investors to the risk that EcoSecurities will not have the carbon credits necessary to back up the promissory notes in 2008. In order to hedge this risk, Sterling Waterford says it has structured a deal with EcoSecurities that requires EcoSecurities to post collateral at six-month mark to market dates for the amount of its exposure, namely the difference between the forward-price it will receive for the carbon credits from Sterling Waterford and the current price of those carbon credits on the market. In the absence of a spot price for carbon, the Carbon Credit Market Price is determined by asking an agreed upon group of brokers what they would pay for similar carbon credits from EcoSecurities' portfolio on the appointed day. EcoSecurities posted collateral at the first of these mark to market dates last week, July 5. After Standard Bank of South Africa polled four brokers, it determined EcoSecurities' exposure to be US $1,040,973. Playing it safe by a wide margin, the company posted a total of $US 3,032,115 with the bank in the form of cash and non-cash assets (the latter being forward contracts for carbon credits with a value of US $5,856,030).
What's Nifty
While trading in CCNs necessarily entails some risk, it also opens up a secondary market for both individual and institutional investors ahead of 2008. For the first time, then, smaller players can get into, and out of, the carbon market with relative ease. South Africa is not on the list of countries required to cut greenhouse gas emissions under the Kyoto Protocol, so South African businesses, at the moment, have no stick nudging them into the carbon market. In Sterling Waterford's new notes, they do, however, have a relatively juicy carrot hanging in front of them. Prices for CERs historically have been quoted in dollars regardless where trading activity takes place. Accordingly, the Reserve Bank of South Africa recognizes Sterling Waterford's CCNs as a dollar-denominated asset class that can be bought and sold by South African investors on the JSE using rands, the local currency. By using rands to purchase a dollar-denominated promissory note, South African investors are able to hedge the risk of fluctuating exchange rates. "The advantages are that investors would be protecting their investment in the event of the rand weakening against the dollar," explains Phillip Bouwer, a director at Waterford Sterling. Anyone who has watched the rand dance between 13 and 6 rand to the dollar since the turn of the century understands that structuring a pure rand hedge sometimes pays off. Of course, the ultimate, and probably primary, buyers of CCNs will not be South Africans, but rather international investors who are subject to the regulatory stick of the Kyoto Protocol and the EU Emissions Trading Scheme (EU ETS). For these investors, the attraction of the notes lies elsewhere, namely in their price. Under the rules of the EU ETS, any company emitting more than its allowance of carbon dioxide in 2008 will have to pay a Euro 40.00 per ton penalty (roughly U.S. $50.00 at today's exchange rate). Carbon credits, meanwhile, have been on a bull run of late and are currently trading in the neighborhood of U.S. $27.00 per ton. In contrast, CCNs are currently trading at ZAR 89.00 per ton or just U.S. $13.50. Half-price deals have been known to lure shoppers in off the street before, but it should, nonetheless, be remembered that carbon prices on the EU ETS have already proven they can be bearish as well as bullish. Likewise, for South African investors looking to hedge against a weakening rand, what goes down can also come up when it comes to exchange rates. For the time being, however, investors have deemed Waterford Sterling's new carbon instrument nifty enough to leave the company's first listing of the asset fully subscribed and to create a secondary market in CCNs that has been liquid, if not yet robust. "We expect much larger activity once we start actively marketing to the EU parties," says Paterson-Jones. "We expect funds to come in more actively in the second half of the year."
What's Next
Plans for the future indeed seem to be on the horizon at Sterling Waterford. The company says it plans to announce a second listing within six months, mentioning numbers in the range of U.S. $50 million. And, if all goes well, Sterling Waterford may also introduce a hybrid product based on carbon credits in the not-too-distant future. "We are currently investigating a high yield bond product with the uptick related to carbon underlying and a term compliance insurance product for smaller players not in the allowance market," says Paterson-Jones. "It is a nascent market," he acknowledges. "But we think we're right at the beginning of a significant curve. The market could be worth $15-20 billion per year in the near future–which is significant, measured against trade on the JSE." For South Africa, this CEO says he is betting that, "The carbon market is the next big thing." Amanda Hawn is the Assistant Editor of the Ecosystem Marketplace. She may be reached at ahawn@nullecosystemmarketplace.com. First posted: July 11, 2005